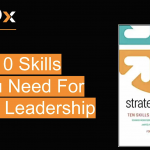 Ed Morrison directs the Agile Strategy Lab at Purdue University. Ed has been developing a new approach to strategy for complex collaboration in open, loosely connected networks. Called "Strategic Doing", this methodology emphasizes the strategic value of collaboration in today's global economy. He is the founder of the Strategic Doing Institute (http://strategicdoing.net) which provides a platform that colleges and universities can use to share and expand the Strategic Doing discipline globally. For over twenty-five years, he conducted strategy projects throughout the U.S. His work won the first Arthur D. Little Award for excellence in economic development presented by the American Economic Development Council.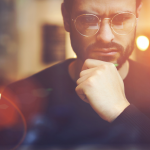 Gabriel Weinberg is the CEO & Founder of DuckDuckGo, the Internet privacy company that empowers you to seamlessly take control of your personal information online, without any tradeoffs. Since 2008, Weinberg has grown DuckDuckGo from a self-funded operation out of his dusty basement into a business with over $25 million in revenue and 50 employees across multiple continents. Weinberg is a serial entrepreneur who previously founded other Internet-related companies; he is also an active angel investor. He is the author of Super Thinking: The Big Book of Mental Models.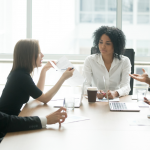 Liane Davey is a New York Times Bestselling author of You First: Inspire Your Team to Grow Up, Get Along, and Get Stuff Done. She is also a regular contributor to Harvard Business Review and has been sought by several media outlets, including CNN, NPR, USA Today, The Globe & Mail and Forbes, for her expertise on increasing productivity, enhancing engagement, developing leaders, and as one client put it, "dealing with the damn drama!" She is the author of The Good Fight: Use Productive Conflict to Get Your Team and Organization Back on Track.