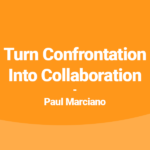 In this episode, Kevin talks to his guest, Paul Marciano, about having difficult conversations with people in your life, whether at work or at home. Paul Marciano travels the world speaking on topics of leadership, culture, and retention and is the author of several books, including SuperTeams and the bestseller, Carrots and Sticks Don't Work: Build a Culture of Employee Engagement with the Principles of Respect. His new book is Let's Talk About It: Turning Confrontation Into Collaboration.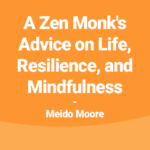 Kevin reunites with his old friend, Meido Moore, who became a Zen monk and now lives in a monastery near Madison, Wisconsin. They discuss unconventional career choices, resiliency, life in a monastery, tips for better meditation, and more.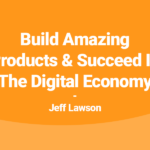 Jeff Lawson is co-founder and CEO of Silicon Valley-based Twilio, one of the world's fastest growing technology companies. A lifelong software developer, Jeff founded Twilio in 2008 with the belief that empowering developers was key to unlocking innovation within nearly every kind of business. Millions of software developers and hundreds of thousands of companies use Twilio's platform to add communications to the websites and apps you use daily.