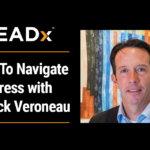 Patrick Veroneau is the founder of Emery Leadership Group (2008). He has combined his deep focus in the areas of influence, emotional intelligence, and personality to help individuals and organizations develop behaviors that inspire, empower, and compel others to follow their lead. He is also a member of the Forbes Coaches Council and Harvard Business Review Advisory Board.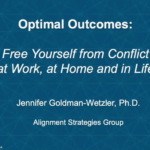 Dr. Jennifer Goldman-Wetzler is founder and CEO of Alignment Strategies Group, the New York-based consulting firm that advises CEOs and their executive teams on how to optimize organizational health and growth. She is the author of OPTIMAL OUTCOMES: Free Yourself from Conflict at Work, at Home, and in Life (HarperBusiness), selected as Financial Times Book of the Month. Jennifer is a keynote speaker at Fortune 500 companies, public institutions and innovative, fast-growing startups, where she inspires audiences of all kinds, including those at Google, Harvard and TEDx, and in her popular course at Columbia. A former counterterrorism research fellow with the U.S. Department of Homeland Security, she is a graduate of Tufts University and holds a Ph.D. in Social-Organizational Psychology from Columbia University.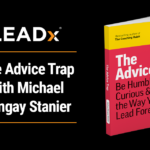 Michael Bungay Stanier is the author of The Coaching Habit (the all-time best selling book on the topic of coaching), and his new book is The Advice Trap: Be Humble, Stay Curious & Change the Way You Lead Forever.