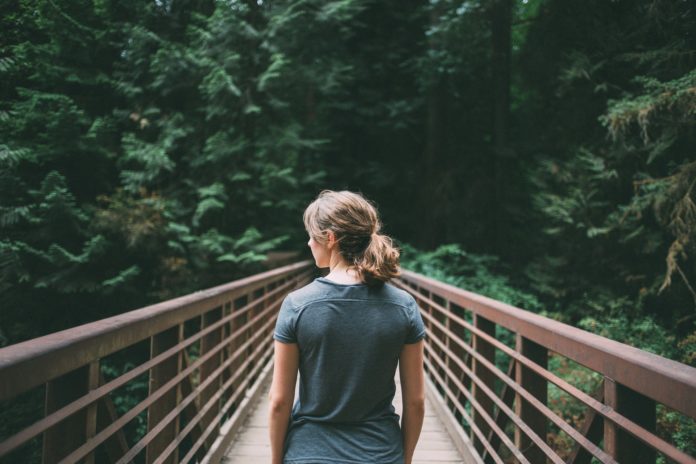 Writing a resignation letter is challenging. Quitting, in general, is tough.
Unless your workplace is a toxic mess, chances are you're not jumping for joy at the thought of letting your supervisor know that you're on your way out.
You shouldn't feel bad for moving on— there are many reasons why you may want a change of pace.
But if you've never resigned before, you may feel a little lost about how to broach the subject. The challenge is to quit gracefully and leave all future bridges intact.
As Carole Martin of The Interview Coach says, "You could say, "It's been nice." You could say, "Sayonara." You could say, "See ya around." Or, if you're angry, some kind of business-inappropriate phrase, "Blank YOU! ―but, not a good idea." Too true. It can be difficult to parse our feelings when we have chosen to leave a particular job, but a resignation letter is supposed to leave emotion at the door.
So what exactly is a resignation letter?
At its core, a resignation letter is an official document that begins a more seamless transition as you prepare to go on to your newest position. It protects both parties from uncertainty (when you're leaving, how long they have to hire someone, etc.) and sets clear expectations.
The greatest challenge with a resignation letter is knowing exactly what information needs to be included. Not to mention how to leave on a high note.
Because of its formality, the resignation letter can often feel cruel or cold, but its purpose is to be short and clear. Keep your more relaxed goodbyes for the break room or a few one-on-ones with coworkers.
Let's go over how to write a resignation letter:
A RESIGNATION LETTER IS NOT AN OPPORTUNITY TO AIR GRIEVANCES
Amy Wolfgang of Wolfgang Career Coaching says: "Your resignation letter should be short, to the point and should be at the very least "neutral" in tone. This letter will be part of your formal employment file and should not be used as a vehicle to list all of your grievances with your employer, manager or peers."
While we all have ideas on how things could be run more efficiently, your resignation letter is not meant to function as a mic drop, as tempting as that may be. It is a simple and professional (and one could argue, legally binding) document meant to put your intentions to leave the company in plain terms.
Keep it simple. Regardless of why you're leaving, you may need a recommendation or a reference down the road, and leaving on a professional note is beneficial. So how do you address any concerns you may have?
"You will want to follow-up with HR separately about the experiences or make sure you have an exit interview to discuss the issues,"  Amy suggests.
A RESIGNATION LETTER MEANS YOU GIVE TWO WEEKS NOTICE
Two week's notice is an informal standard, not a law. It is an appropriate amount of time for the company to come up with a way to re-assign your tasks or begin the hiring process.
"You really do not have any formal obligation to give two-weeks-notice, unless you have signed some kind of a contract saying otherwise," Carole says, "But, it is a courteous custom to give two-weeks-notice. This allows the employer to begin the replacement process while you are still there. Sometimes they will promote from within, or sometimes they combine your job with another. When you leave with a good feeling all the way around it is a win/win for everybody involved."
In your letter, be sure to include the date you intend to leave. Some organizations may accept your resignation as being effective immediately and request you leave earlier. If that's the case, try not to take it personally.
A RESIGNATION LETTER CAN OFFER ASSISTANCE (OPTIONAL)
If your place of work was supportive and kind, offer to bring co-workers up to speed on your projects before you leave.
By extending a helping hand to make the transition as painless as possible you ensure a more favorable outlook on your departure.
There's no need to offer all your time and energy, but offering to make the changeover as easy as possible is a welcome gesture.
A RESIGNATION LETTER CAN EXPRESS APPRECIATION (OPTIONAL)
"If you had a positive experience with the company or your manager, you may choose to thank them for the opportunities, mentorship or guidance within the letter," Amy Wolfgang says, and while this is optional, I would recommend finding at least one thing you appreciated about your time there.
For example, if you learned a particular skill, or if there was a team you enjoyed working with, feel free to mention them.
If that's not your cup of tea, you certainly don't have to say anything past a "Thank you for the opportunity."
All in all, your resignation letter should look something like this template:
[Your Name]



[Work Address]




Dear [Supervisor's Name],

Please accept this as the formal notification of my resignation at 
[Company] as [Title], effective as of [Date two weeks from now].

I appreciate the many skills I learned and the co-workers I've met
over my [# of years] at this company.

Please let me know if there is anything I can do to aid in this transition,
and thank you for this opportunity.


Warm regards,


[Your Name]
—
DON'T HIT SEND JUST YET!
Now that you've written your professional resignation letter, what's next? Well, before sending it off without warning be sure to give any appropriate parties a head's up.
As Amy puts it: "If you are conflict-avoidant in nature, you may be tempted to just send a resignation email or letter to your manager or HR. However, you need to resign in person when possible. Set-up a short meeting with your manager. Let her know you are resigning and hand her the official letter. If you are remote, I suggest setting up a call or Skype with your manager to let her know in person. Following that remote meeting, you can follow-up with an email containing a PDF of your resignation letter."
While many of you (myself included) may cringe at the thought of delivering bad news, remember you're doing them a service by not blindsiding them with a resignation email, and they'll appreciate the effort.
And that's the simple and straightforward way to write a resignation letter! Did we miss anything? Let us know and reach out to [email protected]!