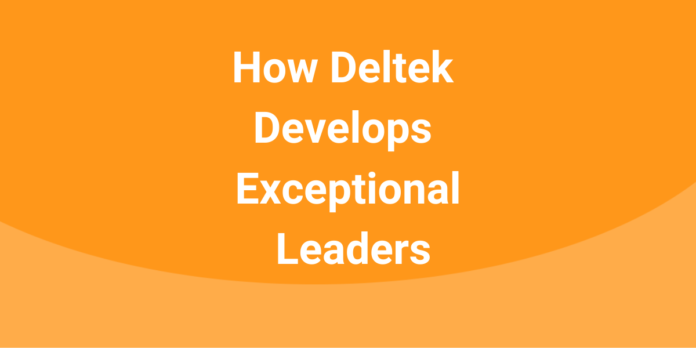 Whenever I come across a company that takes leadership seriously, I always try to investigate their methods. How can organizations systematically develop leadership capabilities? How will they overcome the knowing-doing gap? How do they know what they are doing is working?
One company that is doing leadership development right is Deltek, a Herndon, Virginia-based company that provides software and solutions for project-based businesses. Growing fast, with global locations and approximately 3,000 employees, Deltek developed a leadership development program that is both effective and scalable.
Recently I had a chance to interview Jodi Atkinson, Director of Global Learning for Deltek, to ask her about their approach.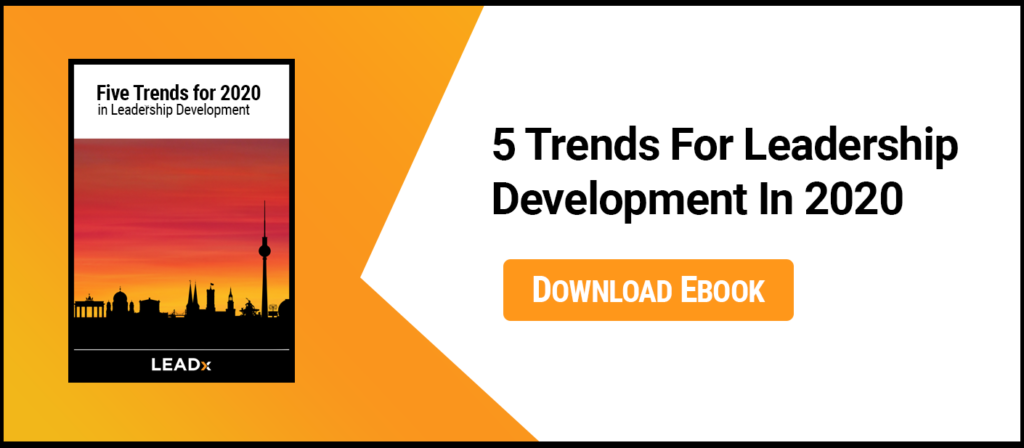 Four Audiences, Four Distinct Programs
Atkinson explained that her team views leadership development as a preparedness strategy. She said, "We designed a curriculum that empowers employees to solve real-world business challenges…and we use methods that establish close networking relationships so they can collaborate more effectively." The Deltek curriculum has four core pillars.
LEAD (Leadership Exploration and Discovery) — a foundational program for all employees, typically delivered during onboarding, that is focused on Deltek's values and how to apply those values in their working world. The program is delivered in an online format and includes development exercises that serve to articulate goals, drive creativity and innovation, and ensure success through collaboration, continuous learning, and alignment with the organizational vision. All of the content was developed in-house by the company's dedicated program manager and instructional designers.
LEAD 2 — delivered twice a year to small cohorts, this program supports "team leads" and leverages role-based scenarios, emphasizing how to facilitate team productivity through project management and coaching for performance
LAMP (Leadership Accelerator Management Program) — a six-month program required of all new managers and focused on recruitment practices, performance management, and leading and building teams. LAMP offers continuous enrollment with self-directed learning and rotating debrief sessions in which managers can share knowledge on program competencies and learn from one another.
LEAP (Leadership Engagement with Awesome People) — targeted at director-level leaders, participants must be nominated and accepted into this four-month long program. Deltek President & CEO, Mike Corkery, along with other senior executives, lead activities addressing topics like strategic thinking, fostering vision, innovation, employee engagement, influence and persuasion, managing conflict, collaboration, and relationship building. The program concludes with a capstone project in which teams present an innovative solution to an executive panel with the chance for future implementation.
Behavioral Assessments & Competencies
Within the LEAP program, Deltek uses both a CliftonStrengths® based and a DISC-based behavioral assessment to foster self-awareness and understanding of different communication styles. Additionally, a 360-survey is implemented using the Leadership Circle model of competencies. Within that model, Atkinson noted that there are three competencies in particular that Deltek focuses on throughout all levels of leadership development:
Fostering Vision
Collaboration
Mentoring & Development
Using vision as an example, Atkinson explained how the expectations around each competency are more dimensional with each level of leadership.
"As an individual contributor, employees get an understanding of our organizational vision. At the manager level (LAMP), they also get tips on how to ensure the vision is facilitated on their team. For the director level (LEAP), the program helps directors align their organizations so that their teams feel invested and take ownership of the vision. That the vision is inspirational, and teams are ultimately more engaged by this."
The Engagement Measurement Cadence
While many people view leadership as an amorphous concept, I've always viewed leadership as a set of specific, measurable actions that drive employee engagement. In fact, LEADx research from early in 2020 showed that just over 50% of engagement–how emotionally connected we feel to the goals of our organization–can be tied back to one's manager. I've noticed time and again that companies that do leadership right, also have a strong engagement program. At Deltek, in addition to a larger annual engagement survey, they conduct quarterly employee pulse surveys.
An Expectation of 40 Hours of Learning a Year
With an impact on far more than just leadership development, Atkinson explained that Deltek has established an expectation that all employees will complete 40 hours of learning every year. I can't overstate how critical this is. The number one reason people don't take voluntary training, if you ask them, is that they are too busy. There is always something more important to do. But if learning approximately an hour a week is part of your job, and your manager knows it, and you'll be reviewing your number during reviews–suddenly there is time in the schedule for learning. Atkinson explained:
"We are deliberately developmental, so continuous learning is part of our culture – we expect 40 hours of learning each year from every employee. We not only provide the tools needed – such as LinkedIn Learning and several leadership programs–but we also accept learning from outside the organization. To keep employees on track, we've created a tool to track learning hours. I think it's a great incentive for employees. It communicates the value we see in our talent and clearly shows that the organization is investing in people,  as our greatest assets! Continuous learning enables our employees to understand the market and to be able to see around corners. Innovation, and diversity of thought are essential to remaining the differentiator in our field and market, and continued learning is critical for that."
Results
Deltek's investment in leadership and culture is clearly making an impact. A 360-survey methodology to assess program participant competency growth indicated a 12 percent improvement after three months of program participation and 47 percent improvement after six months. Additionally, internal engagement surveys indicate 86% of employees are engaged at work, and the Washington Post recently named Deltek a Top Workplaces 2020 winner, which is the fourth time they've achieved that distinction.
Big Ideas For Your Own Organization
There are many best practices in Deltek's leadership development program. The items that stand out as most unique are:
Create Specific Guidelines For Continuous Learning
Include Individual Contributors in the Leadership Development Process
Measure Behavior Change and Engagement Impact