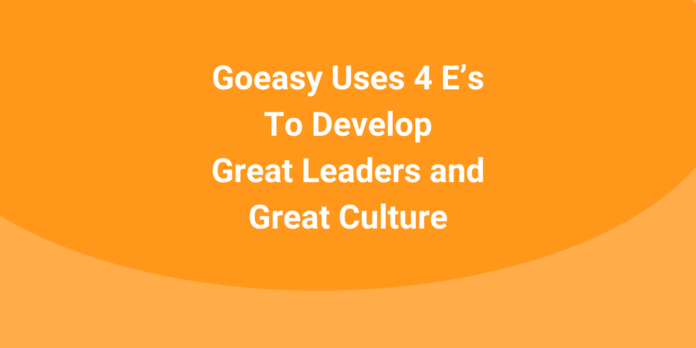 I've been impressed lately with how companies in the financial services industry are scaling leadership development. Goeasy, a Canadian firm providing non-prime leasing and lending services, is one such company. In recent years goeasy has landed on a host of top culture lists and boasts a 2,000-person diverse workforce of more than 70 nationalities.
Goeasy places high value on growth but doesn't take employees' time for granted, which shines through in its approach to developing leaders. The foundational leadership program, goforum, is a crowd-pleaser in part because of how people are rewarded for participating.
I recently had the opportunity to chat with Kim Ellis, director of leadership and employee engagement, to learn more about goeasy's secret sauce.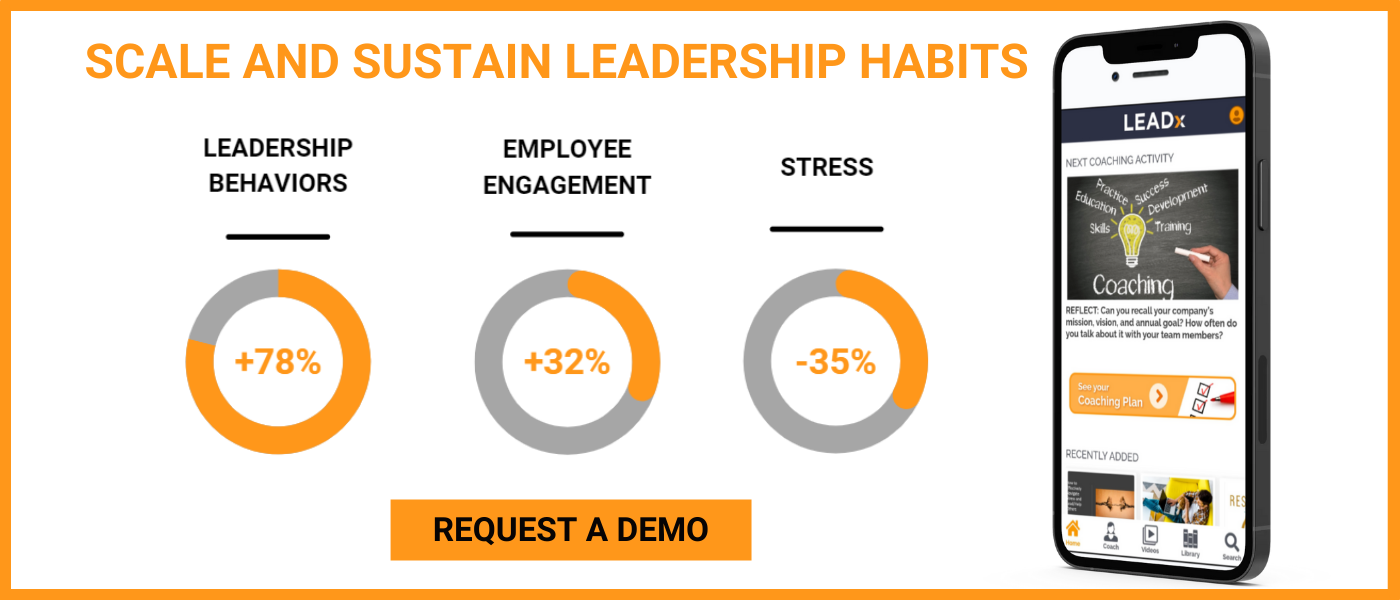 This interview has been lightly edited for clarity and length.
Kevin Kruse: How does goeasy approach leadership development?
Kim Ellis: We're transitioning to thinking about it more from the perspective of individual growth plans. So we're looking at leadership development as four E's. One is education, which is traditional programming. Two is experience, so what experience do you need to have as a manager, as a leader? The third E is exposure, so who needs to see that you are doing these things? Who do you need to network with? And then the last piece is evaluation.
So we expect all of our programming to encompass all of those things, and we're looking for our people to think outside of just, "Hey, I want to be in this course," or, "I want to take this program." We're asking, "Okay, that's good. Knowing things is one thing, but how are you going to show up differently as a leader and level up in that way?"
I would be remiss if I didn't highlight one of our flagship development programs which I think is unique to our organization, called goforum, which is our mini MBA for both emerging leaders and new-ish leaders in the organization. But this is a program where all those things come into play.
Kruse: What's the cadence of goforum and how long does it run?
Ellis: It's a year-long program and every quarter is structured a little bit differently. The participants all historically have been together at our head office. Last year we did it virtually. But we assign people into two groups: project groups and peer coaching groups. The project groups are assigned a project based on a business problem, and then they present back to the senior leadership team four times a year. The peer coaching groups are different from the project groups so people can talk about the challenges they're experiencing while working on their projects. The entire team will also gather collectively to do more of the formal learning stuff.
We actually compensate employees for the extra time they spend participating in the program. A few years ago when we started the program, there was a real acknowledgment that this is above and beyond your regular day job. We're a high-growth company; we're a high-performance culture. People are already putting in a lot of hours working here, which is great, but it's not for nothing. So we're trying to reward positive behavior, and one of the ways that we do that is through giving people an increased bonus at the end of the year based on their performance in the program. So it's worth your while, and not just from an exposure and experience perspective.
Kruse: How do you train your front-line managers?
Ellis: In November, we're launching the 3-month "New Manager Journey." I think we're like a lot of organizations in that the focus is leading yourself, leading others, and growing the business, but I think what's unique about the program we've built is that we want new managers to really be thinking about the kind of managers they want to be in the future. We have certain expectations of leaders at the organization, but we also know that everyone does things a little bit differently and that's okay, but in order to grow as a leader you have to be deliberate about the kind of leader that you want to be.
It kicks off with three days of intensive content. Then over the next three months and beyond, the program focuses on setting up a new manager's ongoing growth plan. We want to set you up for the idea that leadership is not just learning these things at this time. It's really setting yourself up to create a long-term vision for yourself.
Kruse: What are some of goeasy's core competencies?
Ellis: One of the leadership competencies that is core to what we expect from leaders is innovation and creativity; which are interesting ones because a lot of people think of innovation and creativity as things you either have, or you don't. Through some of our programming like goforum, we're trying to help people to see that innovation is a skill, pretty much like everything else. Relationship-building is another one. It's so important, particularly in a lean organization like ours where a lot of work gets done through relationships.
Kruse: Do you have any other programs you would consider special or unique?
Ellis: We offer individual support on growth planning for our high-potential talent. So if you're identified as a high-potential employee in the field or at our head office, someone from HR or my team is helping you build your growth plan. For our more senior leaders, we are also monitoring and reporting on how their growth plans are progressing to our Senior Leadership Team. We do this so people know we care about their growth within the organization and that it isn't something we do just to do it, there are eyes on it, and it's a requirement before we promote someone.
Kruse: What are you doing today to measure engagement or culture in your company?
Ellis: We do an annual engagement survey. Our engagement score is over 83%, which is really, really good considering the climate that we're in. When we first ran the survey, in 2015, it was in the 60's. One thing that's unique about our approach to employee engagement surveys is that we don't just focus on areas for improvement. We want to highlight all the good that's happening and provide positive reinforcement there, too. We don't want engagement surveys to be like, "Oh, here's a list of issues you need to fix." We want it to be a positive experience because there's so much positive stuff that's happening.
Kruse: What advice would you give someone who is just getting started in a role similar to yours?
Ellis: It doesn't have to be perfect to start. It doesn't have to be the most innovative, coolest leadership development program you've ever seen. It's something you continually improve based on feedback and measurement. I think there's a lot of pressure to do something completely different and "best in class". But sometimes you have to just start and iterate from there. If you're new in that role, it's easy to fall into the mindset of, "what authority do I have to be telling people how to be a leader?" That's certainly what I experienced at the beginning of my career, but sometimes the best thing you can do is simply create the environment where it's about insights versus instructions.