LEADx can help you turn DISC results into action:
Assess your leaders' personalities
Send personalized nudges based on your learners' DISC results
Reinforce learning with micro-learning videos, book summaries, and exercises
Deliver elite coaching: One-on-one, group, and text-to-coach
"I thought it was GREAT! I love the ability to watch videos (or listen to videos- I'm a podcast gal) and explore the content. I liked the push reminders and the idea of using the DISC profiling for me and to better understand my team."
—District Manager at Syneos Health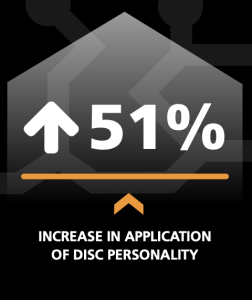 Book a Strategy Call with LEADx
A learning consultant will reach out to you promptly.