How does a corporate training department consisting of one person achieve "100% would recommend" ratings for all of its programs?
Ping Identity powers single sign-on and multi-factor authentication solutions for more than half of Fortune 500 companies and 13 of the 15 largest US banks. Ping's 1,000 plus employees, affectionately known internally as "Identians," benefit from a strong culture of learning influenced by Dr. Jennifer E. Arzberger (Jea), Ping's Champion of Learning.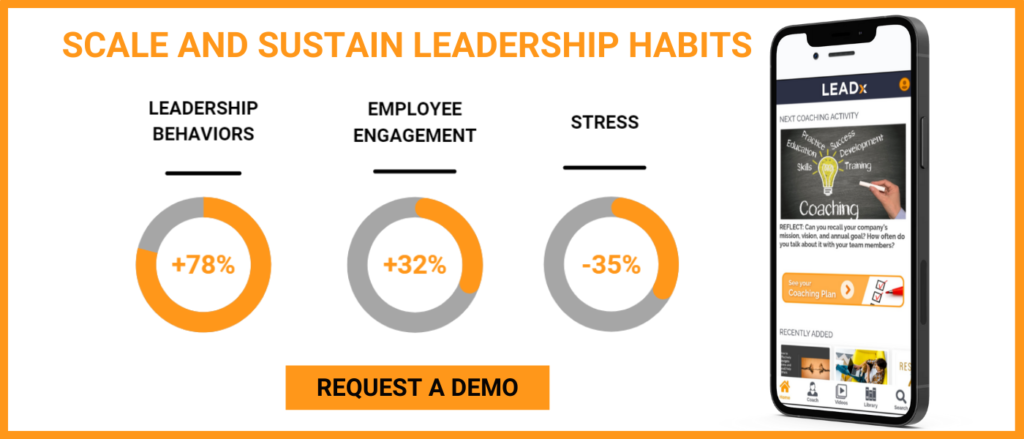 "I love the term 'champion of learning' because learning and development leaders have to be so much more than training event planners," said Dr. Jea. "We have to make learning something that is joy-filled and personally meaningful so employees look forward to it in a way that contributes to the culture of the organization."
Dr. Jea's philosophy that corporate learning should be "joy-filled and personally meaningful" shines through Ping's formal leadership development programs. Pre-pandemic, each of Ping's programs consisted of two full-day, in-person trainings, which the organization will transition back to once it's safe to do so. In the meantime, the virtual programs consist of two-hour sessions across three days, with more pre-work and follow-up assignments to give people autonomy amidst competing priorities.
EXPLORE, LEAD and ACHIEVE at Ping
The first program in the series is called EXPLORE, which many would call an "aspiring leaders" program. However, Ping is careful not to exclude people from EXPLORE who wouldn't fit the description of an "aspiring leader."
"There are plenty of individuals that have an impressive depth and breadth of knowledge, but have no aspirations to lead people," explained Dr. Jea. "They're still a leader, even though they're not leading in a traditional capacity. We all lead the most difficult person on the planet every single day: ourselves. And often, our lives lead and inspire those around us."
The EXPLORE program focuses on embracing the mindset of a leader and showing up as your best self. The first day involves career planning to help Identians explore various career paths at Ping, and pulls in Marcus Buckingham's strengths-based approach. During day two, participants learn about Carol Dweck's Growth Mindset and Brendon Burchard's Pillars of High Performance.
LEAD, the second program in the series, is offered annually for people who are either new to Ping or entering a leadership role for the first time. LEAD focuses on four areas that are foundational to Ping's culture:
Ping's Leadership Essentials, which include hire the best, build trust, over-communicate, break down silos and change rapidly
Self-awareness
Speed of Trust (Covey)
The art of feedback
LEAD is interactive by design so Identians going through the program can learn from the wealth of experience present within the organization. For example, Ping's Chief Accounting Officer is known for her hiring and recruiting best practices, so having her knowledge distributed to the frontline or first-time managers in LEAD is extremely valuable.
Third and finally, the ACHIEVE program teaches leaders how to nurture the development of high performers on their teams and retain Ping's top talent. In this program, leaders learn research-based frameworks for coaching and communication from Brendon Burchard's High Performance Coaching Institute.
But learning for Identians doesn't end there. To fill in the gaps between the formal programs and pay homage to a favorite AC/DC karaoke song, Dr. Jea facilitates virtual TNTs, or "Tuesday Noon Trainings," where people can opt-in for further learning and upskilling.
The joy doesn't end there… To get people excited about a new program, the launch strategy matters.
"When we launched EXPLORE, for example, we wanted to make it elite, so you had to be nominated by a leader to get in," said Dr. Jea. "And then, because it was so elite, I had people hiding out outside the training room trying to figure out what we were doing. They heard the music booming and enthusiastic talking and people laughing. When you make learning a joy-filled experience, people want to be part of that."
Why Ping's Approach Works
Dr. Jea is an educator, and many of the perspectives and best practices she brings to her work at Ping originated from her training in education and time in front of a classroom of fifth graders.
"You can't drone on with a slide deck for an hour with a group of 32 ten-year-olds," said Dr. Jea. "An instructional strategy that every elementary school teacher knows is 'think, pair, share,' and we use that model at Ping."
Dr. Jea explained that, at the beginning of Tuesday Noon Trainings, she'll talk for 12 minutes or less to kickoff the session before giving people time to think and reflect on what they've just heard. Next, she asks everyone to partner up with the person next to them to talk about what they've learned, before each pair shares with the group.
"A lot of times, the trainer will ask a question of the whole room and then one or two people dominate the conversation while everyone else sits back and starts multitasking on their phones," said Dr. Jea. "I don't want anyone multitasking in the training room. Pacing matters. You want people pedaling as fast as they can without throwing up."
Big Ideas for Your Organization
There are several key philosophies that drive Ping's approach to learning and leadership development. Consider exploring the following big ideas for your organization:
When launching a new program, take care in how you generate excitement and intrigue.
Think about ways to make learning joy-filled and personally meaningful for your employees.
Try implementing "think, pair, share" in training, and note the level of active engagement.