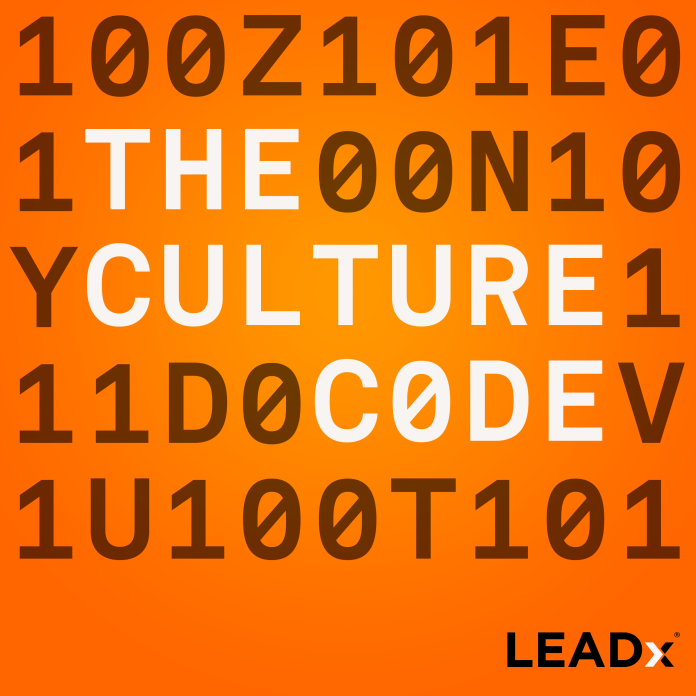 The best company cultures act like magnets, repelling people as effectively as they attract people. Often, these same cultures operate from highly original core values. The type of values that are unique enough to have a polarizing effect. For example, the company Veeva emphasizes the importance of speed. At 10x Genomics, management actively tells candidates, "10x is a really intense place to work. We move really quickly, we work really hard, and we do that because for every moment we lose, there are lives lost as we pursue our ambitious mission." 
In this interview with Helen Russell, the Chief People Officer of Rivian, Russell emphasized "chaos" as an integral part of Rivian culture, calling it a necessary piece for a highly innovative culture.
Rivian has three electric vehicles on the market: their commercial electric delivery vehicle (Amazon's delivery truck), the R1T (truck), and the R1S (sport utility vehicle, SUV). Rivian has grown from 1,000 employees in 2020 to 16,000 employees today.
Values as Verbs Drive Rivian Culture
As Russell remarked, "The best cultures can put people off in as meaningful a way as they can attract people."
Russell's description of Rivian's culture fits the bill: "Humble, first-principled, collaborative, humanistic, and chaotic." She explained her meaning of chaotic saying, "I think when you've had our level of growth, you're in a very innovative environment, and there's a level of organized chaos that underlies all of that innovation."
Russell also pointed out that Rivian employees enact company values in a way that she has never experienced at previous companies. "At previous companies, we had our core values printed on our badges, mouse mats, posters, and the backs of bathroom stall doors. We have none of that here. Our values are our vocabulary. We use our values as verbs. 'Zoom out,' 'ask why,' and 'stay open' are values, and I can't tell you how many times during meetings that somebody will introduce an idea with, 'Stay open while I talk you through this' or 'Can we just zoom out and make sure that we solve for this at the Rivian level?'"
Rivian Sustains Its Culture by Hiring for It and Weaving It Into Onboarding
There's no one-size-fits-all way to sustain company culture. Often, the best strategies for sustaining culture are those that are unique to a company's culture. At Rivian, the following key strategies are employed to foster culture:
Get incredibly intentional with hiring and onboarding – Culture begins with hiring. Russell, said, "I know that sounds obvious, but every hire that we make needs to enhance the culture, to improve our teams." Russell then weaves culture into onboarding. She goes to new-hire onboarding orientation every Monday to talk about culture.
Monthly meetings between the CEO and new hires – The CEO of Rivian, RJ Scaringe, meets with new hires every month. They call the session "Zoom Out with RJ." He doesn't talk about products, strategy, or objectives. He talks about culture.
Quarterly recharge meetings – "We call these meetings Recharge Meetings because you're supposed to feel recharged after having them, not miserable or depressed," Russell said. "We focus on the 'how' elements of culture—How you're living our culture—and less on the 'what' areas where you can make modifications."
Trends in Engagement Data Direct Russell Toward Areas to Go Deeper
Russell runs big engagement surveys twice per year and looks for clear, actionable trends in the data. For example, she described an interesting recent trend: "When we examined wellbeing and belonging, they were the two largest correlators. If you answered positively to, 'I feel like Rivian cares about my wellbeing,' and you answered positively to, 'I feel like this is a place where I belong,' you had a 35% lift in your engagement." This trend made it easy for Russell to know which areas to pursue more deeply to maximize her impact on engagement.
Russell's Most-valued Behaviors at Rivian: Receiving Feedback and Humility
The heart of any culture is a collection of behaviors. The behaviors that you set out to change dictate your culture. The two behaviors that Russell most wants her employees to develop now are receiving feedback and humility.
Receiving feedback – Russell said, "I feel like we have spent 20 years figuring out how to make your manager better and more equipped at giving feedback. We've never focused on how to make your employee more equipped at receiving that feedback. And I think in a world where we are all incredible at asking for and receiving feedback, the notion of giving feedback would be very, very different. You think about those conversations that you dread and those that you don't mind. The difference between a feedback conversation that you dread and one that you don't mind is how you anticipate your message will be received. It's not your ability to do it; it's how that message will be received."
Humility – "To be humble allows you to be open, collaborative, and curious and to zoom out. In other words, enacting our culture requires you to leave your ego at the door," Russell said.
Russell's Learning Recommendation for HR Professionals: "Schools Kill Creativity"
All of the chief people officers I have interviewed are voracious readers and learners. Asked what books or talks she would recommend for human resources (HR) pros, Russell recommended the Ted Talk, "Schools Kill Creativity" by Sir Ken Robinson.
Russell stated, "I would recommend an old Ted Talk from 2006 called 'Schools Kill Creativity.' It talks about how creativity is all about original ideas that add value. Sir Ken Robinson discusses how our education system stifles the way we think. I would say that our corporate culture can stifle the way that we work too. So how do we think about fostering creativity, bringing your skills, and leaving your experiences at the door so that you can bring this real, first-principle way of thinking to work every day?"