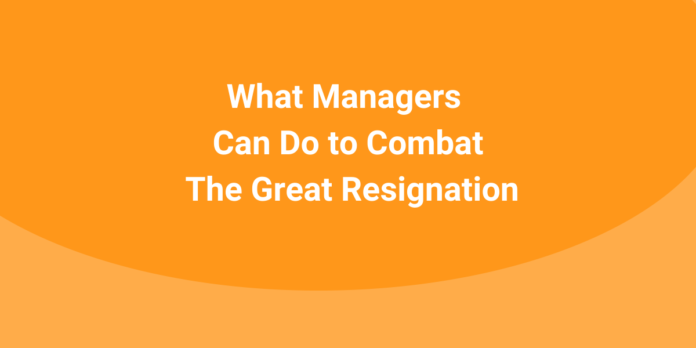 If your company wants to survive "The Great Resignation," your managers have to take action now. 
I've been researching and counseling on corporate culture and engagement for three decades, and the "War for Talent" was coined by McKinsey almost 25 years ago. But never have we needed to be more clear on the link between employee engagement and retention. You should send this article to every manager in your organization. Here's what they need to know…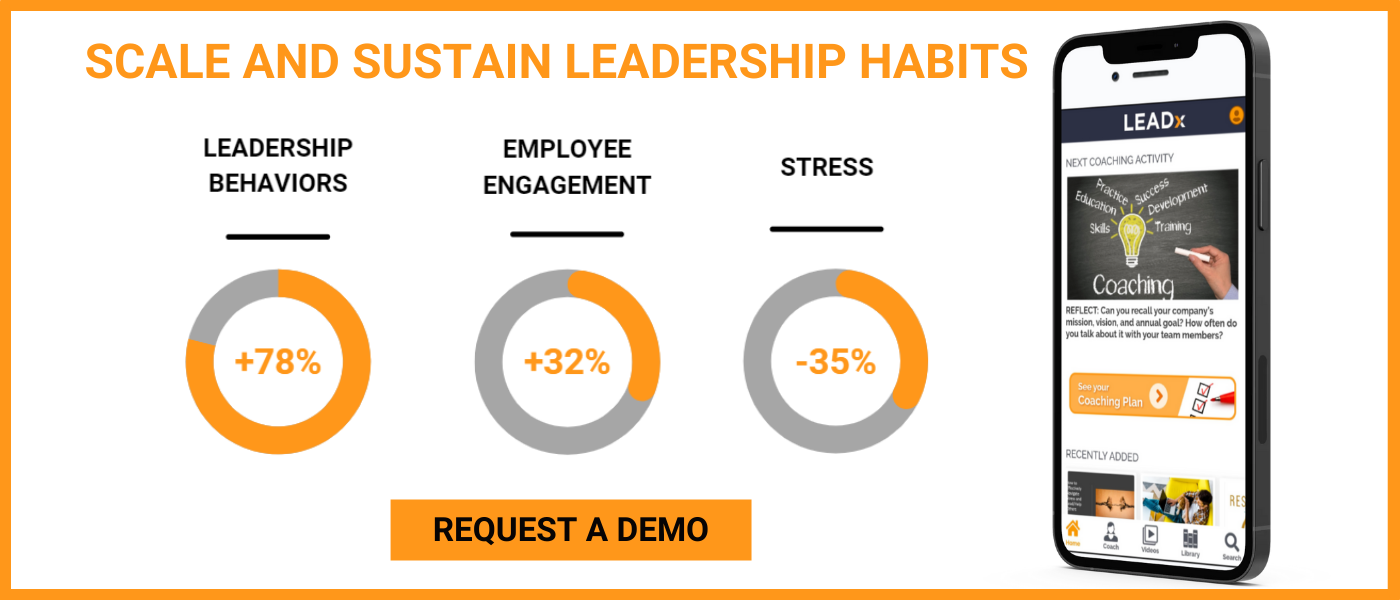 What Every Manager Needs to Know About Employee Engagement
First, employee engagement is the emotional connection one feels to his employer and its goals. Read that definition again, and notice it doesn't mention fun, happy or even satisfaction.  Engagement has nothing to do with parties, picnics, or balloons on your birthday. 
Second, managers account for over 70% of the variance in employee engagement. You might not like it, but the buck stops with you. As the saying goes, "People join a company but leave a boss." Gallup research shows that if an employee is engaged, it takes more than a 20% pay raise to lure them away; if they are disengaged, they'll take a lateral offer.
Finally, when people feel engaged (i.e., they actually care about the success of their team and company) they stay in their jobs longer. A lot longer. Research shows that depending on the nature of the industry, highly engaged companies have up to 65% less turnover. 
3 Things Managers Can Do This Week to Boost Engagement
Over ten years ago I published the results of an employee engagement study that looked at 10 million workers in over 150 countries. It showed statistically there are 12 primary drivers of engagement, and LEADx revalidated the model last year post-pandemic. Without going into all 12 drivers, here are some of the most impactful ones that can be implemented this week–and I've used them myself as I've led "Best Place to Work" award-winning companies.
First, focus on "future vision" (.604 correlation to employee engagement). Certainty defeats anxiety, so as much as possible, paint a compelling future vision of the organization (or at least your team). In your weekly huddles, in your one-on-one's, in your written updates, talk about the mission and vision of the company. Talk about strategic goals and how they will be accomplished. And talk about the "future vision" of each team members' career and how it will grow as the organization grows. Many managers have big plans for their team members but fail to clue them in on them!
Second, show that you care about your team members as people (.509 correlation to engagement). Answer yourself honestly: do you know about your team members' families? Do you know how and what they're doing? Do you know how your colleagues spend time when they aren't working? Do you know what their personal goals are? You can't fake it, and building relationships takes time. Start this week with simple authentic questions like, "How was your weekend? What are your family's plans for Halloween? How's work going–overwhelmed? Challenged?"
Third, show appreciation and offer recognition for those who deserve it (.497 correlation to employee engagement). A simple, sincere thank you goes a long way. You can not over-thank people if it is deserved and genuine. A simple shout-out in a team huddle or privately in a one-on-one will be valued. Acknowledging effort or achievement with a gift card or time off is a nice touch. And a hand-written thank you note is like magic on earth.
Remember, front-line managers are the key to engagement and the secret to increasing retention in every organization. These three simple things don't take a lot of time or money and provide a solid start for a more robust plan.