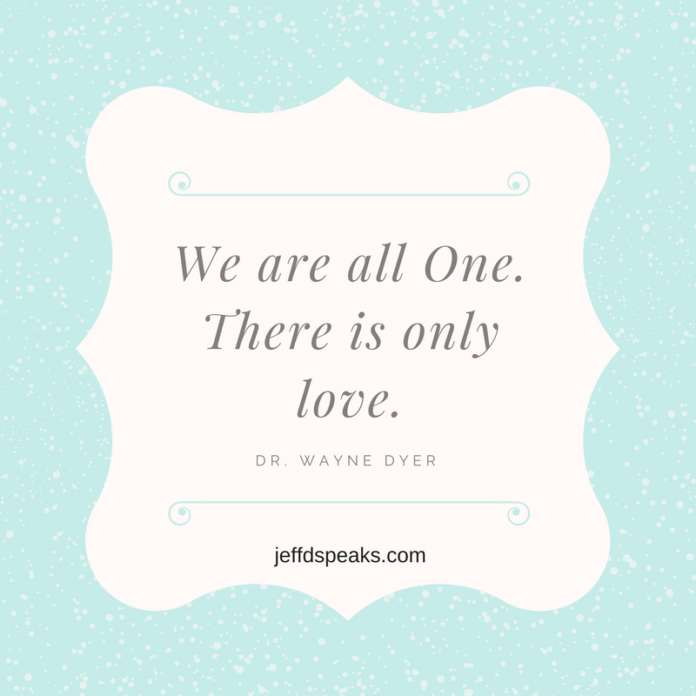 Right now you are probably rolling your eyes or laughing right now. Why do I say that? Because that's the reaction most of my family and friends give me when I tell them this quote. But if I tell you the practical results I've gotten from living this quote, you may not be so quick to laugh.
I started with no network and no connections. I didn't have others introducing me to people. What I did is go to conferences and walked directly up to people. Some people thought I was out of my mind to be walking up to tables filled with millionaires, television personalities, celebrities, and iconic legends who have tens of millions of followers. To be blunt, I probably had no right walking up to these people, being that I'm a nobody. But I took the risk anyway.
To my surprise, 90%+ of the people I approached reacted in a positive, friendly, and accepting way. I've built a world-class network from nothing, all because of Wayne Dyer's quote.
When you live from the perspective of "we are all One", it will help you to foster a sense of fearlessness. Remembering that there is no separation between you and another will allow you to shatter your fears and change the course of human history.
In 2014, Jeff Davis flew to Malaysia, spoke in front of one thousand people, and came close to becoming the youngest speaking champion in the history of the world. Using this as a springboard, he wrote three bestselling books and became a professional keynote speaker. For more information on how to achieve prosperity in your life, feel free to contact Jeff's assistant Meg at [email protected]