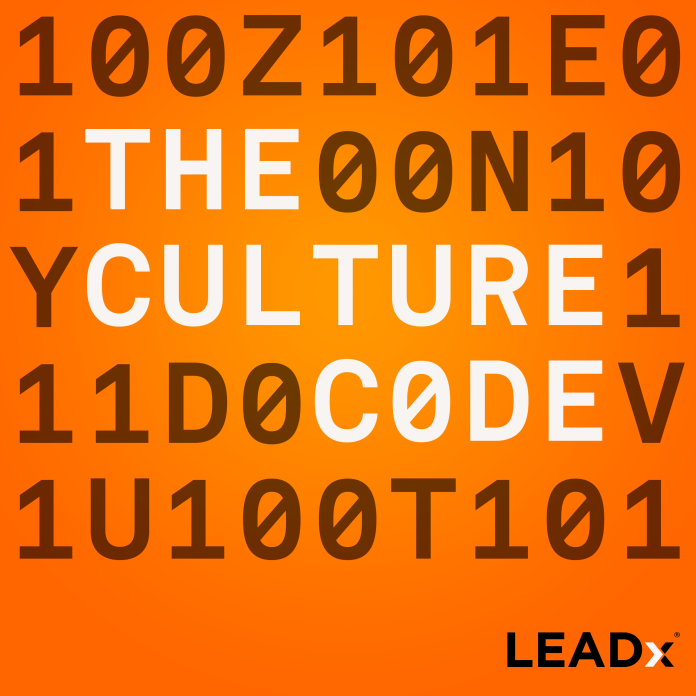 Culture doesn't happen by accident. In Josh Bersin's The Reset Playbook, he emphasizes the importance of getting intentional about how you want to change your company culture. He writes, "To change the culture, don't start with the culture. Start with the problem you are trying to solve, what success looks like, and why it matters to your company."
Who better embodies this degree of intentionality with culture than Pinterest? With nearly 4,000 employees around the globe, Pinterest's mission is to give everyone the inspiration to create a life they love. Chief People Officer Christine Deputy said, "People come to Pinterest to visualize their plans and make them a reality." And this begins with the employees who pride themselves on how much they love to use their own platform.
Creating a Culture of Practicing Pinners
At Pinterest, every employee is a Pinner who actively and genuinely uses the platform. "We try to build things that are truly extraordinary," Deputy said. "There's a real sense of connection, relationship, and belonging in the culture. We want our Pinployees (employees) to feel safe, welcomed, and respected as individuals."
Another important aspect of culture at Pinterest is a focus on creating a positive environment on its platform and in the office. "It's about having fun and creating a positive and energized atmosphere," Deputy said. "Even in our offices, you'll see various inspirations, visuals, and different kinds of fun spaces."
Pinterest Connects Employees with Knit Con and Makeathon
One thing that great company cultures seem to have in common is that they create unique and inventive rituals. At Pinterest, one of these initiatives is called "Knit Con." Knit Con is a two-day session, where Pinployees come together to live the Pinterest site in real life. "Our employees volunteer to share or teach something they're passionate about, and employees can sign up for hundreds of different classes," Deputy said. "Everything from tequila tasting to cooking Malaysian cuisine to creating the perfect latte art. We even had somebody teach us how to land a jet on an aircraft carrier."
Another cultural initiative that helps foster culture at Pinterest is called Makeathon, which helps drive innovation. At Makeathon, Pinterest engages the entire organization to bring recommendations and ideas to the table around things that they can improve. Pinployees have three days to form a team and pitch an idea. Then, a board of judges reviews each team's pitch and presents awards. The groups that win awards move forward with their projects. Many other projects that don't win still get put to use.
Pinterest Develops Culture by Developing Its Leaders
Since research correlates 70% of employee engagement to the manager, the way a company develops its leaders can be incredibly telling of its culture.
At Pinterest, managers go through multiple touchpoints of development. First and foremost, a monthly meeting covers different topics and training. All people managers attend these meetings and share information that they need to help support their teams successfully.
New managers receive training around various aspects of their roles, such as conducting performance reviews, providing feedback, managing change, building resilience, and compensation.
For high-potential leaders, Pinterest introduced CNEXT, an innovative accelerator program focused on longer-term development. Deputy described CNEXT saying, "We have partnered with many other Fortune 100+ companies to build CNEXT. It allows our employees and leaders to gain exposure to leaders from different industries."
The idea behind CNEXT's Accelerate program is this: if you develop people within your organization, they will get specific exposure and development around your specific industry and company. But when you give people an opportunity to be exposed to other industries and people, it expands their thinking. Your leaders gain exposure to different problems and similar problems in different environments. This cross-pollination grows and develops leaders in an accelerated manner.
Deputy's Book Recommendations for HR Professionals: "Outliers" and "Educated"
Most of the chief people officers I interview are voracious readers and learners. Asked what books she would recommend for HR pros to read, Deputy recommended Gladwell's Outliers and Westover's Educated. "Outliers," Deputy elaborated, "speaks to human performance. There's a lot that can translate to thinking about how people behave in organizations and how talent can be grown and developed. Educated is an amazing story that gives you visibility into how challenging life can be for many individuals, even in the US. It can be tough for them to succeed, even if they have inherent ability and drive, because they haven't been provided certain opportunities."
Pinterest's PinFlex Program: "Earning the Commute"
As many companies push employees back into the office, Pinterest has maintained flexibility with its PinFlex Program. "It's our return-to-work approach post-COVID, and it's a direct response to what we heard from employees," Deputy said. "Our employees say they want flexibility, they want to be able to be productive, and they want to be inspired and connected. But they want to do so on their own terms." Pinterest's response was to operate with a flex model that gives employees the freedom to work at home, in an office, or from a virtual location.
One of the first and biggest outcomes Deputy has seen from PinFlex is that it's changing the way they hire. "We're hiring people from a range of different backgrounds and geographies. Also, despite what many folks may believe, we're seeing a high level of collaboration in this flexible model. It empowers our employees. They feel supported, respected, and engaged," Deputy said.
Deputy highlighted two key pieces that make PinFlex work. First, PinFlex requires a level of autonomy to give employees the ability to come into the office whenever they want. Second, Pinterest focuses on making high-fidelity moments valuable. "When you bring people in, do creative work, collaborative work, planning work, and relationship building," she said. "The worst-case scenario is when an employee feels like, 'I commuted, but you didn't earn my commute.'"