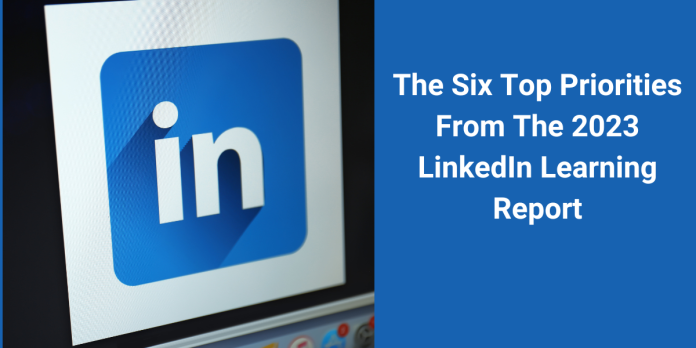 L&D professionals have never been better positioned to help their organizations thrive through change and uncertainty. This is a key theme from LinkedIn's 2023 Workplace Learning Report, entitled "Building the Agile Future."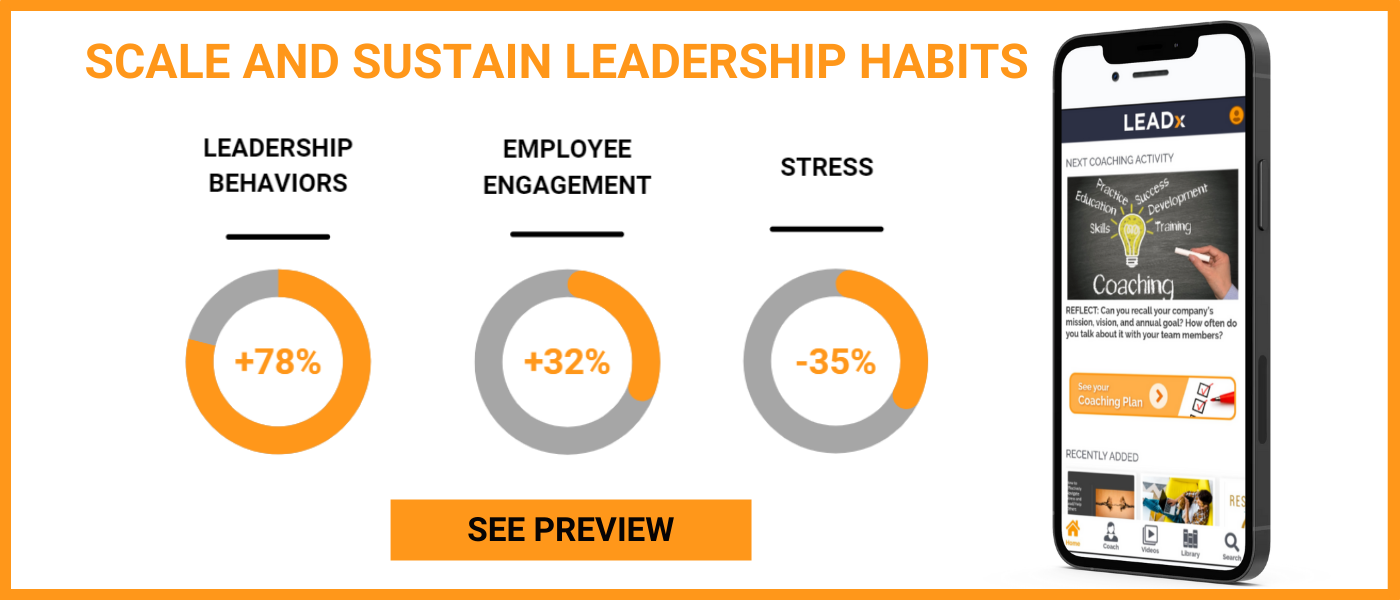 "The challenges of global disruption, skills shortages, and economic uncertainty persist," the report reads. "Tackling tough problems requires new and better skills, and learning is the way through."
The report, which includes survey data from C-suite executives and L&D pros alike, highlights growing alignment between learning initiatives and business strategy. More than 80% of organizations want to build a more people-centric culture, and they report that L&D is playing a huge role in making this a reality.
"More than ever, learning and development professionals have to be change agents," says Rachel Richal, vice president of training at Buffalo Wild Wings and president of the Council of Hotel and Restaurant Trainers.
To thrive through change and uncertainty, the 2023 report highlights six key priorities for L&D professionals. Here's a quick breakdown of each as well as practical examples and strategies from my own interviews with elite L&D professionals.
#1 – Invest in Cross-Functional Relationships. Fostering relationships across departments is good for ALL business functions, not just L&D. When people interact with those outside of their immediate teams, it creates opportunities for innovation and creative problem-solving. Since mapping learning to business goals is L&D's top priority in 2023, collaboration across departments is especially critical. Investing in these cross-functional relationships will help L&D set goals and build training programs to meet the specific needs of those departments. While more than 70% of L&D pros say their role became more cross-functional in the past year, there's still room for improvement. 
"Hiring" or partnering with other leaders is one way L&D can strengthen ties across the organization. Richard Winters, an emergency room doctor at Mayo Clinic Care Network serves as a perfect example. As Dr. Winter climbed the ranks from emergency physician to President of the Medical Staff, he realized that leadership enabled him to expand his impact beyond single patients at the bedside to providing care to entire populations of patients. Having the perspective of other department leaders close at hand helps L&D create more engaging and valuable learning opportunities across different audiences.
#2 – Hone Your Focus and Prioritize Your Strategy. L&D professionals already have a lot on their plates. But, as the 2023 report states, "this year is an opportunity to prioritize and be thoughtful about delivering people-centric impact." The best way to do so is by creating a strategic plan for L&D that aligns with company strategy. 
One of the best ways to focus and prioritize your strategy is to create a strategic plan. A more structured plan can help you stay focused on what matters, clearly communicate your strategy to generate buy-in from senior leadership, and, ultimately, achieve your goals. Matthew Painter Ph.D., and Director of Leadership Development at UAB Medicine, recognized the need for a strategy to guide his efforts early on. He constructed a six-step process for L&D strategic planning that takes short- and long-term improvement into consideration. "Short-term, I asked: How can we optimize what we're already doing? Are we doing things right?" said Painter. "Long-term, I asked: Are we positioned for sustainable impact? Are we doing the right things? It doesn't matter if we're doing them right if we're not doing the right things."
Armed with a thoughtful strategy, L&D can prioritize and focus their efforts on what matters most for business success.
#3 – Champion Diversity, Equity, and Inclusion. Only 55% of L&D pros say they own or share ownership for DEI programs—the same as in 2022. To ensure everyone in the organization feels included and is offered equitable opportunities, L&D must engage deeply with DEI efforts in an ongoing and sustainable way. 
No one understands this better than Janessa Cox-Irvin, global head of diversity & inclusion at AllianceBernstein. "We see D&I purely as a strategy, not a program," said Cox-Irvin. "There are programmatic pieces to it, but a program indicates a beginning and an end. D&I strategy work is very much iterative. There's always something new and interesting on the horizon that we need to be prepared to tackle and to take hold of. When we look at it from a strategy perspective, we're looking at it from hiring, we're looking at it from what we call accountability at all levels."
#4 – Practice Data-Informed L&D. Over the last decade, L&D has taken strides to measure program effectiveness and to use this data to make decisions. But the 2023 report shows L&D still relies too heavily on vanity metrics like employee satisfaction and program attendance to demonstrate impact. 
While many L&D pros still don't have the resources to make their programs truly data-driven, they can make them data-informed. For example, L&D could build training programs around the specific behaviors that most affect engagement based on employee engagement survey data (i.e., one-on-one conversations). The key is to simply start.
#5 – Activate Your People Managers. When I ask L&D professionals how they go about increasing learner engagement, engaging managers is the number one tactic they cite as being most effective. And yet manager sponsorship is often a missing ingredient in L&D strategy. Here are a couple of examples you can emulate to activate your people managers.
In Adobe's Leadership Circles program, managers are brought along at every stage of the process to help translate learning into action. "Periodically, I update the people managers on what we've covered, what's to come, and how they can continue supporting their employees who are participating in Leadership Circles," said Angela Szymusiak, director DE&I talent development at Adobe. "We also ask the participants to give monthly updates to their managers and share what they learned, how they can apply it, and how their manager can help."
At AllianceBernstein (AB), when their leadership development team heard that managers were struggling to offer career guidance to employees, they sprung into action. The team created an actionable Career Conversations guide, based on the internally-developed PATH framework. The program included training for employees in how to think about their careers, and it included training for managers to better facilitate these career conversations. Then, employees and their managers worked through an agenda of real manager-employee meetings.
#6 – Prioritize Your Own Learning. When your entire role is devoted to developing others, it's easy to let your own development fall by the wayside. But the 2023 report reminds L&D pros to make time for their own learning, likening it to "putting on your own oxygen mask before helping others." As L&D continues mapping its strategy to business goals, it's important to develop new skills that will improve programming. Topics like data analytics, process improvement, and new technologies (like nudges and micro-learning) will help you stay relevant in L&D.
One of the best ways to learn new skills is in a community with peers. Meeting with peers facing similar challenges offers the opportunity to: 
ask questions 

discuss ideas, insights, solutions, and stories

learn from each other's mistakes.
Our Community of Practice at LEADx was designed for this exact purpose. Along with providing a space to collaborate on challenges and share resources, we bring in authors and industry experts to discuss the latest trends and research in L&D. 
L&D Catalyzes Innovation in 2023
Armed with the right priorities, the outlook is positive for L&D to be a catalyst for innovation and improvement in 2023. 
Which of the six priorities above resonates most with you? Which do you find most exciting, and most challenging? Let me know what you think in the comments section below.