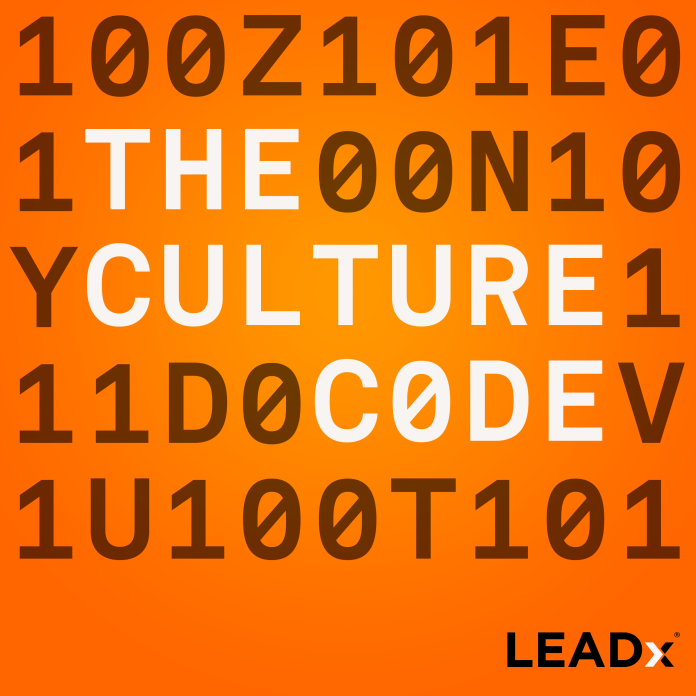 Considering that 70% of employee engagement can be traced to an employee's relationship with their manager, you would expect that most companies would get intentional about leadership development and company culture early on. However, most companies don't do so until it's nearly too late. They grow quickly and broadly and when they finally make the investment, it's an uphill battle. The focus is on implementing and scaling programs that should already be in place.
Despite having just 115 employees, Syapse boasts more robust and effective leadership development offerings and cultural initiatives than many large organizations. It's an enviable model for companies that aim to launch leadership development efforts early on. To learn more, I met with Chief People Officer (CPO) of Syapse, Michelle Kemling. Syapse partners with health systems, life science companies, laboratories, and regulators to transform real-world data into insights that can directly impact cancer care.
Syapse Sustains Its Culture with Four Leadership Principles
As a smaller scrappy company that prides itself on its mission and on doing more with less, Syapse has an impressively thoughtful and deep approach to sustaining its culture.
First, Kemling and her company have formed a culture leadership group composed of influencers across the organization. As Kemling set out to redefine the culture, this group helped assess Syapse's current cultural status, determine the direction in which the culture should head, and define key leadership principles. "We have four leadership principles," Kemling remarked. "Communication, operational excellence, relationships, and expectations." The company deeply explores the leadership principles each quarter. Each quarter, the cultural leadership group presents[.1]  on one leadership principle at the all-hands meeting and puts new, relevant initiatives in place.
For example, this quarter, Syapse is focusing on the "relationships" principle. Being a remote company, it's especially important to get intentional about fostering connections.
The cultural leadership group launches initiatives around relationships. "One such initiative is the introduction of baseball cards featured in Slack," Kemling said. "You can put a fun picture on the front that represents who you are as an individual. For instance, I had one of myself wearing my Leading at Syapse baseball cap with my yellow lab, Sasha. On the back are stats that include details like your hobbies, your superpower, a fun fact about yourself, and if you had to name your own baseball team, what it would be." The baseball card activity is not only fun but also helps employees discover commonalities with colleagues and foster connections. Additionally, the cultural leadership team organizes a day of service, a gratitude day, a spirit week, and various other events throughout the quarter to emphasize the importance of relationships.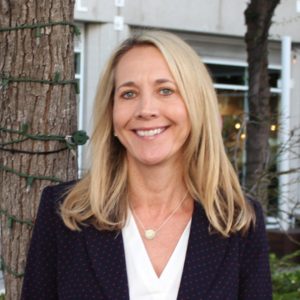 Decoding Culture at Syapse: Three Essential Strategies
To measure employee engagement, Kemling offered three main strategies that she employs.
Q&A with upvotes – Using a question and answer (Q&A) tool, Syapse allows employees to submit questions and upvote or downvote them. Using this tool, Kemling and her team will be able to determine which questions rise to the top as the most important. Then, they can address those questions during live all-hands meetings.
CEO meetings – The chief executive officer (CEO) conducts skip-level meetings across all departments in the company. Kemling said, "I've been attending these meetings. We discuss whatever's on someone's mind. Employees ask questions, and we ask questions. The meetings are free-flowing and provides fantastic insights."
Taking action on survey feedback and openly answering tough questions – When it comes to formal surveys, Kemling noted, "The key is to measure how you're doing and then follow through on the feedback you receive. If you don't follow through, gathering that feedback is meaningless." She added, "Our track record of taking action on feedback and answering tough questions in an open environment encourages further feedback."
Three Cultural Initiatives to Foster Culture at Syapse
For Syapse's size, the number of highly original cultural initiatives is incredible. Kemling took the time to break down the following three initiatives, which help foster and sustain company culture:
Innovation Staycation – The Innovation Staycation offers an opportunity to sit back, relax, and innovate without obstacles. "We offer a week off for employees to spend time learning, crafting, and innovating on whatever topic, project, or idea they're passionate about. Then, they present their experience back to their team, so everyone knows what they focused on and can benefit from it."
Neighborhoods – When Syapse transitioned from being primarily in the office to being fully remote, the company launched a program that ensures all employees are part of the neighborhood where they live. "We have a budget for and encourage in-person or remote connections based on proximity," Kemling said. "We have a Slack channel by neighborhood where groups can communicate, support each other, and just connect. It gives the opportunity for informal leadership across those regions."
Recharge Days – "One or two Fridays each month, we give everyone the same day off. The idea is that it's easier to recharge if everyone is off," Kemling highlighted.
Syapse Develops Culture by Developing Its Leaders
If you were to look at the leadership development initiatives in place at Syapse, you might think that it is a mid-sized to large company. Remarkably, Syapse has these initiatives in place as a company with just 115 employees.
Syapse has the results to show for it. "We recently conducted our pulse engagement survey, and our managers achieved the highest scores across all parameters," Kemling noted. To support leader development, Kemling and her team use a blend of training, experiential learning, and exposure to real-world situations. Here are five examples:
"Leading at Syapse" program. Spread across several months, this program comprises a mix of assignments, readings, videos, and practical experiences, culminating in a graduation where participants receive a custom baseball cap.
Coaching. Using an on-demand coaching platform, Syapse offers coaching to its leaders.
Mentoring. Kemling and her team established a mentoring program to ensure that managers can connect with leaders across the company.
Informal leadership opportunities. "Through programs such as our 'Culture of Leadership' group, volunteers spearhead initiatives that offer opportunities for informal leadership.
Syapse Neighborhoods. In this program, employees can take on leadership roles within their region.