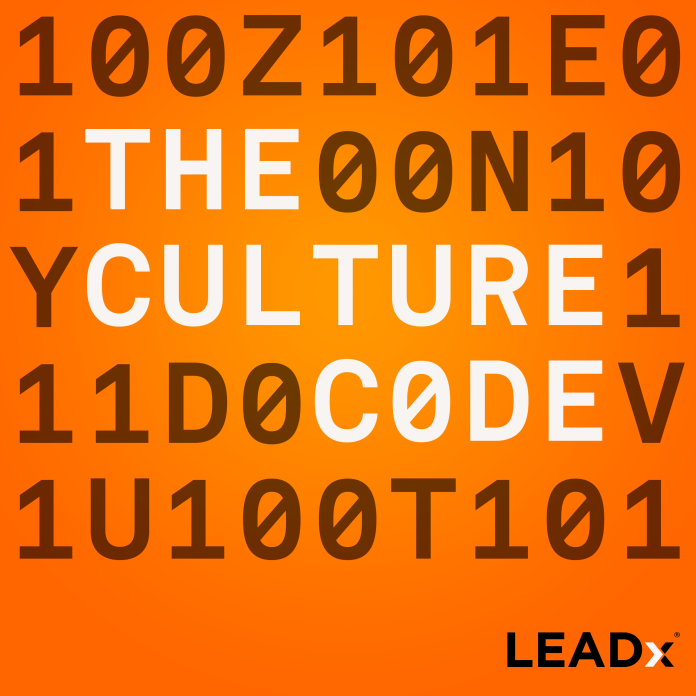 The CEO of Netflix Reed Hastings wrote: "In all creative roles, the best is easily ten times better than average. The best publicity expert can dream up a stunt that attracts millions more customers than the average one."
To capitalize on this idea at the company level, you have to grow what Hastings refers to as your "talent density." Talent density is the collective amount of talent held by your employees.
Aside from hiring for density, you can also enable and activate it for existing employees. To learn more about activating talent density and company culture in general, I met with the Chief People Officer of Zapier, Brandon Sammut. Over the next year, Sammut's number one priority is to grow Zapier's talent density.
Zapier is a 12-year-old, 800-employee company that has always been remote. Its mission is to make automation work for everyone.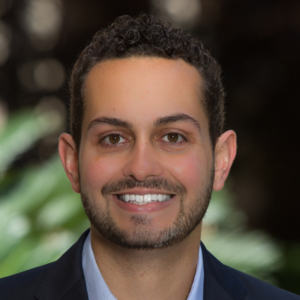 Sammut's Focus for the Next Year: Growing Zapier's "Talent Density"
Sammut's top focus over the next year is what he refers to as "growing talent density." "Talent density means that every single person in the company has an unusually specific and impactful role as well as the context and tools that they need to succeed at a high level," he elaborated. "It's a concept that sounds simple in words, but it's a rare and special thing to pull off."
For example, Zapier has started to focus on training employees on how to put artificial intelligence (AI) to work for them. "Long after their time at Zapier, we want folks to say that Zapier is the place where they did the best work of their life. In part, because Zapier helped them understand not only how to make AI work in their daily job but also how to become super marketable in their careers."
Zapier Aligns Its Culture via an Intensive Onboarding Program
One of the best strategies to impact culture and make it thrive is to begin at the hiring stage.
Zapier uses this exact approach: "For well over 90% of the folks that join us, Zapier is their first all-remote company," Sammut remarked. "This is where default transparency comes in. As a candidate, you want a lot of context. What is it like to work at a place like Zapier? It's not the perfect match for every person. And that's okay for everyone involved."
When it comes to onboarding, Zapier has a particularly rigorous onboarding experience to help prepare new hires for the fully remote culture. This experience begins with two intensive weeks of onboarding around working norms and follows with just-in-time learning for six months. "We use Zapier to automate just-in-time onboarding," Sammut said. "That way, folks are getting the information they need when it's timely rather than all at once."
Four Key Ways That Sammut Measures Engagement
What was particularly impressive about Sammut's approach to engagement was his team's effort to "strive to do the common things uncommonly well." Here are four key ways Sammut and his team measure engagement uncommonly well:  
They draft useful survey items. Summat and his team conduct two engagement surveys each year that cover roughly 30 topics. As they develop the survey items, they ask two filter questions: 1) What are we going to do with the answer? 2) Are we going to prioritize it? If the team answers yes to both questions and the item is related to talent priorities or company priorities, they typically add it.
They aren't afraid to change the questions. Summat said, "One thing I've learned is that while changing the questions can lose the ability to track trends, it's more important to ask the questions most relevant to understanding the business and tuning the culture."
They obtain manager effectiveness data. They also ask questions about how managers are interacting with their teams. They then use manager effectiveness data to tailor development opportunities and address any issues.
They talk with people. "Matching a structured tool with a listening tour can be highly effective," Sammut stated. "Surveys are great, but they're no substitute for being in daily and weekly conversations with the people to whom you're accountable. I meet with two or three of my teammates from all over the world every week using Zapier automation."
Three Strategies Zapier Uses to Develop Leaders
Since research correlates 70% of employee engagement to management, the way a company develops its leaders can be incredibly telling of its culture.
Here are three key strategies behind Zapier's approach to leadership development:
Find leaders who want to lead people. "We've given some real thought to why people develop an attraction to leading people," Sammut remarked. "When we listen and talk with folks, we hear helpful hints like, 'Hey, I think coaching and developing people gives me a ton of energy.' That's a signal that a management track might be a good fit." 
Show aspiring leaders the best and worst of leadership. Zapier puts aspiring leaders through a realistic manager experience to help them understand leadership. "We include examples of things about their jobs that managers tell us aren't fun as well as things that experienced managers deeply appreciate," said Sammut.
Provide growth opportunities for individual contributors (so it doesn't feel like leadership is the only way to grow). Summat said, "We effectively offer many of the same opportunities to individual contributors as we offer to managers. For example, we provide coaching to everyone in the company. Everyone at Zapier can get a peer coach. We also have an entire program designed to train folks to become peer coaches." And Zapier extends one-on-one coaching to everyone too. "At more senior levels in the organization, we have an external coaching program with professionally certified coaches. Importantly, this program is available to everyone at that level and above, even individual contributors."
Sammut's Advice for Chief People Officers: Say "I Don't Know"
Sammut has simple advice for someone stepping into a chief people officer role. "No one expects you to know it all," he said. "One of the most confidence-inspiring things you can say is, 'I don't know yet, but here's when and how we're going to figure it out.'" Sammut went on to describe how he was pulled into his first chief people officer role earlier in his career than he had expected. "When you have those crucible moments, you may feel like you have to know everything, but you really don't. Be transparent about the difference between the things you do know and the things you don't know."
Sammut's Book Recommendation for HR Professionals: Atomic Habits
All of the chief people officers I have interviewed are voracious readers and learners. Asked what book he would recommend for HR professionals to read, Sammut recommended "Atomic Habits" by James Clear. "I would choose Atomic Habits because of how powerful and pragmatic his paradigm is. I think a lot of us experience anxiety at work. The concept of atomic habits breaks anxiety down into small, tangible actions. It's a powerful tool to help you shed perfectionism and procrastination."