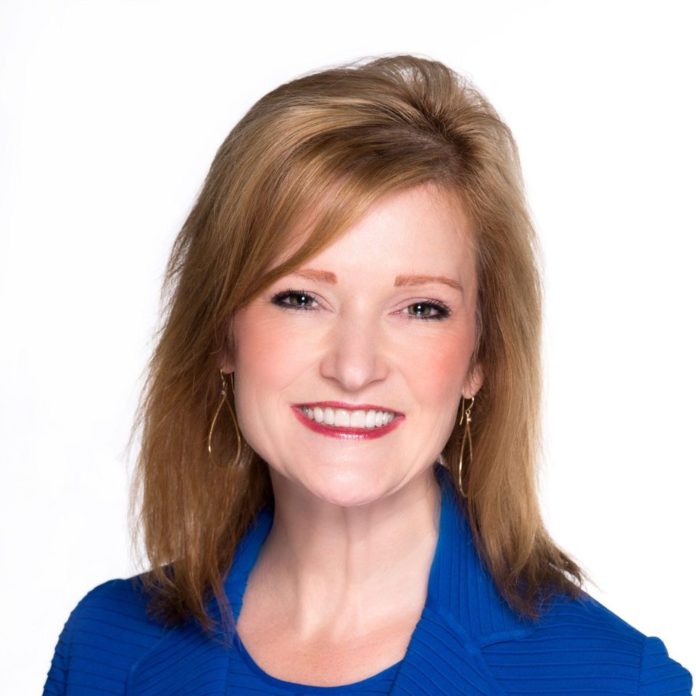 What's more important: growing your business quickly or right?
Part of an entrepreneur's job is to set ambitious goals. But when does a goal become more about profit, and less about increasing quality? Navigating the choppy waters of starting your own business can feel impossible. So how can you guide your business into a successful, and high-value franchise?
Shelly Sun is the CEO and founder of BrightStar Group and BrightStar Care, a home care and medical staffing company. She built it into a $400 million a year company in just 10 years, while also balancing work and family. She's been named Entrepreneur of the Year, and starred in an episode of Undercover Boss.
I recently interviewed Sun on the LEADx Leadership Podcast, where she discussed stretch goals, her keys to successful business growth, and the future of BrightStar. (The interview below has been lightly edited for space and clarity.)
Kevin Kruse: How important has goal-setting been for you, and how important is it in the organization?
Sun: I think it's an absolute must for any business. I think that the balance is, what's the amount of stretch that is going to move the business forward. As entrepreneurs we always think we can do everything, so making sure that it's realistic while still a stretch, I think, is always my greatest challenge. Setting specific goals is really important, so the team can get on the same page about what the most important things are that the business, and individuals, need to accomplish.
The only way to hold people accountable and to help them develop, is if people know exactly what is expected of them, and it can't be subjective, it has to be objective. Hopefully, compensation programs are aligned with that.
Then, if I'm an entrepreneur, and I'm stretching the organization to be as good or better than any of my competitors—which I want to do so we continue moving forward and capturing market share—it can often be demotivating if you don't feel like they can accomplish it.
I think the difficulty with stretch goals is when compensation is aligned to the stretch goals, and decoupling those and making it fair. That's been how we've tried to solve for the employee morale issues, while not giving up on our opportunity to continue to grow.
Kruse: What are the secrets behind the incredible run you've had so far?
Sun: For me, I think the reason for our success, a couple of reasons:
One, I think it's because we were willing to have a company-owned location, grow it to a second and third to make sure we could replicate the model, and the success we had had in the first, a second or third time to make sure everything was well documented before we started franchising.
The second is the selection of franchisees. For us it was never just about how quick could we grow, we wanted to grow with the right people that could do right by the families, and in the marketplace that they're taking care of. I think that's really key to some of our success.
Then the third is really looking at, as a brand, what are the competitive advantages that we need to have for our franchisees to grow and our families to receive absolutely the best care.
Some of those have been very large investments, and very strategic investments to do the full continuum of care. Most companies in our industry only do non-medical. We do non-medical and medical.
Then to make sure that I can sleep well at night knowing that my franchisees are living up to a very high standard when they're 1,000 miles away from me. That means committing our brand to having all of our locations have an outside third party accreditation through The Joint Commission.
That was a big undertaking. Hundreds of thousands of dollars because we funded all of the programs and protocols in the beginning stages, and took our first few franchisees through a certification initially. We're the only private-pay home care company who requires joint commission. Cleveland Clinic has it, Mayo has it, and BrightStar has it. I think it was a willingness to invest, to have clear competitive advantages, and be willing to say we're not going to grow as quickly, but we're going to grow the right way with the highest standards possible.
Kruse: When it comes to BrightStar, what are you most excited about?
Sun: I think we're starting to get into new lines of business. We've started a pilot of a senior living and memory care community. We've recognized that some families might not be safe still in their home, particularly if there's a dementia issue that develops, and wanting to be a part of that family's journey, as they need to progress from home to an assisted living setting.
We're opening our own assisted living community so that those families can progress with us. I think that's really exciting. We're also starting to look at international expansion. Then continuing to look at how technology might impact our industry, as it will so many others, with artificial intelligence, and remote monitoring capabilities.
I think people thrive being in the home, so I think we're trying to embrace technology, look at market expansions, and geographic expansions for the business.
Then, on a personal front, I've been honored to serve as chair for the International Franchise Association this year. Franchising is very near and dear to my heart. I didn't envision, when I first started BrightStar Care, being able to expand it to the level I have. Franchising has enabled me to do that.
Many of your followers have that same opportunity, where they've got a great business, and they can't imagine having the capital to expand it coast to coast. Franchising can be a great way to do that. That's what really has formed so much of my success that I wanted to give back to an industry that's given me so much.
__
BrightStar Care is a franchise that is deeply linked to our values as a society. It is because of this that this organization's success has been linked to quality care and higher standards. Growing your business quickly is never as important as making sure it grows the right way.