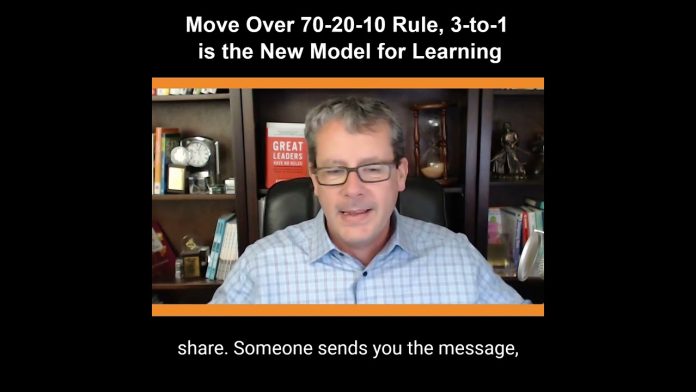 In today's episode, we dive deep into the 70-20-10 learning model – a 40-year-old framework embraced by corporate learning and development professionals. But is this model truly serving our needs? While it suggests 70% of knowledge should come from on-the-job experiences, 20% from peer interactions, and 10% from formal education, the reality paints a different picture. With reports indicating that on-the-job learning isn't emphasized or tracked, and that most budgets heavily favor formal education, we're left with a significant "knowing-doing" gap in the industry.
But fear not, there's a fresh perspective on the horizon: the 3-to-1 learning model. This approach is all about actionable learning – for every formal learning event, it introduces three on-the-job application exercises. Want to understand its power and simplicity? Join us as we break down its components, compare it to the 70-20-10, and discuss the shift from mere knowledge transfer to real behavior change.
Whether you're an L&D professional or someone passionate about effective learning methodologies, this episode is for you. Tune in and let's reimagine the future of corporate learning together!