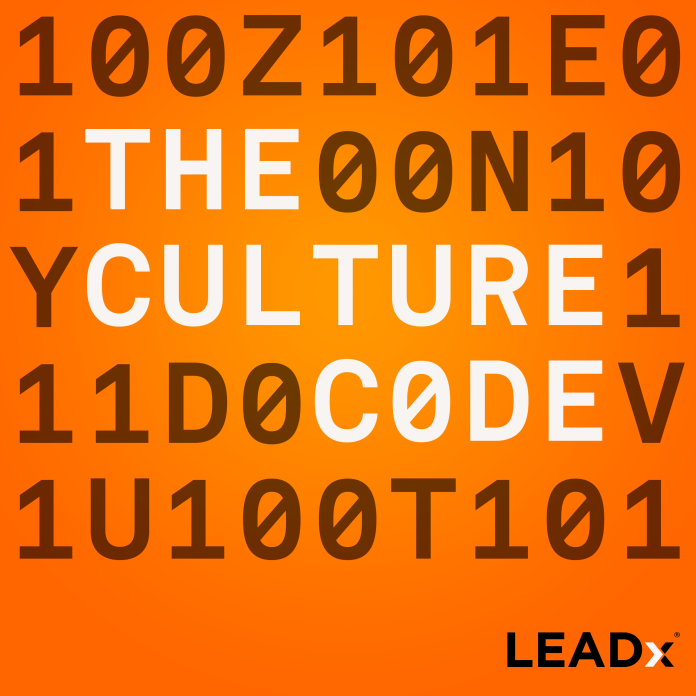 According to a McKinsey article titled "What's Missing in Leadership Development?" 90% of CEOs don't believe their people development efforts have a clear business impact. More often than not, the reason is that learning professionals aren't using, measuring, or communicating data in a useful way.
One of the simplest and most effective examples of data-informed people development that I've seen recently is at HackerOne, where they follow a simple, data-informed process:
Measure engagement.
Determine the largest leverage point (pain point in this case).
Train for that leverage point.
Remeasure (+14 improvement).
To learn more about HackerOne and their overall approach to company culture, I met with Chief People Officer (CPO) of HackerOne, Dawn Mitchell.
HackerOne is a scale-up with approximately 400 employees. The company's mission is to make the Internet a safer place. To do so, HackerOne employs ethical hackers to pinpoint the most critical security flaws across an organization's attack surface.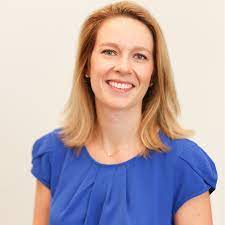 Defaulting to Disclosure at HackerOne
At HackerOne, company values are something that's lived and breathed, not just a poster on the wall. "It's been so refreshing over eighteen months to work at a company that lives their values," Mitchell said. "It's not lip service. It shows up in how we hire and how we conduct our performance management."
Perhaps one of HackerOne's most unique and important values that Mitchell highlighted is "default to disclosure." "We truly default to disclosure across the board. It doesn't mean that you have to know the answer to everything, but you have to be present and willing to collaborate in a really open way," Mitchell said.
Solving for Low Trust in Senior Leadership with Team One Training
The best training programs are data-informed. Mitchell offered an excellent example. When she joined as CPO, the employee engagement survey results indicated that trust in executive leadership was particularly low. To address this problem and get an early win, Mitchell and her team collectively decided to move forward with a training named Team One. The root of this training is a book titled "The Advantage" by Patrick Lencioni. "It's all about team health, organizational health, building clarity around your mission, and then over-communicating," Mitchell emphasized. During Mitchell's second year with HackerOne, that factor increased by 14 points. "For senior leaders," Mitchell said, "I like to joke that they're really chief reminding officers. You can't say it once. You have to say it about 15 times and then 15 different ways."
Three Initiatives that Foster Culture at HackerOne
To foster HackerOne's culture of innovation, the company leverages a few notable cultural initiatives:
 Annual Hack Week: During Hack Week, employees set their regular work aside and focus on what they think will most move the needle.
Digital-first workplace: "I believe that the digital-first workplace, the push for asynchronous work, and trusting employees to prioritize enables them to produce their best work. They understand that it's about output, not just showing your face or being present for the sake of it. It's about being present and making an impact," Mitchell highlighted.
Donut Pairing: This feature in Slack randomly pairs employees so that they get to know each other. HackerOne is unique because most of their executive team participates.
HackerOne Develops Culture by Developing Its Leaders
Because research correlates 70% of employee engagement to management, the way a company develops its leaders can be incredibly telling of its culture.
At HackerOne, the approach to leadership development is refreshingly practical. Mitchell remarked, "I think human resources (HR) is best delivered through people leaders, not through HR. Our role is to prop them up to be that person. My focus within leadership development over the past 18 months was to establish a relationship with employees, from the people team to our leaders, and give those leaders resources." Specifically, HackerOne employed two main strategies:
Monthly Leadership, Engagement, Alignment, and Development (LEAD) meetings: Every month, Mitchell's team brings all people leaders together for a LEAD meeting. We cover "just-in-time" topics.
 Collapsing HR business partners and learning and development (L&D) into one role. "What I found with the HR Business Partner role at a company of our size is that most of the requests end up being L&D-oriented. So, we combined those two disciplines to create a team of talent strategy partners that perform both traditional HR business partner work and L&D." This approach is especially effective for L&D work because the HR business partners have real-time context from leaders to apply. Recently, they launched an immersive leadership program.
Mitchell's Advice for CPOs: Build Your Network to Avoid Isolation
Mitchell pointed out that often the role of CPO can be isolating. "You carry the emotions of people and big decisions. The role of CPO can be isolating because at times you're carrying information that you're not sharing with the CEO or the rest of the executive team," she pointed out. To combat this feeling of isolation, Mitchell recommended building out your network. "Build your network. If this is a role that you want, you need to have a network of peers outside of your organization."