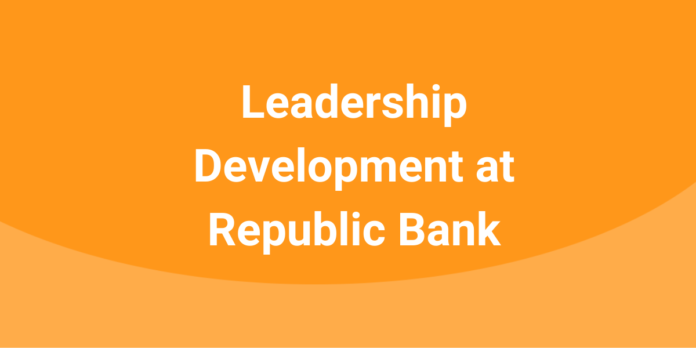 This year I've been on a quest to answer the question, What does best in class leadership development look like in the banking industry?
I found one answer at Republic First Bank. Known to its customers as Republic Bank, it operates in the greater Philadelphia area with branches opening soon in New York City. This successful and a bit unusual bank has the mission to create "FANS" and talks about "killing stupid bank rules" in their annual report. They also call their branches "stores" to better reflect the retail buying experience they strive to offer.
Republic Bank also stands out from its peers by the sizable resources they invest in leadership development. Currently, with 25 locations, $2.8 billion in assets, and approximately 550 employees, they are a relatively small bank. Yet their management training program would rival those of their largest competitors.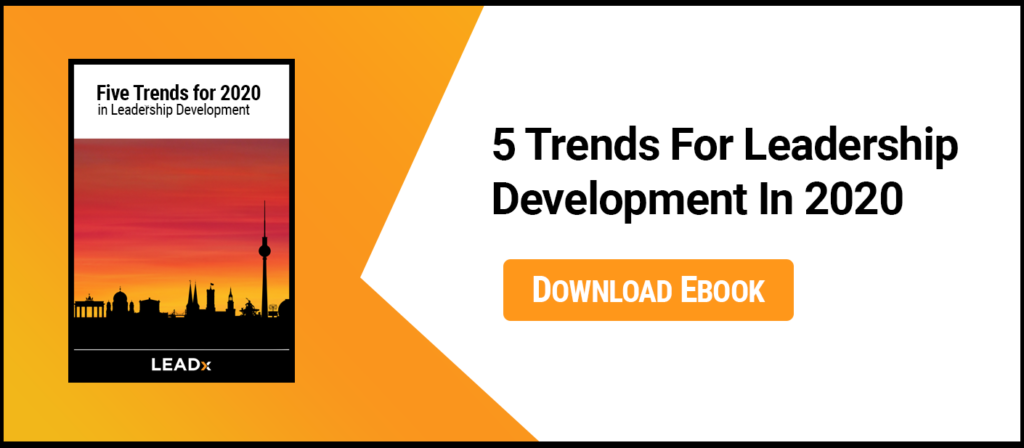 I spoke with Senior VP of Human Resources, Janine Zangrilli, who explained why they place so much value on leadership.
We haven't always been strong on leadership development, but we evolved because we saw how valuable and meaningful it was going to be to the bank overall. To me, it was about the consistency of experience from the employee and from department to department or from store to store. Some people are more naturally inclined to be strong leaders, or potentially we've hired people who've already been through some kind of leadership program and they adopted some good habits. They already understood employee engagement, culture, and how those things support and enhance our brand and make us a more successful organization. But others saw management in a more narrow box. That became a big aha moment for us that while they might be good bankers, we also have to make them good people leaders.
The most robust management training programs have offerings for all three tiers of leaders: front-line managers, second-line leaders, and senior executives. A typical "menu" for development and support consists of seven items and Republic Bank covers most of them. 
Personality assessment:

Leadership begins with self-awareness. Managers at Republic Bank complete a DISC-type assessment.

Management fundamentals:

In a program called "Visionary Leadership", managers complete five days of training, spread over time, with each topic including pre and post-work. Some of the topics include: talent selection and interviewing skills, giving performance feedback, delegation, presentation skills, and coaching (i.e., ask don't tell) will soon be added. 

Employee engagement training:

Managers need to know what engagement is, and how their day-to-day behaviors drive it higher or lower. Republic Bank offers engagement-related training in it's "Visionary Leadership" workshop. The bank also participates in numerous best place to work competitions for outside measurement and validation of its strong culture.

Book library (book summaries)

: There is a saying, "leaders are readers" which more accurately suggests that effective leaders have a high growth mindset. And books (or book summaries) continue to be an efficient and affordable way to learn the nuances of leadership. At Republic Bank, they use a traditional physical book library system. They purchase popular titles and top executives routinely donate books to the library, where any employee can borrow what they're interested in.

On-demand Learning (i.e., digital)

: A Conference Board survey of almost 30,000 managers indicates the some of the top things they want from training is for it to be on-demand, ongoing, and mobile. Most small to midsize companies fail to offer this. Republic Bank has a lightweight Learning Management System in place for training administration, and will soon be adding online ethics training. Zangrilli explained they've been evaluating various online catalog offerings but have been intentionally slow to adopt. This is very wise indeed. Our own recent survey indicates that a mere 5% of licensed users ever access the online catalogs in any given month (ie, 95% of paid-for licenses are wasted). Modern workers want digital learning that is easily accessible on their mobile devices; not archaic e-learning that they can't find or that requires a dozen different links to access. 

Mentorship program

: Among the most valued offerings at Republic Bank is the Red Key Development Program, a 12-18 month program that includes for each participant mentoring from a senior bank leader and exposure to other areas of the bank. Zangrilli explained, "It includes back-office meet and greets, so they get a chance to meet departmental peers who they're going to be working with and time with senior leaders so they're hearing that message of culture and people engagement and expectations at a multitude of levels."

Executive coaching

: For the most senior leaders, a best practice is to offer some sort of executive coaching–the ultimate in a personalized growth experience. This is an area Zangrilli is excited to pursue in the future as she's seen strong results from the sales and presentation coaches they've worked with in the past.
Although the current leadership development offerings are already best-in-class, Zangrilli is still looking to the future. "Once people obtain that management and leadership role, we don't want the learning and the development to end, so that's phase two Visionary Leadership. What do we do to support people who have been in a leadership role for a while, and how do we continue that development process for them and looking at the best opportunity."
Gallup® research shows that 70% of the variance in employee engagement is related to the manager. It is no surprise then that Republic Bank has been named to Philadelphia Business Journal's "Best Workplaces" three years in a row, and in 2018 was ranked an impressive #11 on The Philadelphia Inquirer list of "Top Workplaces". Great banks are comprised of great leaders, who drive great culture and service.