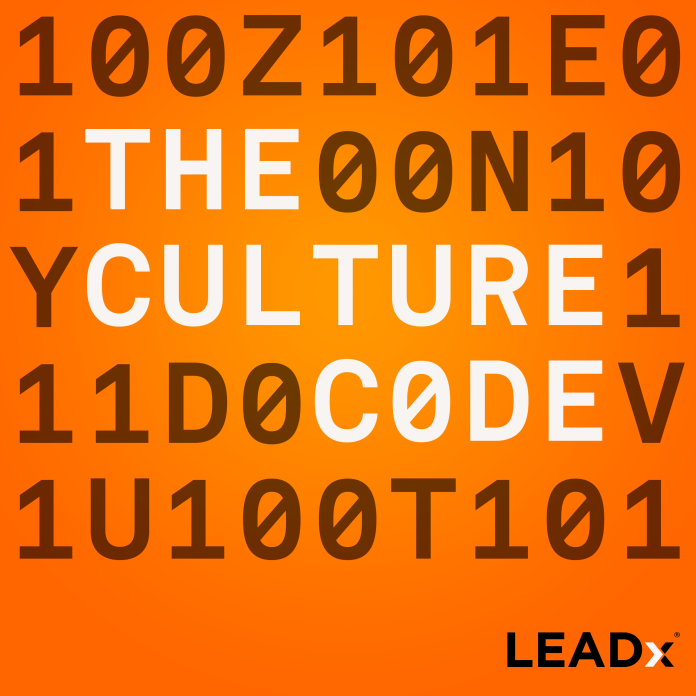 How do you create a culture that revolves around speed at a company with 7,000 employees across more than 40 countries?
To learn, I met with Vivian Welsh, the chief people officer (CPO) of Veeva Systems. Veeva Systems is a high-growth software company that primarily supports BioPharma companies in their mission to improve health and extend human life. Veeva provides software, data, and services that help expedite processes, such as delivering medicine to patients more efficiently.
This interview has been edited for clarity and concision. 
Veeva Culture Revolves around "Doing the Right Thing, Customer Success, Employee Success, and Speed"
Kevin Kruse: How would you describe your company culture in just a few words? 
Vivian Welsh: Our vision and values align with our culture at Veeva. Our vision is that we are focused on building the industry cloud for life sciences. And our values revolve around doing the right thing, customer success, employee success, and speed. Having these common values that we all agree with and live each day helps shape the company's culture.
Leadership Development Drives Engagement at Veeva
Kruse: 70% of engagement is correlated to the manager, and front-line managers account for more employees than any other leadership group. What are some of the ways you develop your first-line managers?
Welsh: When a person first becomes a manager via promotion or transfer, they go through Veeva Manager Boot Camp to learn about our philosophies, our practices, and the ways we engage with employees. We keep it simple, but there are certain things that we make sure they understand and practice to be effective managers.
We also have our managers' communities of practice, where managers can learn from each other and learn by doing. It's a cross-functional cohort. They meet on Zoom, either impromptu or scheduled, to ask for guidance and learn from each other. The idea is that you don't always have to learn from your manager. You can learn from other leaders. You can learn from your peers, and you can learn by observing folks with more experience. We want to make sure to enable and support that type of learning.
Keeping Tabs on Engagement: A Check-In Process that Creates Authentic and Honest Dialogue
Kruse: How do you solicit employee feedback about the culture and their engagement?
Welsh: We have a unique check-in process. It's an open, simple, and authentic conversation between employees and managers. The employee discusses their engagement, and then they elaborate on that. The employee sets their engagement level, and then the manager sets the employee's performance. It's a two-way conversation where the employee gets to talk about how it's going for them at Veeva, in their role, and with their job requirements. They also talk about strengths and growth areas.
Kruse: Is this an annual performance review or something different?
Welsh: We evolved from an annual performance review. We used to hold yearly reviews that were more formal analyses of accomplishments where a rating was assigned to the employee. We moved away from that annual performance review to a twice-a-year check-in process. The check-in process has helped create more honest, authentic dialogue and better communication between the employee and the manager.
The One Skill Welsh Wants to See Employees Exhibit: Slowing Down Their Thinking
Kruse: What skill or behavior do you wish your employees exhibited?
Welsh: Because one of our core values is speed, we're always accomplishing a lot in a short period of time. It's just as important to stop and slow down to think. We need to all learn to engage in some slower, more systematic thinking to see a different perspective or approach things a little differently.
Welsh's Top Book Recommendation for HR Professionals: The Ideal Team Player
Kruse: What book would you recommend that your colleagues read?
Welsh: The Ideal Team Player by Patrick Lencioni. That's a great book to remember to stay humble, share credit, and share the team's success. At Veeva, we like to hire folks who are nice, hardworking, and fast learners. We must earn the position we're in every day when we show up to work. This book serves as a good reminder to stay humble.
Rapid Growth at Veeva: From 7k to 10k Employees by 2025
Kruse: What excites you the most about your company right now? 
Welsh: We've come quite a long way in 15 years, but there's still so much room to grow. We have many more applications and innovations to bring to the market. We're 7,000 people now, and we're hoping to be 10,000 by 2025.