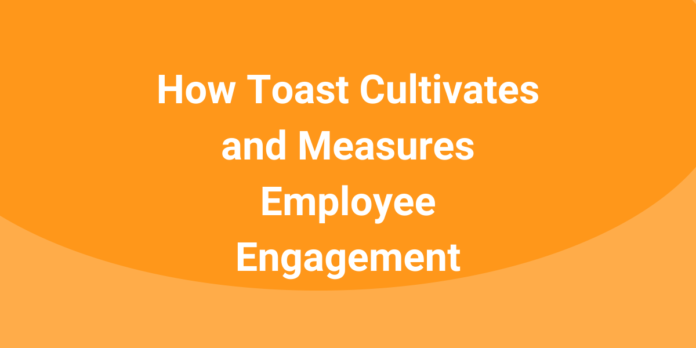 If you've placed an online takeout order lately, there's a good chance you used Toast Inc.'s technology to do it. Toast powers successful restaurants of all sizes with a platform that combines restaurant front-of-house, back-of-house, and guest-facing technology with a diverse marketplace of third-party applications. And with the restaurant industry being one of the hardest hit by the pandemic, there has never been a greater need for what Toast has to offer.
Launched in 2013, Toast has grown from 100 to more than 2,000 employees, or "Toasters," in less than ten years. With employees all over the US and even a handful abroad, Toast's intentionality in cultivating culture and creating great leaders earned it a spot on Fortune's 2020 list of Best Places to Work in Technology. Overseeing Toast's leadership development efforts is Keami Lewis, Vice President of People, Organization Development, and Diversity, Equity, and Inclusion.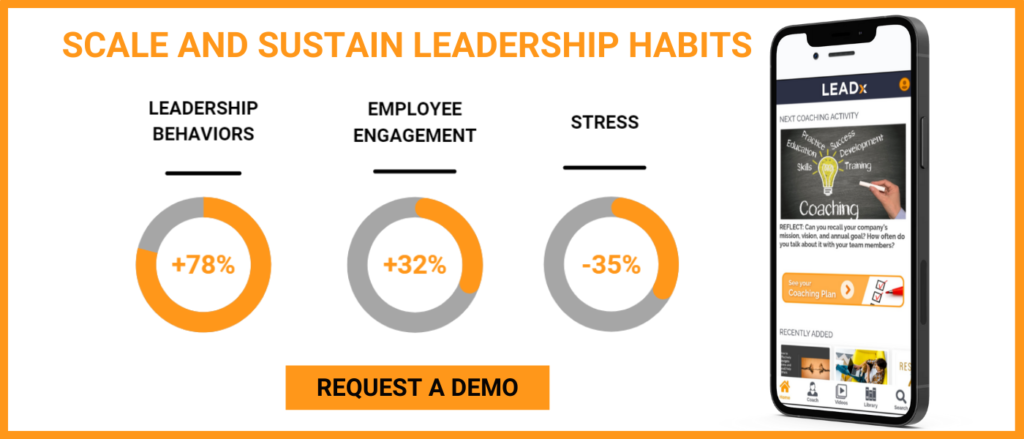 "2020 was a year like no other, both in the restaurant industry as well as for us as an organization," said Lewis. "But that's when I really saw our culture come to life. Our sole focus was taking care of our communities, inside and outside of Toast. We did everything we could to make sure our customers could stay in business and that our employees were taken care of."
How Toast Cultivates and Measures Employee Engagement
Culture and engagement are ambiguous concepts at a lot of companies, but not at Toast.
"We don't really approach engagement and culture as something to solve for, but something we should always be working on," Lewis explained. "And this is because we know that engagement is a complex reflection of how a person feels about their role, about the organization, about the culture. So, we're constantly retooling so that we can measure our success based on the criteria that our Toasters tell us matter most."
Toast approaches engagement through an ongoing cycle of feedback and action. The company deploys anonymous surveys on a quarterly basis and as well critical moments throughout the employee journey, including onboarding and promotions, and even high-impact world events like the pandemic.
When the pandemic sent everyone home in March 2020, Toast launched weekly webinars to support employees who had never worked remotely before. "Rally for Restaurants", a grassroots movement Toast started to encourage people to order takeout amidst mandatory dining room shutdowns, launched in tandem to support Toast's customer base.
"Our key engagement drivers tend to change as the needs change, but one of the things we know for sure is that our employees are at their best when they feel a real sense of belonging at Toast," said Lewis. "So, one of our main focuses is creating an environment of belonging where everybody can bring their whole self to work. And that means looking after all of our Toast communities, both internally and externally. And we can't do that externally unless we're looking after our people internally."
Developing and Enabling 'Butter' Leaders
Enabling Toast's 350 people managers is a top company priority. Toast's signature program, Manager Development Program (MDP), is offered to Toasters entering people management positions for the first time. The 4-week program includes a blend of learning modalities—including e-learning modules, live workshops, videos, and peer-to-peer learning—that focus on the manager's role in the employee experience. After attending a live, instructor-led module each week, MDP participants have weekly discussions with their cohort peers where they'll process ideas, work on their project, and practice skills based on the scenarios that we provide. Each cohort is also assigned a senior Toast leader to guide the new managers through the process and act as a mentor-coach.
Toast's newest program, "Becoming a Butter Manager," launched in Fall 2020 as a bi-weekly, sixty-to-ninety-minute webinar series that covers leadership enablement topics like performance reviews and the compensation cycle, as well as pertinent company updates to help Toast's people leaders stay informed, connected and confident. Most recently, Lewis used the "Butter Manager" series as part of her strategy to introduce and educate managers on Toast's Five Leadership Competencies, which include:
Builds and Develops High Performing Teams
Communicates, Influences and Collaborates Effectively
Demonstrates Critical Thinking and Sound Decision Making
Drives Action, Innovation and Scalable Results
Navigates Ambiguity and Complexity
In addition, Toast has started offering monthly clinics that serve as a deep dive into each leadership competency. "Becoming a Butter Manager" has been so successful that Toast launched a similar, monthly webinar series for employees, aptly known as "The Jam."
"In 'Butter Manager' and 'The Jam,' we really embraced real-time learning, flexibility and agility in getting the information into the hands of Toasters when they need it," said Lewis.
For emerging leaders, Toast offers many opportunities to explore and develop leadership skills including job shadowing, mentorship, and Toast's new DEI rotation program. The rotation program allows an employee to take on a project and desired outcome as defined by a need that aligns with something the Toaster is already passionate about. Once the business case for a project and outcome is accepted, the employee is allowed to work solely on delivering those outcomes for a period of six months or more.
The first participant in Toast's DEI Rotation Program, Ani Boyo, Program Manager R&D Engineering, initiated efforts to enter into a strategic partnership with CommonWealth Kitchen, a nonprofit food business incubator in Boston, as the technology partner supporting Toast's Restaurant Resiliency Initiative. The program is aimed at providing business and technical support to hard-hit BIPOC-owned restaurants in Massachusetts.
"The beauty of the Rotation Program is it aligns perfectly with our values and our philosophy of enabling employees to pursue their passions while delivering meaningful solutions for our customers," said Lewis. "This program completely embodies that."
Lewis' advice for leadership development that drives engagement and culture includes:
Develop a deep understanding of your organization's culture and business model.
Align messages and frameworks to reflect real-life examples.
Build in multiple modalities for learning, connection, and application.
Measure outcomes over time.