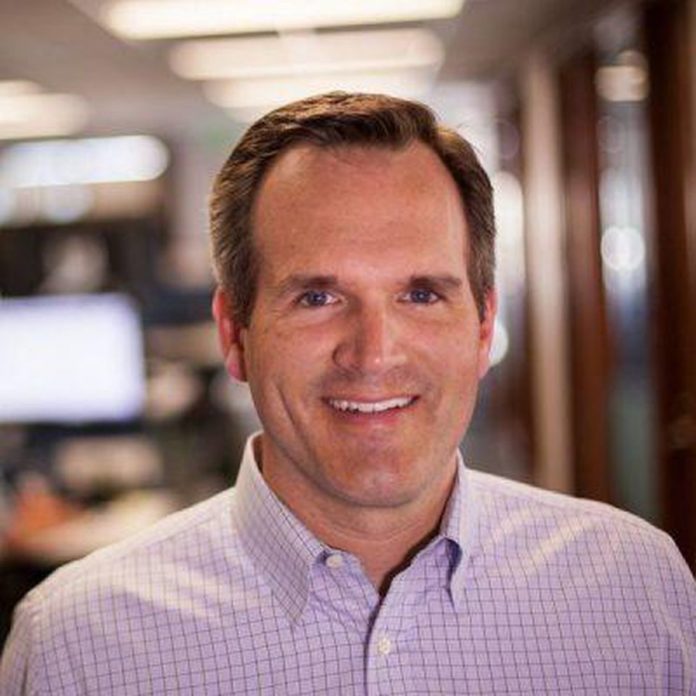 What are the keys to creating a durable, engaging work culture?
A company's success lies, in large part, in its work culture. Employees that feel listened to will always feel more invested in company goals. From startups to multi-million dollar corporations, what steps should organizations take in order to finally get that award-winning culture?
Mark Mader is the CEO of Smartsheet, a work management software company doing $100 million in revenue. The company was recently valued at over $800 million in their last round of venture capital. Smartsheet was also named the best place to work in the state of Washington.
I recently interviewed Mader for the LEADx Leadership Show, where he discussed the keys to creating an amazing work culture, his best advice for new managers, and Smartsheet's latest ventures. (The interview below has been lightly edited for space and clarity.)
Kevin Kruse: What are some of the secrets to creating a great working environment?
Mark Mader: The thing that I highlight most in my new employee orientations, is making sure that the team members—regardless of title, age, gender, what have you—everybody's voice has an opportunity to be heard. And that's easy to say, but it's really flipping hard to live that. It's really hard. We enable people to provide feedback anonymously—my Head of People Operations and I have been using our product for that. We are always listening. And if somebody has the courage to speak up, and it's somebody with whom you have an interaction once every three quarters, you better receive that well and treat that like gold.
I get pretty passionate about that when I describe it, I see so many people solving the most incredibly complex things in the world, and then the basics of civility, responsiveness, acknowledgment, and support, they screw it up. It's like, "Holy smokes, do the basics." They're hard, though. It's not free. So, that is my very passionate plea towards engagement, support, and openness.
Also, I think a lot of young people coming in the workforce believe that the best idea wins. It's actually not the case. It's the best idea that is most effectively presented, that people care about and support, that even get the chance to be executed. So, observe, ideate, research, recommend and execute. With those, alongside values, you create an unbelievably strong, durable culture. And I would not want to compete against a company that has that.
Kruse: What leadership advice would you give to a first-time manager?
Mader: I would say you have to really coach yourself to be a continuous learner and listener. Oftentimes people associate leadership with setting a direction and having all the answers. That's actually not the case. The best leaders that I respect, that have really helped teach me, have been those who are insanely curious.
They realize that anybody on the team, whether it's their second day or their tenth year, they have a Ph.D. or they're a recent grad, everybody has a piece of knowledge to contribute. I think that is something that young leaders often forget.
Kruse: When it comes to Smartsheet, what are you most excited about?
Mader: I think the reach and the impact. I'm so grateful for being able to serve tens of thousands of businesses globally. And one of the things that we've been able to do over the last couple of years is to continue to innovate at a fairly torrid pace. And that is why we started the company, it was all about how do we help people better track, manage, and report on the information that they manage day-to-day? And it was through observing that people had for so many years used basic productivity tools like Excel and Word to track their work.
When I think about what we satisfied initially, by enabling people to just track this work and share it, and now helping them get into this realm of automation, and as a non-developer myself, I have a tremendous passion for empowering people who are not necessarily technically skilled. So, my passion in upcoming years, continuing to increase the value that technology brings to everyday business users, their leaders, and not being gated by, "Hey, can we get that dev? Hey, can we get that?" Because whenever you add that, you introduce cost, latency, and scarcity. And that scarcity thing is not actually improving, it's worsening.
So, I'm very excited about what we're doing in the automation space. We had an exciting acquisition that we announced in January on the ML/AI front, and it's merging the very practical capture, track, plan, report, with automation and the ability to have insights from that information. I am bullish on the potential of technology to ignite hundreds of millions of people who otherwise have been sort of hand-to-mouth with using basic tools.
__
Mader's approach to work culture requires having an open mind and great listening skills. Knowing your values as a company is important, but living them truthfully is often the most challenging. Bring some of Smartsheet's philosophy to the table to create your own award-winning culture.