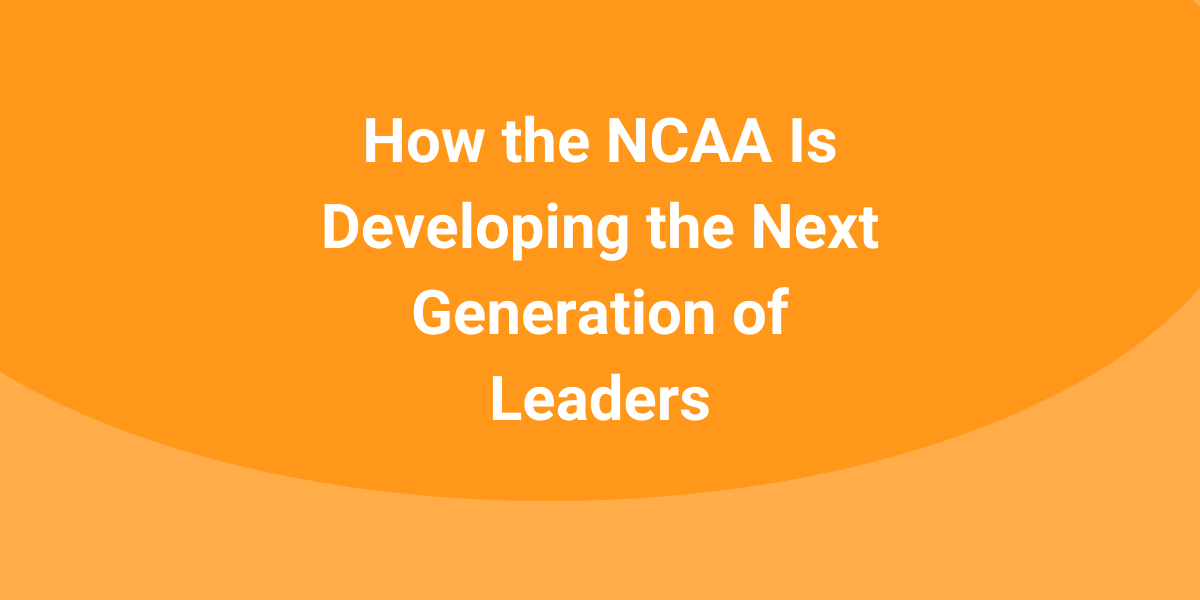 College sports fans are certainly familiar with the "NCAA" brand, but most are unfamiliar with what this organization does. The National Collegiate Athletic Association (NCAA) is a member-led organization of 1,100 schools, dedicated to the wellbeing and lifelong success of over 500,000 college athletes. The Association is comprised of member committees that develop rules and policies for each of the three divisions, which regulate everything from recruiting to academics to championships.
Less known is the fact that the NCAA makes a sizeable investment in the growth and career development of student-athletes, coaches, and administrators, too. Under the guidance of director Deidre "DeeDee" Merritt and her team at the national office, NCAA leadership development provides education and training to foster the growth of the next generation of leaders, and to assist with the transition to life after college sports.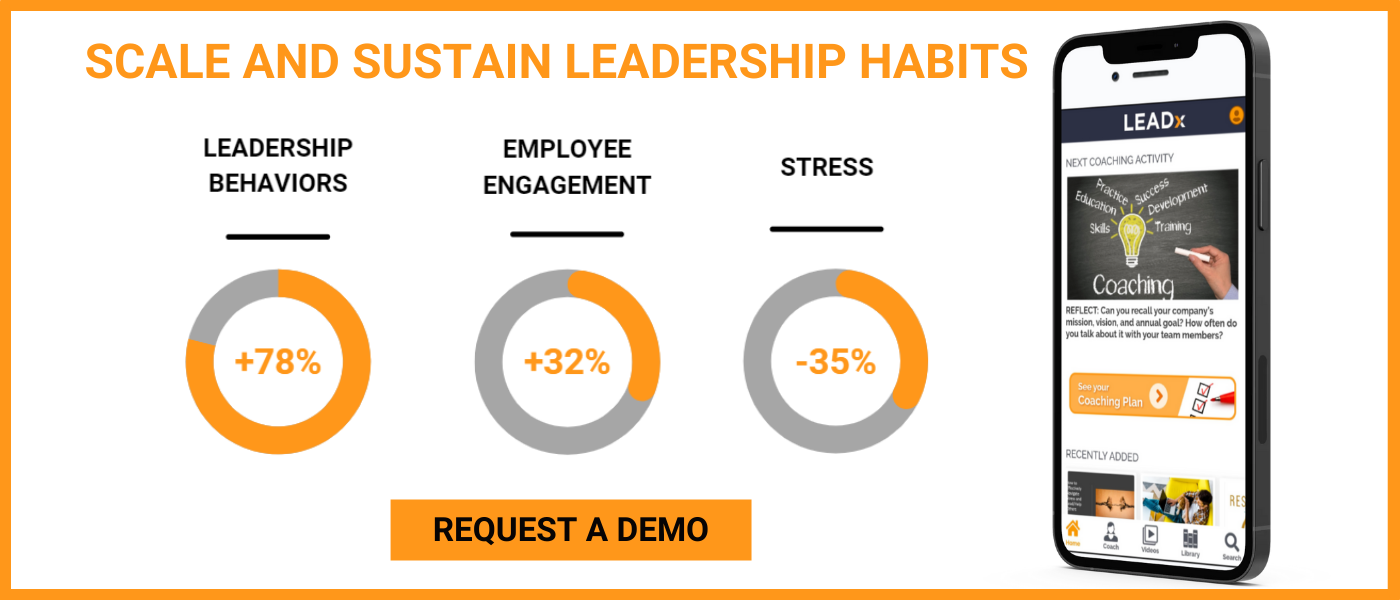 I recently had a chance to ask Merritt about her team's approach to leadership development.
This interview has been edited for clarity and space.
Kevin Kruse: In your role, are you developing internal NCAA staff or people in the Association?
DeeDee Merritt: Our main focus is serving our student-athletes. Our development of student-athletes is accomplished two ways – first through programs and services that have a direct touch, and second through the education and enrichment of those that support them – coaches and administrators.  All of our work is done under the mindset and expertise that focuses on diversity, equity, and inclusion so that our student-athletes can see themselves in those who coach, teach, and lead them. That vision is really important because not only is there a tremendous benefit to have diverse leaders in athletics, but it helps those student-athletes who have an interest in working in college athletics, to be able to visualize a path forward.
Kruse: What's an example of a program that a student-athlete might participate in?
Merritt: Our NCAA Career Sports Forum is an educational opportunity that we offer to junior and senior-level student-athletes who have expressed an interest in finding out what a career looks like in the college athletics landscape. We bring them in for about two and a half days and give them the opportunity to learn more about themselves and explore different career paths within the college athletics landscape. For the internal learning, we provide them with a DISC assessment and Strengths Finders, because we really believe in teaching and helping people grow from the inside out, to learn more about themselves, and how to work well with others.
Another offering is our Student-Athlete Leadership Forum. This is the largest program in our catalog. Student-athletes who compete at the college level have most likely been participating in sports for years. This activity usually leads to the natural development of leadership skills. What we do is bring them in and provide them with additional education in the leadership space. We help them utilize their leadership skills in positive ways with their team, their athletic department, their campus, and even, thinking forward, with the communities where they live and work once they finish their academic and athletic career.
Kruse: Can anyone take your leadership courses?
Merritt: The majority of our programs in the administrator, coach, and student-athlete area are application-based. In order to ensure fairness, we utilize selection committees, and those committees are made up of individuals from the membership who are usually alums of our programs.
Kruse: What do you do for your more senior leaders?
Merritt: The Pathway Program is one of our senior-level athletics administrator programs designed to assist those who are at the ready to become directors of athletics or a conference commissioner. The Pathway Program is a year-long learning journey. Our participants have the opportunity to work as a small cohort across all three divisions, and really take a deep dive into leadership – the mindset, decisions, and actions needed to be successful at that level.
As with all of our programs, we start inward, having some great conversations and learning about leadership. We may ask pertinent questions such as 'What is your leadership philosophy?' As we start to move outward with our focuses, we learn about some of the key topics that are facing our industry and the administrators today. But we also talk about some of those key leadership pieces that are going to be important, not only for these individuals to be able to land vacant positions when their number is called but to also be able to create cultures of excellence.
The way that we're able to do that is through the work, collaboration, and community of learning that we have with our program consultants. Our consultants for the Pathway Program represent each division and are current sitting directors of athletics. I can't think of a better group of people to lead others who want to be in their seats.
Kruse: What is the cadence of the Pathway Program?
Merritt: Pathway is now a true hybrid program. We meet monthly for two and a half hours and focus on a set curriculum topic each session. At the end of June, we had our first week-long meeting virtually where we were able to have some really in-depth conversations and some learning that really set the tone for our year ahead. One of the subjects is message articulation. We take our participants through some pretty rigorous message articulation exercises so that they have the opportunity to prepare to win the interview, to be able to talk about themselves and their leadership vision, to be able to craft that impactful story about themselves, all in a way that leaves those who hear it compelled to want to hear more.
Kruse: How do you measure the effectiveness of your programs?
Merritt: Number one, through surveys. We are really big on gathering feedback to make sure the program was relevant, that it was applicable to our learners, that they feel as though they can take what they've learned and be able to apply it moving forward.
The other way that we measure success, and this is in particular in our administrator and coach space, is through advancement. Our programs are designed to foster that sense of self-efficacy. To be able to know that "I got this and I know what I need to know to be able to make an impact at a higher level." So participant tracking is really important.
For example, our Dr. Charles Whitcomb Leadership Institute Program, a program for mid-level ethnic minority administrators, of which I am a proud alum, our last cohort had 75% advancement. Seventy-five percent of that cohort has advanced, either via promotion or a new position.
I think the last piece that I would add is testimonials. Our learners from across the country will reach out and offer to send in a testimonial, create a short video, write a note, about the impact of leadership development on their lives. I'm one of them. I know that if I had not participated in the Dr. Charles Whitcomb Leadership Institute, I would not be where I am today.
Kruse: Any final words of wisdom?
Merritt: We all have a role to play, and so, for me, it's about just encouraging people to find that role, no matter what it might be, whether at the athletics director level or another role in the industry, or how unique the role may be. Find what makes you happy, because if it makes you happy, it's effortless doing it. If you can marry your passions with making a living, then a job stops being a job and it becomes a joy.