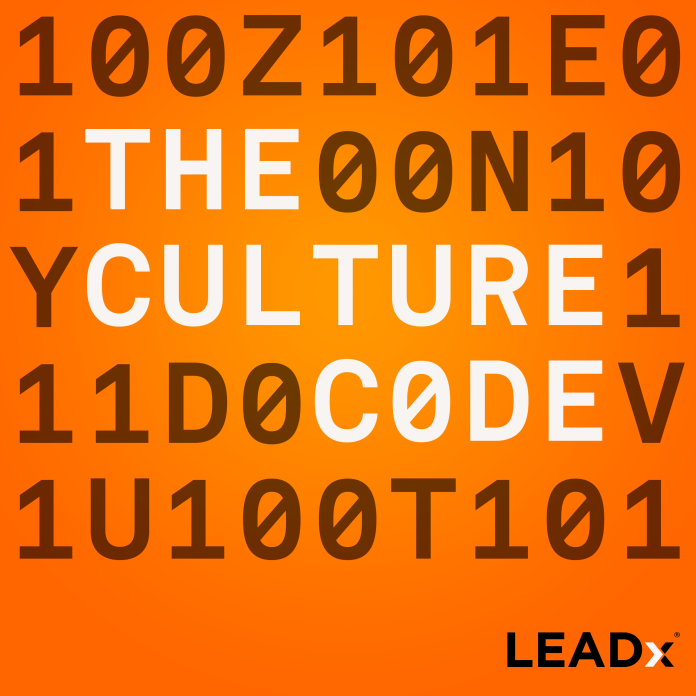 The small but mighty Quizlet provides engaging AI-powered study tools for over 60 million students, teachers, and everyday users each month. Quizlet's culture (like its product) thrives because it is deeply entrenched in a passion for learning.
To understand how Quizlet fosters and sustains its culture of learning, I interviewed the chief people officer, Stephanie Douglass.
Quizlet helps people practice and master whatever they're learning. The global platform supports everyone, from students in school to adults studying for contractor's exams, real estate exams, master's degrees, and more. At just 250 employees, Quizlet has grown so rapidly that it has over 300 million users, including two out of every three high school students and one of every two college students in the United States.
This interview has been edited for clarity and concision.
Quizlet Operates with a Culture of Learning, Respect, and Recognition
Kevin Kruse: How would you describe your company culture in just a few words?
Stephanie Douglass: We're about learning. The people who work at Quizlet are passionate about learning, about students, and about supporting each other. We also have a very kind culture. The kindness I see on our teams is just unusual.
Kruse: What does your culture look like in action?
Douglass: I've been at Quizlet for a year and a half. What struck me when I first started was how our all-hands meetings went. The work of all different teams gets celebrated—the IT teams are celebrated just like the product teams. And there's a lot of shout-outs, recognition, and interaction. Another thing that struck me about these all-hands meetings is that people raise their hands, in-person and virtual. They give a lot of space for people to talk. And when you look at building a culture of inclusivity, that's critical. I am also struck every day by how often I hear people saying things like, "I can't wait to learn from you." All of this is embedded in the culture.
Leadership Development Is Built Based on Real, On-the-Job Challenges
Kruse: What are some of the ways you develop your leaders, especially your first-line leaders?
Douglass: We have monthly meetings with our leadership—queue leads, directors, and above. We start with priorities and things that are important to our leaders. Then we break into focus groups to work on team building and personal development. This gives our leaders a safe space to work through and share issues and concerns—and do so while not in front of their teams. We also have a series of learning paths where managers can learn about all facets of managing and leadership—including DEI, which we embed into their learning as managers.
Decoding the Employee Experience at Quizlet: Formal Surveys and an Informal Slack Channel
Kruse: How do you solicit feedback from employees on the culture and their engagement?
Douglass: We do a full engagement survey twice yearly to get a sense of how people feel about their teams and the organization. We also do follow-up focus groups to delve into what's important to people. In addition to the formal surveys and focus groups, we have monthly all-hands meetings, a weekly space for questions, and a Slack channel where people can dump any questions or concerns.
Kruse: Are there any particular cultural initiatives or results you're most proud of?
Douglass: We have a strong foundation in the DEI space, especially in our hiring and promotion practices. And I'm most proud of how we've continued to build on that foundation. We've added ongoing DEI education, with courses focusing on recognizing bias, creating inclusive environments, and managing people with different work and learning styles. And people get daily microlearning around diversity, equity, and inclusion.
Three Books Douglass Recommends for HR Professionals
Kruse: What books would you recommend that your colleagues read?
Douglass: For HR professionals, I would recommend
Cassandra Speaks by Elizabeth Lesser to learn about women as storytellers
Brown Is the New White by Steve Phillips to learn about the changing demographics in our world
Educated by Tara Westover to learn about someone who didn't grow up in a "traditional family" and ended up at the top of academia
The One Skill Douglass Wants to See More of at Quizlet: "Bragging"
Kruse: What skill or behavior do you wish your employees exhibited?
Douglass: We have a very beautiful and humble culture. I would tell my teams to brag a little more. They're doing good, important, meaningful work, so they need to get out there and share a bit more.
What Excites Douglass Most about the Future of Quizlet
Kruse: What excites you the most about your company right now?
Douglass: We're in this drastically changing and exciting time in education, and we're right in the middle of it with students and teachers. I'm excited about the amazing AI tools we are developing that will continue to democratize access to education.