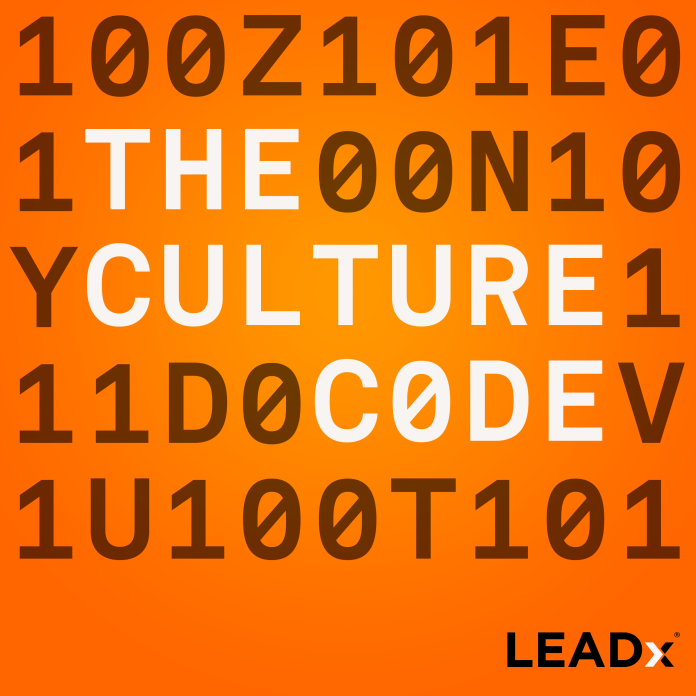 How does a company like Dropbox sustain a thriving culture with a fully remote workforce?
I recently had the opportunity to interview Dropbox's Chief People Officer (CPO), Melanie Rosenwasser, to find out.
Dropbox is a cloud storage, file sync, and file share company. With a mission "to design a more enlightened way of working," it has over 700 million customers who keep their most important files on the platform. In fact, many customers run their entire business on Dropbox. Its headquarters are in San Francisco, with 2,500 employees globally.
This interview has been edited for clarity and concision.
Dropbox's Culture in Three Phrases: 'Tech-Led, Human-Centric, and Work-Life Harmony'
Kevin Kruse: How would you describe Dropbox's culture in a few words?
Melanie Rosenwasser: Technology-led, human-centric, and work-life harmony.
Kruse: Can you elaborate a bit on what you mean by "tech-led"?
Rosenwasser: Drew Houston, who's our founder, is an engineer first and a technologist at heart. He's amongst our most prolific and sophisticated coders, and he often demos his stuff to the company. It's incredibly inspiring, not only to our tech community but to all employees.
Another way we facilitate a tech-led culture is through what we call "Dropbox Hack Week," which we conduct every summer. This is where we encourage employees to pause their day job and imagine what the future might look like for our customers, our business, and our own work lives. One of our more popular products, "Capture," was actually developed out of Hack Week in response to the rise in distributed work. It's a visual communication tool that helps team members share their work and ideas asynchronously using videos and screenshots.
Dropbox Develops Its Culture by Developing Its First-Line Leaders
Kruse: Since 70% of engagement is correlated to the manager, how do you develop your first-line leaders?
Rosenwasser: Manager capability is incredibly important, especially in a virtual context. Managers need the skills to communicate goals, build relationships, and create psychological safety in a remote world. We've always made manager training a top priority in our virtual-first approach, and we've refined our programming and talent processes to best support and invest in our managers.
Kruse: Can you provide a couple of examples?
Rosenwasser: We have High Impact Leadership Training, which focuses on scaling up results-driven and people-oriented leaders. These training sessions are structured to reinforce our values and company behaviors.
We also offer tiered leadership experiences to support different levels of managers. If you're a first-time manager, the needs and skills look a little different than if you're more seasoned. Our offerings are differentiated based on where you are on your leadership journey. We also have accelerator programs for top talent, including in-person intensive cohort-based learning, peer coaching pods, and external executive coaching.
Dropbox Has a 'Chief People Officer in Residence' Program to Foster Future Leaders
Kruse: Are there any particular cultural initiatives you're most proud of?
Rosenwasser: I recently implemented the Chief People Officer in Residence program. A number of my former leadership team members have actually gone on to become chief people officers themselves. While losing top talent is hard, I'm proud that Dropbox has been a part of their journey. So I wanted to create a more formal program that harnesses the HR leadership experience here to leverage future leadership opportunities, whether internal or external.
Kruse: What does this program look like, and why did you create it?
Rosenwasser: It's a nomination-based 18-month rotational development program. We have assignments across different organizations and the People Team, like HR business partners, executive recruiting, compensation, and other aspects of HR. The program highlights include job shadowing, board mentorship, and executive education. This year's participant is being sponsored to attend the Modern Chief Human Resources Officer (CHRO) program at Cornell.
The notion behind this program is to widen the aperture around developing talent. So much talent development is about keeping people in your organization for as long as possible. I do believe that part of this program is about retention, but another part is to prepare them for their next amazing role externally.
The One Skill Rosenwasser Values Most at Dropbox: Design Thinking
Kruse: What skill or behavior do you wish your employees exhibited?
Rosenwasser: Design thinking: designing with the end user in mind. Of course, our product managers, designers, and engineers possess this skill, but we have less mastery of this in other areas. In HR, for example, we facilitate a large volume of employee-related or employee-experience programs. We recently mapped out some user journeys. One stat I'll share is that in one quarter alone, our managers received almost 240 Slack or email messages from the company, and 42% were from the HR team. We need to ask, "Why?" More is not necessarily better, and we need to be designing for impact, not volume. So we have a significant push this year and the next to level up our design thinking and remove friction from the employee experience.
The Book Rosenwasser Recommends to CPOs: Dancing with Disruption
Kruse: What book would you recommend to those in people development?
Rosenwasser: Dancing with Disruption explores the idea of embracing uncertainty and even hardship with a learning mindset. It's brought to life through these incredible personal stories. The book also includes a number of exercises and frameworks to help put this into practice.
How Dropbox Built (and Now Sustains) a Thriving Virtual-First Culture
Kruse: Dropbox hasn't moved to a hybrid model or mandated a return to the office. Could you tell us more about the philosophy behind this decision and how you've managed to maintain a thriving culture while being virtual-first?
Rosenwasser: We launched the virtual-first model in October 2020. Remote work is the primary experience for our employees. However, we still come together as teams for planned in-person collaboration and connection at least four times per year for events such as offsites, strategy sessions, and planning meetings. We intentionally don't believe in mandating specific office days. The reason for this is to avoid creating two distinct employee experiences that could impact factors like performance and promotion over time. The core principle of virtual-first is to maintain a level playing field.
Kruse: How do you support virtual work for your employees?
Rosenwasser: We have some unique strategies to support this model. For instance, we facilitate what we call "core collaboration hours." These are four-hour windows for meetings that overlap based on time zones. For example, core collaboration hours on the West Coast are 9 a.m. to 1 p.m., which overlaps with the East Coast's 12 p.m. to 4 p.m. This approach allows for deep work and offers flexibility and agency over how one's time outside of meetings is spent. We refer to these as "nonlinear workdays." This could involve running errands, taking a class, or tending to family needs during breaks. We value personalized rituals that help reset and energize throughout the day, understanding that these look different for everyone.
The inherent flexibility doesn't aim to achieve a perfect 50/50 work-life balance, as it varies greatly depending on individuals. Our focus is on work-life harmony, trusting our employees to facilitate what works best for them.
What Excites Rosenwasser Most about the Future of Dropbox
Kruse: What excites you the most about Dropbox right now?
Rosenwasser: Generative AI is very top of mind for us. What's really exciting is how this technology can improve our working lives. The majority of our time is spent on what we call "work about work," such as searching for content versus actually getting impactful work done. We see a massive opportunity here to leverage AI in a way that helps eliminate this work about work so you can focus.
The application of this is especially relevant to the virtual-first approach. We're effectively a distributed team building for distributed teams, which positions us to bring products and tools to the market that support these new ways of working.