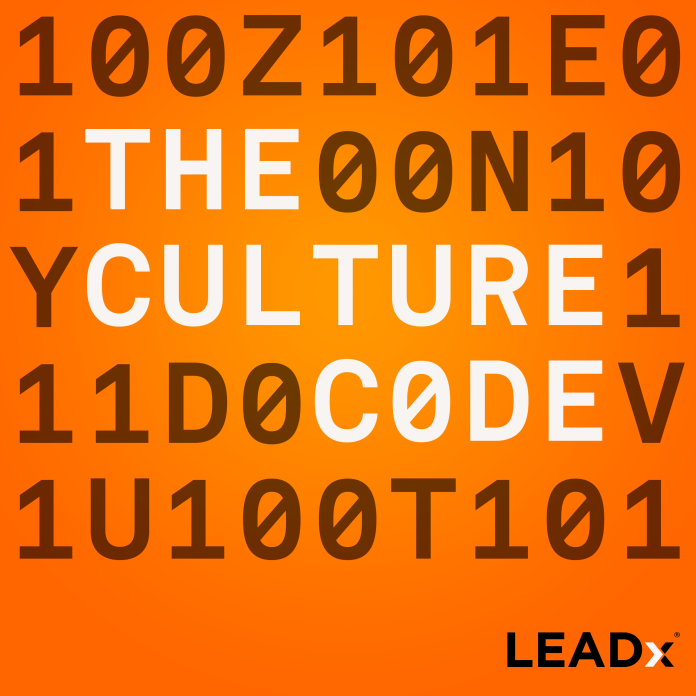 How do you cultivate a high-performance culture among 3,500 employees scattered from Tokyo to Paris and New York?
Criteo's Chief People Officer, Manuela Montagnana, is the person to ask. With 19 offices and a flexible work policy, Montagnana has her work cut out for her. In this interview, she detailed the strategies and principles that drive her team's success in fostering culture at Criteo.
Criteo connects consumers to the products and services that interest them. Consumers receive tailored advertisements as they browse the Internet, either on the open Internet or on a retail site.
This interview has been edited for clarity and concision.
Criteo Culture Is About Three Key Words: Open, Together, and Impactful
Kevin Kruse: In a few words, how would you describe your company culture? 
Manuela Montagnana: We have a clear definition that we developed. In three words, it's open, together, and impactful.
Open: We are strong believers in a diverse and inclusive environment. We want to ensure that our employees are open to all kinds of ideas, backgrounds, and things that make this organization as rich as it is. We have over 92 nationalities.
Together: This is about collaboration to achieve things in a way that makes everybody feel part of the bigger purpose.
Impactful: We want to have an impact. We want to ensure that our people understand that their actions reach others, both internally and externally.
Kruse: How do you foster company culture, especially with many locations worldwide? 
Montagnana: Our flexible work approach is one of the most foundational things in our company culture. We love to bring people together, but we do not mandate in-person.
We ensure that communication flows in a very efficient way. We have monthly all-hands meetings in which our CEO, Megan Clarken, talks to the organization about business updates. People speak about the different projects that are going on. We always include a Q&A session, and we always follow up with written responses so that managers can reinforce key messages in their team meetings. 
Being in this fully flexible approach and not part of the movement to mandate a return to the office makes us unique. We've seen a positive impact from an attraction and retention perspective. It's helped us attract talent, and it's also helped us retain talent. 
First-Line Leaders Drive Engagement at Criteo 
Kruse: Tell me a bit about how you're developing first-line leaders. 
Montagnana: At Criteo, we call it the Future Makers' program. It's about how, as a manager, you cultivate an inclusive, diverse environment to strengthen equity. It includes some day-to-day managerial tasks, one-on-one coaching (for six months), and an internal coaching program called Coach Me. In Coach Me, managers in the organization who have already gone through the process and have more experience share and help the more junior ones.
We also have a new mentoring program that gives first-line leaders a manager toolbox. It includes things like: How do I have a difficult conversation? How do I give feedback? How do I make sure that performance management is happening? That's the toolbox, and then we also give them the "keys to the car" around, "How do I deal with engagement in my team?"
Kruse: The greatest pushback I hear from leaders about training is, "I don't have time for training." What's been your secret sauce to make leaders see that mentoring is a priority?
Montagnana: We hold the senior leaders accountable for developing the more junior ones. It is part of our KPIs and the goal-setting process. If you're a more senior leader, it's your responsibility not only to develop your team but also to give a hand to the evaluation of talent.
Kruse: What have you learned from implementing this mentorship program?
Montagnana: We experience better and more substantial engagement when mentorships are cross-functional. Engagement increases when a finance leader coaches a sales leader or marketing leader, for example. We also have the parallel benefits of cross-collaboration and a better understanding of the challenges of other departments.
Criteo Collects Data on the Employee Experience Continuously and Acts on It 
Kruse: How do you get feedback from team members about culture and their experiences? 
Montagnana: We set up a new listening strategy last year. I wanted to walk away from our annual survey, where we asked a lot of questions. It took us three months to analyze the results and another two months to fill in every team. By the time you reach people, everybody has forgotten what they said six months ago.
So, we are pulsing much more frequently and not always on the same topic. So, for instance, twice a year, we do a well-being check-in where we ask ten questions around things such as: Are you feeling well? Is your workload manageable?  Is your manager demonstrating that he or she cares for your well-being? Do you have the right flexibility in your work approach? We also conducted a manager effectiveness survey, asking people about their managers.
We gather these additional data points so that it's not just once per year. The more frequent data enables us to get back to people. It's not only about asking the question; it's about showing people that we heard them and are feeding back to the organization to act.
Kruse: What kind of participation do you get from these surveys?
Montagnana: We had over 80% participation, which shows that people care. We get over 3,000 comments, so the verbatim responses are critical, as are the focus groups we do as follow-ups.
The Number One Thing Montagnana Wants to Encourage at Criteo: Mental Health 
Kruse: Is there a particular skill or behavior that, if you could wave your magic wand, your team members would do more?
Montagnana: The one thing that I still worry about is mental health and well-being. We have put a lot of things in place, like mental health first aid—people who volunteered to have special training to be an alternative to the manager or their HR person—to help people who struggle with mental health.
We are a very open culture, but I sense that people are still hesitant to speak up and share. I wish that everybody who has that struggle would feel comfortable speaking up. I want to make sure that they understand that they can talk about things happening in their lives outside of business and that we understand that. That's what defines a caring culture: When you accept the employee as a whole, not only as your employee from 9 to 5 but as the human being that comes to work with their unique history and personal struggles.
4 Ideas to Bring to Your Organization 
Montagnana provides a master class in fostering an open, collaborative, and impactful environment. Key takeaways include:
Develop Your First-Line Leaders Deeply: Recognize potential leaders based on their interest in leading people, not just their technical prowess. Invest in robust training programs like the Future Makers program to hone managerial skills and instill the values of diversity and inclusion.
Leverage Cross-Functional Mentors: Encourage senior leaders to mentor individuals from different departments to promote cross-functional understanding and boost engagement.
Collect Continuous Feedback and Act on It: Regularly pulse the organization for feedback on various subjects. Quick targeted surveys can provide timely insights, ensuring that feedback is relevant and actionable.
Prioritize Mental Health: Establish a caring culture where every employee feels valued as a whole individual. Implement mental health initiatives and foster an environment in which employees feel safe to voice their challenges.