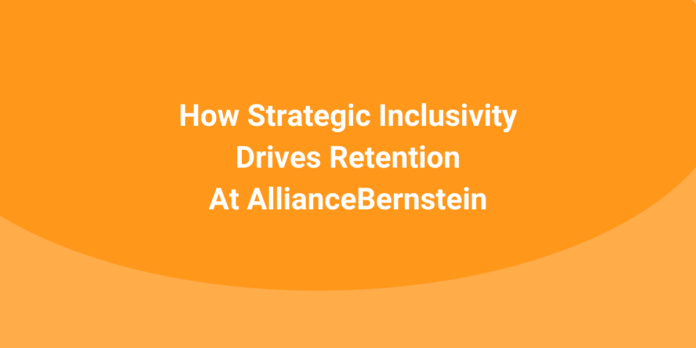 Some problems are daunting, but if solved they generate a huge return. For example, how can you scale inclusive behaviors? How can you combat the Great Resignation? Is it possible diversity initiatives can actually help you to land new clients? AllianceBernstein, more commonly known as "AB," is solving those challenges.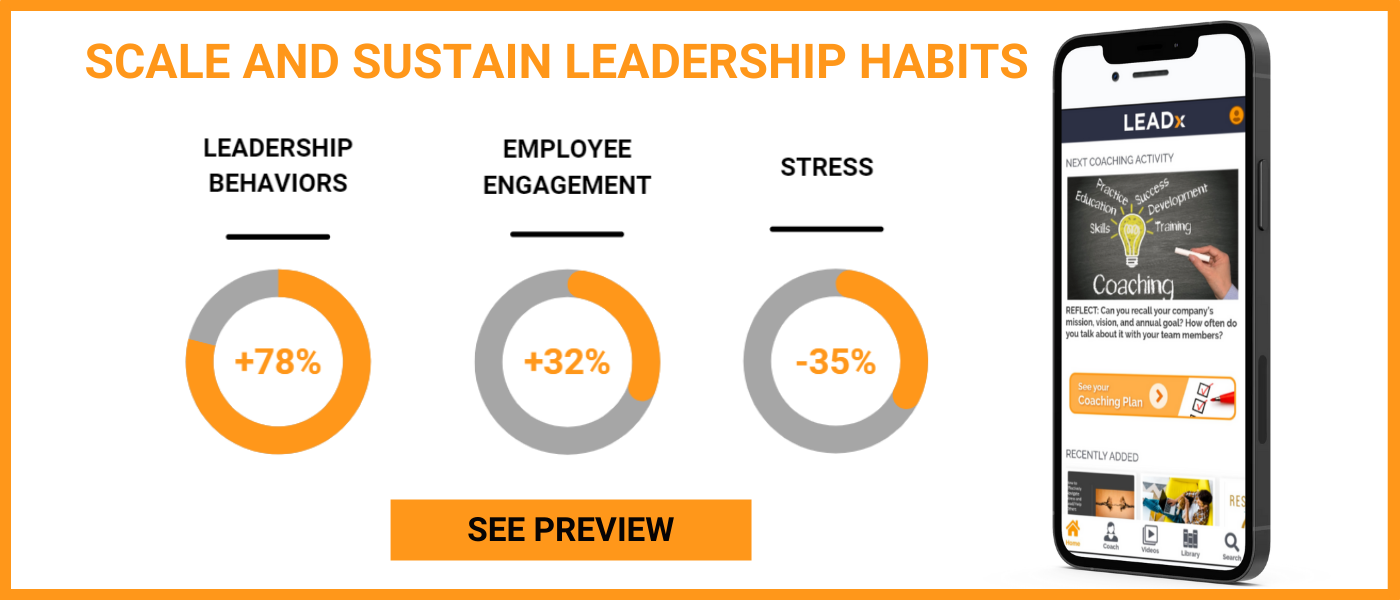 AB is a leading global investment management firm with over $740 billion in assets under management. They offer a wide variety of investment services to everyone from institutional investors to individuals and private wealth clients in 26 different countries. With approximately 4,000 employees, including 900 people managers, spread across 51 locations AB has had to learn how to operationalize its diversity and inclusion strategy at scale.
I recently had the opportunity to speak with Janessa Cox-Irvin, global head of diversity & inclusion, to learn more about how AB is driving a more equitable, inclusive, and diverse environment.
Kevin Kruse: AB has been getting recognition lately for its inclusion efforts and for retaining diverse talent. How have you approached D&I?
Janessa Cox-Irvin: First we try to make sure people understand that diversity and inclusion are not the same things. We tend to conflate those two words often. Diversity is essentially just the presence of difference. Whereas inclusion is a bit harder.  And it's a bit harder to measure because it's the extent to which people feel as though their contributions actually matter. How the heck do we manage that? That is a lot harder to do. It's a lot less tangible.
So, we really try to intentionally ensure that D&I isn't this amorphous concept or initiative that sits on the sidelines. We are very intentional about ensuring that it's baked into all facets of our organization. That's everything from hiring, development, training, benefits offerings, promotions, and our willingness to have open and honest conversations about tough topics. We believe it should be woven into everything that we do. For D&I to be successful, it has to sit on everyone's desk. It's not just the responsibility of those of us with diversity in our title.
Kruse:  You mentioned that there are D&I considerations even when it comes to benefits. Can you give me an example?
Cox-Irvin: Sure. Here's an example that was particularly appreciated by our LGBTQ population… We are regularly reviewing our benefits offerings to one, make sure they're competitive, of course, and two, make sure our people are getting what they need. We noticed that we could have done a better job related as it relates to our surrogacy and adoption offerings, and how our employees can sort of get access to some of those resources. This kind of review regularly happens.
Kruse: Tell me more specifically about D&I training programs.
Cox-Irvin: As I mentioned, we see D&I purely as a strategy, not a program. There are programmatic pieces to it, but a program indicates a beginning and an end D&I strategy work is very much iterative. There's always something new and interesting on the horizon that we need to be prepared to tackle and to take hold of. When we look at it from a strategy perspective, we're looking at it from hiring, we're looking at it from what we call accountability at all levels.
In helping our leaders understand the importance of exhibiting and demonstrating inclusive behaviors, we recognize there's a training component to that. Most of the research we see reveals that most of us live among ourselves. We socialize with ourselves. Doing this kind of work in the workplace matters because most people get their dose of diversity from the workplace. That's where you are usually faced with difference, whether it's difference of experience, difference of culture, difference of language, difference of race or gender, you usually get that dose of diversity in the workplace.
So, we started with inclusive leadership training, three-hour mandatory training for all people managers globally. We did this training in the U.S, we went to APAC, and then we flew over to EMEA and did it there as well. And that touched on everything from traditional unconscious bias, talking about microaggressions, talking to people about how important it is as a manager to be culturally competent, to understand that everyone is not alike, may not have the same lived experience as you, and that may show up in different ways in the workplace.
Kruse: What role do ERGs play at AB?
Cox-Irvin: The third piece of our strategy is around the development of diverse talent and our firm's ERGs and our leadership – these are workplace gems hidden in plain sight. These are folks who have raised their hands to take on an additional job voluntarily. Whether it's our women's ERG, our black ERG, our LGBTQ ERG, our veterans ERG—these are people that have a passion for this and want to make sure that these populations feel seen and heard. They have a programmatic aspect themselves in terms of what they offer to firms. But we realize there's a responsibility at a firm level to invest back into our ERG leaders.
So, every year we partner with Korn Ferry to host an ERG leader training. It's a half-day training for all of our ERG leaders, focused on everything from their strategy, continuing to evolve their strategy, ensuring that their mission statement is still relevant for where we are at this point in our lives and careers, and in the world. We do exercises to help them ensure that the kinds of programming that they're offering are still the kinds of programming that our people need and want. And so that's our way of pouring back into these folks who have raised their hands to take on this incredible volunteer opportunity that really gets at that.
Kruse: Tell me about your Career Catalyst program.
Cox-Irvin: Three years ago, I sat down with the head of talent to review our employee engagement survey results. We noticed that there were certain populations that were scoring a bit lower from an engagement and from a development perspective than we would've wanted. And that was female VPs and VPs of color, namely Black, Asian, and Hispanic. So we said, "Okay, well, we have to wrap our arms around this population. This is a population we want to stay engaged." So, what can we do there?
We designed and launched the Career Catalyst program. It is a unique, six-month coaching program where we pair female VPs and VPs of color with SVP-level coaches. And the intent is really to provide additional career support for that subsection of our employee base. Throughout the six months, there's everything from one-on-one meetings with your coach to presentation skills training, and networking events. And what's interesting and unique about this program is, it is an application-based program. So it's a great way to identify those who are really serious about their career and their career development. And then for the SVPs, it really is a great way for us to engage our senior-most level talent for them to sort of pay it forward.
Kruse: What advice would you give to Chief Diversity Officers or others who are earlier on their D&I journey?
Cox-Irvin First and foremost, use a data-driven approach. It will help you to focus your efforts. It will help you to focus your resources. Most of us are not in a position where we have unlimited resources to tackle this. What story does the data tell you? And start with internal data. And I will be very clear it's not just representation data. I do not believe that representation data is an adequate measure of success. It doesn't tell the whole story. You have to look at attrition, promotion, hiring, look at all of those data sets. Look at your employee engagement survey results over the last few years.
Kruse: When you think about your efforts over the last few years, what are you proud of? What makes you feel like you're making a difference?
Cox-Irvin: Outside of Career Catalyst, which I think has just been a tremendous success for us, I would say, it's the increase in conversations with clients. We've seen a major shift in that over the last two years, I spend about 40% of my time now with clients directly. Over the last 18 months, people have really reassessed what's important to them. People want to join organizations that align with their personal values. Clients are doing something similar. Asset owners' interests have shifted. They now have an expectation that the asset manager, the person managing their money will align with their values. They want to know, what are you doing from a diversity perspective? What is your own diversity makeup? And so that has been, I think, a pleasant surprise that we're having more robust conversations with clients.
Kruse: How are you going to build upon the success you've already had? What comes next?
Cox-Irvin: Increased data transparency, part of that is driven by clients. Data transparency will be key because if you're not proactively sharing that narrative, people tend to form their own opinions on it. And sometimes they're false opinions and you need to then debunk them. So why not get ahead of that and just proactively share your data?