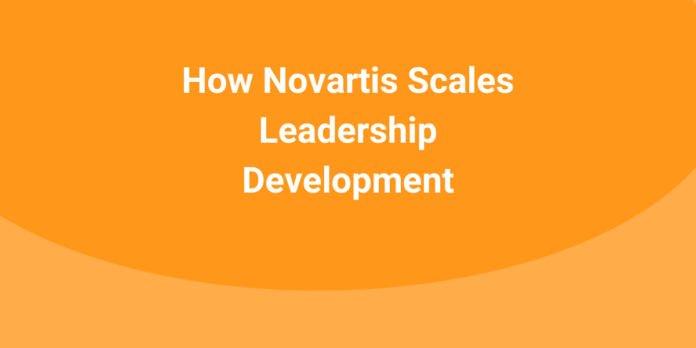 Over the years, I've found that some life sciences companies are ahead of their time when it comes to developing leaders. Novartis, the world's second-largest pharmaceutical company based on prescription drug sales, is one such company. To learn more about how Novartis scales leadership development as a sales powerhouse, I spoke with Alison Pulte, associate director of leadership development for Novartis' U.S.-based first- and second-line sales leaders.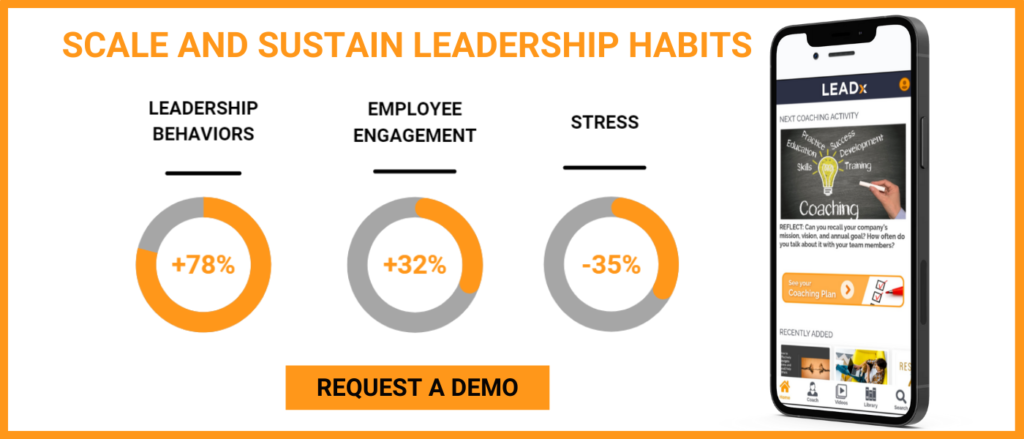 A culture and community-driven approach to leadership development
"We take pride in a culture that we call inspired, unbossed and curious, and bring it into everything we do," said Pulte. "I think this emphasis on curiosity and learning shows up in how we develop leaders and has really empowered us to strive toward Novartis' purpose of improving and extending people's lives."
All new-to-role leaders get a crash course on Novartis' culture during Foundational Leadership Training, a one-week course that sets the stage for all of Novartis' coaching-focused leadership development programs. The very first session focuses on what it means to be an inspired, unbossed, and curious leader, and how the mindset informs the new leader's priorities and how they "show up."
"Strong cultures have to come from the top down and the bottom up," continued Pulte. "We want our leaders to know that we expect them to help drive our culture with their teams." And the final day of Foundational Leadership Training drives home everything Novartis' new-to-role leaders have learned with practice coaching sessions done in a role-play format. Pulte uses a company called Simulations that brings in professional actors to help new leaders practice coaching skills. The key is doing these in small groups so that others can observe their peer's interactions with the actors. In getting to hear someone else coach, the leaders can learn from each other in giving and providing feedback.
"To me, the secret sauce is you get to hear somebody else coaching and take away some key learnings from somebody else's style," said Pulte. "And you're building community."
Other resources used in developing Novartis first-line leaders include DISC, EQ-i, Crucial Conversations, Strategic Thinking Institute, Impact Coaching and Thayer Leadership Group.
Coaching for coaches
Three years ago, Pulte and her colleague, Dale Snyder, wanted to enhance their development program to help leaders "sharpen the saw" on their coaching skills continuously rather than only during their formal classroom training sessions. While conducting their needs assessment with internal stakeholders, the Novartis' senior leaders challenged Pulte and team to put the second-line leaders at the center of the new initiative.
"In wondering if the second-line leaders understood who their best coaches were, we decided we needed to provide a window for them to view their leaders coaching. We set about creating opportunities for our second-line leaders to spend more time as a coach of coaches," said Pulte. "But we didn't want to be prescriptive and say, 'everybody needs to become a better coach in this particular way.'"
So Pulte and team embarked on a research project to determine the skills that defined best-in-class coaches. After deploying internal surveys and interviews as well as benchmarks across the life sciences industry, they came up with 12 key coaching skills that would serve as the foundation for Novartis' Coaching Academy modules:
Constructive Feedback
Questions Effectively
Listens Intently
Jointly Develops Solutions
Celebrates Success
Trust
Demonstrates Commitment
Emotional Intelligence
Accountability
Generations
Individual Development Planning
Conflict Resolution
Each module follows a cadence of learn, reflect, apply, and teach. After reading the material, the leader completes a reflection activity like a brief self-assessment. Then they apply the skill in their coaching during the course of their regular work over the next few weeks. After this practice, the leader role-plays with their director to demonstrate their skill development with the coaching area they have been focused on. Each director has a guide with three different role plays they can use that are customized to the module. The leader also has the option of coming up with their own real-life scenario to work through with the director. The final element involves teaching their peers what they learned.
"We're multiplying the impact of the coaching modules because not everyone is working on the same skills at the same time," said Pulte. "In sharing what you learned, how you applied it, and the growth that occurred as a result, your peers walk away having learned something from your experience."
The modules also include resources for further learning like TED Talks and HBR articles. This way, over time people have to continuously dig deeper in order to share new knowledge with their teams.
"If you're the fourth person who is presenting on listening skills, you'll probably have to do a little more work and spend time with those additional resources so that you're bringing something new to the table," said Pulte. "We've had such a high level of interest, we introduced three additional modules in 2020 with the expansion of our Leadership Development team to include Tyler Kunkel, and we're working on three more for 2021."
The 2020 Coaching Academy modules were very timely with the shift required due to the pandemic this year: Coaching through Change, Inspiring Others and Strength-Based Coaching. One significant change that these helped to enable was setting leaders up for coaching from afar.
Distance coaching vs. virtual coaching
Pulte and team early on focused on defining the concepts of "distance coaching" and "virtual coaching," as two different notions.
According to Pulte, distance coaching highlights the difference in how a leader "shows up" to a coaching conversation over the phone versus an in-person, face-to-face meeting. Virtual coaching focuses on how a leader should coach a rep who is doing sales calls virtually.
"We defined those two things differently, but they're not mutually exclusive," said Pulte. "A leader could be both coaching from a distance and coaching on virtual selling at the same time."
Distance coaching emphasizes leadership first and location second. Pulte encourages her leaders to view coaching from a distance as an opportunity to show vulnerability with their teams.
"When a leader is coaching from a distance, they can have all their tools and resources spread out in front of them," said Pulte. "They can be at their very best because they have everything they need at their fingertips. I've encouraged leaders to try asking some new questions and do things a little differently than they would in person."
Big Ideas for Your Organization
There are several key philosophies that drive Novartis' approach to scaling leadership development. Consider exploring the following big ideas for your organization:
Explore how your culture influences leadership, and vice versa.
Think about areas in which you could bake the "learn, reflect, apply, teach" cadence into leadership development programming.
Consider how to help your leaders differentiate the best practices of distance coaching versus in-person coaching.