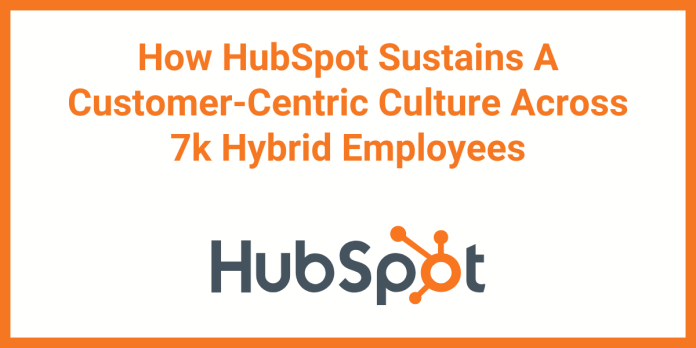 How does HubSpot scale and sustain a customer-centric culture across 7,000 remote and hybrid employees worldwide?
To find out, I had the chance to meet with the vice president of culture and ESG at HubSpot, Eimear Marrinan.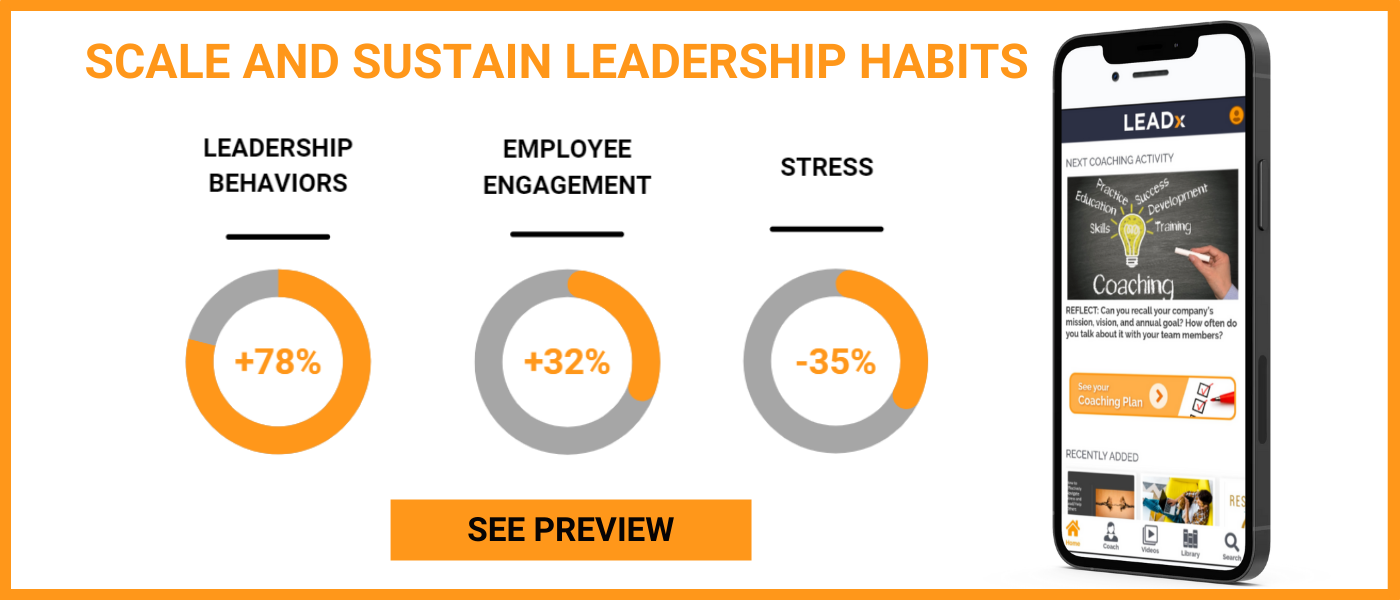 HubSpot is a customer relationship management (CRM) platform that supports companies and helps them grow. They provide marketing, sales, and service tools to help more than 184,000 customers scale.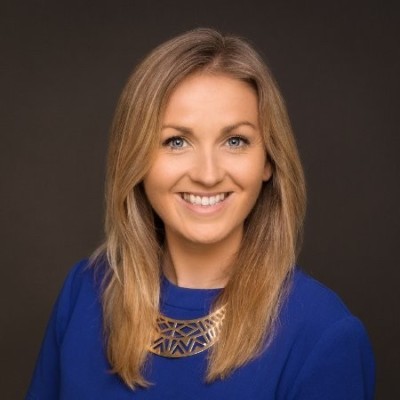 This interview has been edited for clarity and concision. 
Customer-Centric Culture at HubSpot Begins with HEART 
Kevin Kruse: How would you describe your company's culture in a few words? 
Eimear Marrinan: Our culture is best described as "solving for the customer." We favor autonomy, accountability, and flexibility, and we're committed to building a diverse, inclusive, and sustainable organization.
Our values are the traits that we admire and celebrate, summarized in the acronym HEART, which stands for humble, empathetic, adaptable, remarkable, and transparent.
In 2013, our co-founder, Dharmesh Shah, wrote the Culture Code, a 120-page slide deck that delves into what we value, how we work, and who we aspire to be.
HubSpot Upholds its Culture with Founder-Led Content, Measurement, and Activation Events 
Kruse: What are some of the ways in which you foster or sustain this culture? 
Marrinan: Three things come to mind.
The first thing is that we invest in our culture and spend time thinking about it. Our co-founder, Shah, wrote our Culture Code. There are also my role and team, and our purpose is to help activate our culture, drive initiatives to support it and keep an eye on it and its health.
The second thing we do is measure culture. We measure it quarterly in our employee survey to see how we're doing and get employee feedback. We also seek to identify whether anything needs to be course-corrected.
The third piece has to do with our key activation events, which bring our culture to life.
Kruse: Can you give a few examples of these activation events?
Marrinan: One example involves being customer-centric. At our quarterly company meeting, the first slot is a customer interview. We ask a customer to join us, and we speak to them live in front of all 7,000 employees. We ask them about what works for them and what does not. We need this feedback from our customers, and we need everyone to hear it. We also ask the customer, "If you had a magic wand, what would you change?" It might seem simple, but these moments help bring our customers to life for the organization.
A second example is how we activate our values. Once a year, we have HEART Week, a week-long event to celebrate, talk about, and remind people of our values.
As the final example, I will return to an earlier point where I mentioned that we want to build a diverse, inclusive, and sustainable company. This means growing our people in the right way and making sure that they have opportunities to take a break and unwind. One of my favorite traditions is our annual Week of Rest in early July. The entire company shuts down. HubSpotters return from that week of rest without worrying about their emails piling up.
The Connect4 Initiative Helps Connect Hybrid Employees 
Kruse: Culturally speaking, are there particular initiatives or results you're most proud of? 
Marrinan: Our newly launched initiative, Connect4. Our recent employee net promoter score (ENPS) survey found that upon moving to a hybrid organization, people felt disconnected from others outside of their teams. The idea behind Connect4 was to build ways to connect HubSpotters in a hybrid world. The focus is on connecting with purpose, ease, and equity, regardless of location. Ensuring sustainable connections is also a priority, which means that connection can't solely entail flying everybody around the world. (We're highly focused on ESG and achieving net carbon 0 by 2040.)
HubSpot Develops Culture by Developing Their First-Line Leaders 
Kruse: Since an employee's relationship with their manager accounts for 70% of their engagement, how do you develop your first-line managers? 
Marrinan: First, we have dedicated learning and talent development programs for new managers. This includes "Leadership Foundations," a program designed for new managers who have just joined or been promoted. The course walks through the entire lifecycle of a manager and offers various skills and training sessions.
Second, we offer self-service leadership courses created by our learning and talent development team. These courses focus on essential topics such as coaching, feedback, and performance management. Alongside these courses, we provide a wealth of self-service materials, including insights from fellow managers on what works and what does not.
Third, we launched a program for our managers called "The Coaching Corner." Through this platform, managers can connect with peers to discuss critical topics. Learning from other managers has proven to be a successful approach. While theory is valuable, learning from the experiences of others is often more consumable and practical.
Lastly, we have a program called "Hub Talks," which brings in external experts to educate us on relevant topics. We've had the privilege of hosting remarkable individuals such as Marcus Collins, the author of For the Culture, Dom Price from Atlassian, and Kim Scott, the author of Radical Candor.
The One Skill that Marrinan Values the Most at HubSpot: Radical Candor 
Kruse: What skill or behavior do you wish could be more frequently displayed among your employees? 
Marrinan: Radical candor: "transparency and empathy" and "a high-performing culture" often feel at odds. I would ask all of our HubSpotters to lean into feedback and make sure that we're practicing giving and receiving feedback. It's tough, but making sure that feedback is direct, kind, and clear is the way to go.
Marrinan's Book Recommendation for HR Professionals: Radical Candor 
Kruse: What book would you recommend your colleagues read? 
Marrinan: Kim Scott's Radical Candor, since we are focused on high performance and the behavior of giving candid and empathetic feedback.