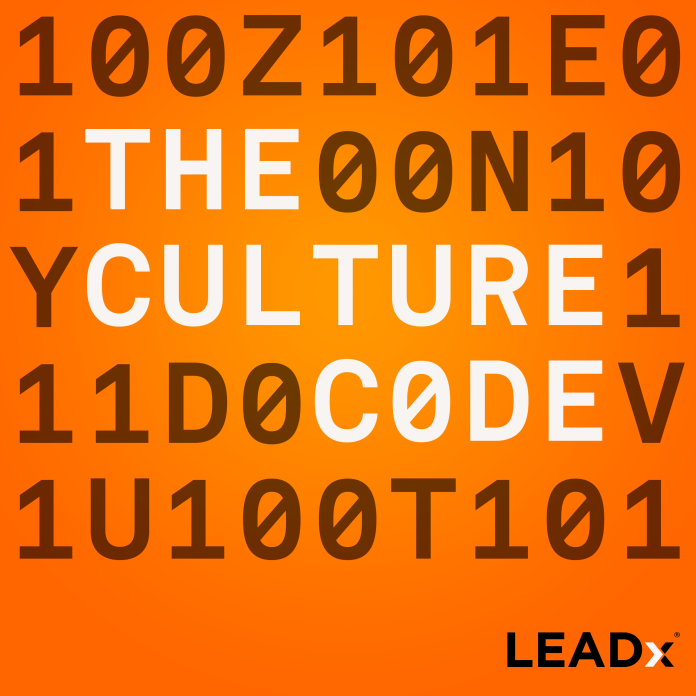 Josh Bersin wrote in the Harvard Business Review that "The single biggest driver of business impact is the strength of an organization's learning culture." Of course, almost every learning and development professional would agree with this statement. The question is, how do you create a culture of learning?
To find out, I connected with the VP of Talent and Learning at HealthEdge, Wendi Ellis. At over 1600 employees, HealthEdge boasts a "culture of learning," as described by its employees. HealthEdge is a SaaS company that connects health plans, providers, and patients with end-to-end solutions to support new business models, reduce administrative costs, and improve health outcomes.
A Culture of Continuous Learning at HealthEdge
At HealthEdge, employees pride themselves on their culture of continuous learning.
"There's support at the leadership level for continuous learning," Ellis explained. "There's also a focus on getting better, on continuous improvement. We provide the tools, the attitude, and the environment." This attitude carries over to HealthEdge customers too. "As a tech-savvy company, we are also always looking for ways to improve things for our customers, which then impacts their customers."
HealthEdge's Culture of Learning Starts at the Top
One of the best strategies to impact culture and make it thrive is to model it top-down. At HealthEdge, senior leadership models a culture of learning. "Our CEO, Steve Krupa, is a continuous learner. He's super supportive of recommending books and any programs we want to roll out."
When it comes to performance measurement, senior leadership also makes continuous learning (and other behaviors critical to the culture) a part of the process. "We measure performance in a way that sets behavioral expectations," Ellis said.
HealthEdge Develops Culture by Developing Its Leaders
Since research correlates 70% of employee engagement to the manager, the way a company develops its leaders can be incredibly telling of its culture.
At HealthEdge, being a manager is treated as a responsibility and a privilege. "We called 2022 the Year of the Manager," Ellis said. "Related to our culture of continuous learning, we've done a lot to create an environment of continuous feedback."
Ellis and her team give managers the tools and frameworks they need to provide highly effective feedback. Feedback, especially when it's more constructive, can be challenging to deliver. Some managers shy away from it due to concerns like the Great Resignation. "We framed feedback as a conversation rather than a conflict, equipping our managers with tools to help them give transparent feedback."
Another way HealthEdge encourages its culture of learning is by changing midyear performance reviews to midyear check-ins. Check-ins put the emphasis on how employees progress toward their development goals, and they don't tie it to a rating. "We required 100% of our employees to set a development goal for 2023. This approach makes the midyear conversation less threatening and more empowering for employees," Ellis said.
To measure this success, Ellis paid attention to a couple key areas:
Performance management cycle: They saw a 15% decrease in "exceeds expectations" ratings, which indicated that managers were giving more realistic ratings.
Evaluations: They also noticed better alignment between self-evaluations and manager evaluations, indicating more conversations were happening.
With all of these initiatives and the positive feedback coming through, it can be difficult to determine what to do next. Here's how Ellis decides what her next move should be: "Our continuous improvement mindset is ingrained in everything we do. After each initiative, we launch focus groups to gather insights on what went well, what didn't, and what changes people would like to see." They've had so much success at this point that the main challenge is to figure out how to scale so they can impact more people within the organization.
The One Skill Ellis Values Most At HealthEdge: Connection in a Remote Environment
The heart of any culture is a collection of behaviors. The behaviors that you set out to change dictate your culture. The behavior that Ellis most wants her employees to develop now is "creating connection in a remote environment." She said, "I have a team of 9 people now, and it takes a lot of effort from all of us to stay connected every day, whether through meetings, team messages, or words of encouragement. Managers sometimes get busy in their own day-to-day work and forget that there are people out there who need and crave that connection and engagement from them. If I could wave a magic wand, I would give every leader the skill, energy, and ability to do that well.
Ellis's Book Recommendation for HR Professionals: 11 Secrets Successful People Know About Goal Setting
All of the chief people officers I interview are voracious readers and learners. Asked what books she would recommend for HR pros to read, Ellis = recommended 11 Secrets Successful People Know About Goal Setting. She said, "I keep thinking about if I had started sooner, would my life be different than it is now? I'm even thinking a lot about what's left of my career and where I want to go."