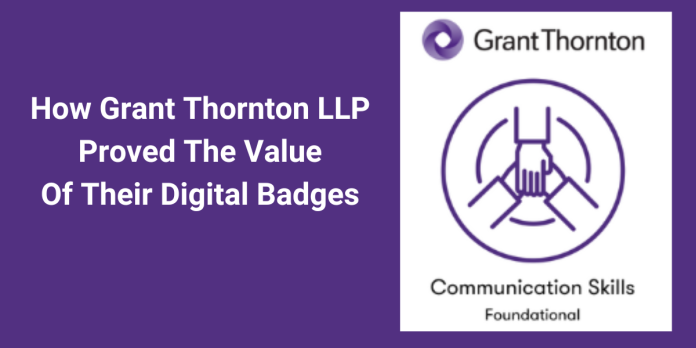 Grant Thornton LLP (Grant Thornton) is one of America's largest audit, tax, and advisory firms. As a community of more than 9,000 problem solvers across 51 offices nationwide, they help public and private organizations of all sizes and industries. In the fiscal year through July of 2021, they achieved revenues of $1.97 billion. 
At firms like Grant Thornton, managers play a uniquely pivotal role in their company's success. Managers drive the engagement and performance of their team members as well as the firm's commercial success through the total value of the engagements they manage and their total billable hours. These outcomes are the building blocks of the firm's $2+ billion in revenue.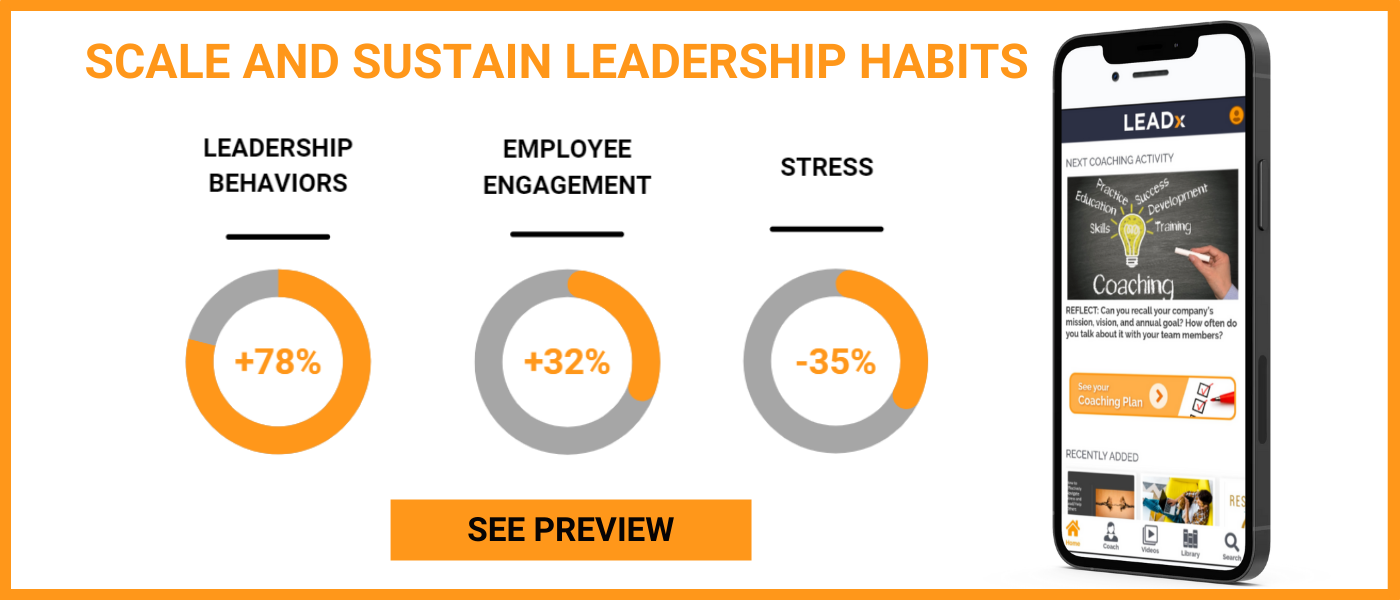 Amy Happ is the Director of Leadership Development and Learning Innovation at Grant Thornton. She oversees the firm's suite of leadership academy programs which help develop high-performing leaders at all levels of the firm. She also leads a small team that researches new learning technologies and tools.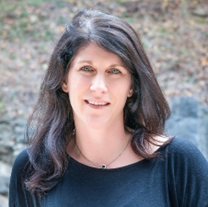 Last year, in an effort to increase motivation and engagement in the firm's training programs, Happ launched the firm's digital badging program. Digital badges (also known as ebadges or skill badges) are an increasingly popular way to link learning experiences to longer-term career benefits, and to spark enthusiasm and engagement in the process. 
For this article, Happ shared: 
How she launched digital badges and built momentum around them. 

How she measured the potential impact of badges on three key performance indicators for new managers. 

How she plans to expand their badging initiative.   
From 30 Badges Earned in 5 Months To Over 2,000 This Year: How Happ Sparked Buy-In and Embedded Badges into the Culture of Learning
As is often the case with new ways of doing things, digital badges didn't immediately catch on. In fact, the initial response in March of 2021 was almost concerningly weak. Happ saw little to no traction despite offering foundational badges in four skill areas: Manufacturing Industry, Technology and Telecommunications Industry, Introduction to Project Management, and Communication Skills. By the beginning of that summer, they had only issued some 30 badges. 
Instead of growing disheartened or scrapping the initiative, Happ stayed patient and worked to increase traction. First, she worked with her team to increase the number of digital badges the firm offered, focusing initially on soft skills. Within a few months, 20 foundational skill badges were added in areas like diversity, inclusive leadership, emotional intelligence, time management, remote working, Microsoft Excel, and personal branding. The increased offerings helped employees grow more comfortable with and excited about the concept. Enthusiasm began to pick up some steam. Then, the firm made earning a DE&I badge required for all partners and principals. This, in addition to the new soft skill offerings, became a pivotal moment of traction. Badges really took off in popularity and use. "By getting enough badges and enough skills," Happ said, "we started to get the word out. We began to find ways to reinforce and embed the badges into existing initiatives and milestone learning programs." 

Incorporating a Digital Badge into their Manager Development Program 
An essential piece of Happ's work, and Grant Thornton's success as a firm, is the Manager Development Program (MDP) for new managers. This year-long program helps to engage, develop, and retain a diverse pipeline of future managers. 
As the popularity of badges grew, Happ and her team capitalized on this momentum to implement a digital badge for MDP. The badge offering was thoughtfully constructed and demanding to ensure managers come out with the skills they need to succeed as both people leaders and drivers of the business. To earn this "experienced level" badge, learners would have to complete six core components of the program: 
5 Virtual Sessions

:

New managers attend five virtual sessions covering key new manager topics (i.e., "Business of our Business" and "Leadership Presence").

Self-Paced Learning:

New managers complete approximately 25 hours of coursework on key topics (i.e., "New Manager Foundations" and "Project Management"). 

Learning Series on Conversations that Matter.

New managers go through a set of activities designed to increase their "career coaching" skills. 

Monthly individual and cohort activities.

New managers attend and engage with cohort meetings, DE&I resources, and Leadership Spotlight videos. 

Online Group Discussions

. New managers discuss topics like the "Business of our Business" in online forums. 

Developmental experiences on the job.

New managers practice on-the-job application by completing and documenting five developmental experiences that prove they can meet the demands of manager-level work. 
Badge vs. No-Badge: A Statistically Significant Difference in Performance
Of the 232 new managers who finished the program last year, 83 committed to and earned the experienced-level MDP badge. Happ (in collaboration with the team's data analyst) took a close look to see if there were significant differences between those managers who earned badges and those who didn't. They measured three key indicators of successful management: 
Utilization:

"Billable hours" are an essential metric for firms like Grant Thornton. Simply put, the more hours you bill, the more revenue for the firm. Over the last year, badge earners exceeded their target number of "billable hours" by 0.9% while those who did not earn the badge fell short of their target by an average of 0.2%.  

Managed Revenue:

Over the last year, those who earned a badge managed an average of 18% more total monetary value in their engagements than those who didn't. 

Leadership Impact Index:

Every quarter employees share "upward feedback" with their managers in a 180 survey. On this leader impact index, badge earners outperformed their counterparts with a 4.7/5 average leader impact index versus 4.6/5 for those with no badge. 
A Question of "Causation" or "Correlation"
Happ, of course, is incredibly pleased with the significant positive association between earning a badge and key performance metrics. However, she was also quick to point out that the statistics, though significant, don't necessarily prove that badges were the cause. "It's possible," she pointed out, "that the people who chose to pursue a badge were those who are more likely to be high performers."
Moving forward, she plans to explore potential causation more deeply, either by making badges mandatory or through a deeper and more complex ROI analysis. 
Expanding the Use-Case Across Grant Thornton
With such impressive initial results, Happ is looking for new ways to expand the use of badges. One clear opportunity is to roll out badges with all milestone leadership programs. This would include the New Senior Experience (NSX) program for newly promoted senior associates (the level just below manager) and Manager Leadership Academy (MLA) for experienced managers. In addition, there are several firm initiatives around Technology Quotient (TQ), where badges are being created to encourage upskilling in data analytics, artificial intelligence, and new technologies and apps. Last, but certainly not least, in the area of industry knowledge and proficiency, the team has expanded industry skills badges from two to over 10. In addition to learning new skills through badges, Grant Thornton professionals, many of which are CPAs, can achieve their continuing professional education credit (CPE) requirements. Whereas a year ago the firm touted a few hundred badge earners, today that number is close to 2,500 and growing every week. Grant Thornton professionals are developing tangible new skills that not only benefit the firm but that they also carry with them as they advance in their careers.