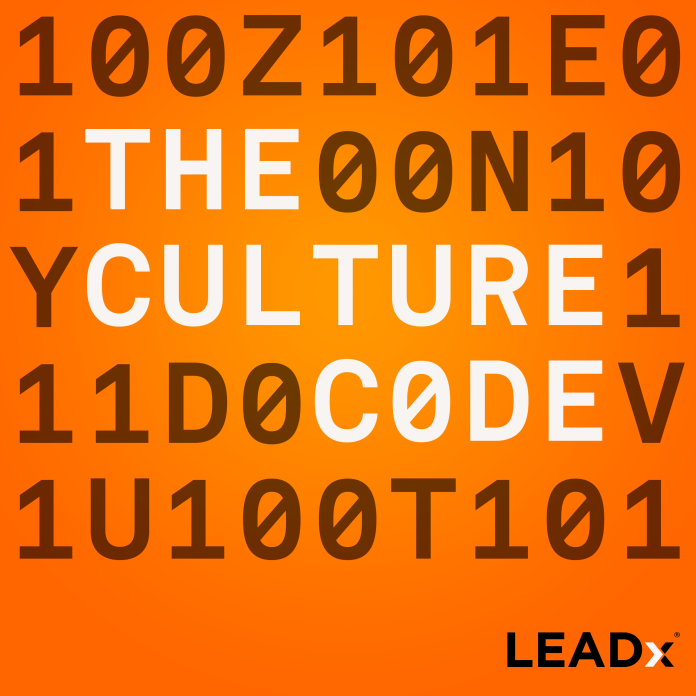 Gallup and LEADx research shows that psychological safety is the second-strongest driver of employee engagement. But how can a company tell if they're successfully fostering psychological safety?
One great example is at the company Exabeam, where employees are encouraged "to work without fear of failure." To learn about Exabeam's approach, I met with Chief Human Resources Officer Gianna Driver. Exabeam is a global cybersecurity company with around 700 employees. It makes the world a safer place by providing organizations with a variety of tech tools that utilize AI and machine learning.
A Dedicated, Hardworking, and Fun-Loving Culture at Exabeam
Exabeam culture is "dedicated, hardworking, and fun-loving." Driver described her perspective on company culture as follows: "Personally speaking, I find our culture very inspiring. When we gather together, we have impassioned individuals who put their heads together to think differently and come up with new solutions we didn't see individually. It's the collective power that's incredible. That's where the magic happens."
Exabeam Nourishes Its Culture with an Emphasis on Fun
One thing that great company cultures seem to share is the creation of unique and inventive rituals. At Exabeam, many of these initiatives revolve around "fun." "Many organizations put so much focus and emphasis on productivity, output, and ROI," Driver said. "While that is incredibly important to us too, we are also intentional about spending time and energy on the fun aspect."
Every month, Exabeam has Mix and Mingle—a Zoom-based global gathering. They celebrate milestone moments in employees' lives and give company and business updates in a "fun, festive environment." They also have "Thank You Days" across the organization, where the entire company takes the day off. All too often, people take time off, have a wonderful recharge, and then come back to work and open their inbox, and it's overwhelming. "We offer these Thank You Days to allow everybody to take a moment to hit pause, and then when we do come back together, we don't have inboxes that have exploded," Driver said.
Exabeam also spends time and energy investing in employee resource groups (ERGs). Currently, there are seven. ERGs are employee-run associations or circles that help to not only celebrate cultural and life experience differences but also educate. "We have ERGs for LGBTQ+ one, Asian American Pacific Islanders, new parents, and more. These groups have done a lot to foster a strong culture amongst our teams and people," Driver said.
Decoding Culture at Exabeam: Engagement Surveys, Crowdsourced Questions, and Insights from HR Business Partners
Exabeam takes a robust, multi-faceted approach to measuring engagement that goes far beyond attrition data. "A lot of organizations will say, and I don't disagree, that attrition data is important," Driver said. "That's true, but I like to say that it's a bit of looking in the rearview because attrition information has already happened. If you want to really understand sentiment and engagement in real time, then surveys are the best way to do that."
Exabeam conducts an annual engagement survey to get a high-level view of what's working and areas they need to improve. They couple this with pulse surveys, which consist of 2–4 curated questions based on the annual survey. Pulses can be about specific topics, such as benefits, pay transparency, or their new learning modules.
In addition to surveys, they use a tool to collect qualitative data during all-hands meetings each month. "We use a tool to crowdsource questions. Employees can contribute questions anonymously (or not), and we can upvote questions. A lot of times in conversations that are 700 people big, it can be intimidating to bring up a question. With this tool, we're able to hear and listen to the thoughts that are on people's minds."
Exabeam also holds several in-person meetings and conversations. "I've just come from our office in London," Driver explained, "and we had a wonderful, robust conversation asking about the things employees care about. Our HR business partners are also active in the groups they support. They're a go-to resource for understanding what the engagement and sentiment is like."
The Behavior that Driver Values Most at Exabeam: Working without Fear of Mistakes
Culture is the culmination of key behaviors that are hired for, fostered, and trained for. The single behavior that Driver most wants her employees to develop is "working without fear of mistakes." She said, "There's a quote that says, 'The fear of failure has killed more dreams than failure ever will.' The skill I wish my folks had is the ability to work without fear of making mistakes. Dream, and dream big. Failure and mistake-making will happen. That's okay. Not only is it okay, it's necessary for success."
Driver's Book Recommendation for HR Professionals: Dare to Lead
Chief people officers tend to be voracious readers and learners. Asked what one book she would recommend to HR pros, Driver recommended Dare to Lead by Brené Brown. "Dare to Lead is a powerful book. It highlights the importance of vulnerable leaders in the workplace," she said.
Moving Forward at Exabeam: Employee Resource Groups Come Together for Global Diversity Awareness Month
Moving forward, the number one thing on Driver's mind is the seven ERGs (soon to be eight). In October, the ERGs are coming together for Global Diversity Awareness Month. "We have a number of really innovative educational celebratory programs that the ERGs are sponsoring and putting on in a cross-functional way. The enrichment and engagement that that's going to bring at the company is huge," she said.