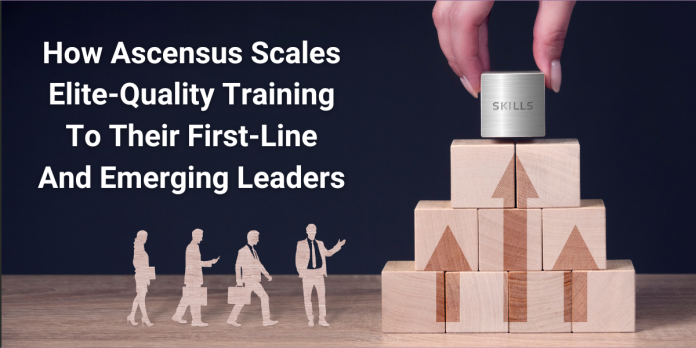 First-line leaders lead about 80% of the workforce, making the critical to company success. Yet, when it comes to leadership development, addressing first-line leaders is where most companies fall short. The audience gets much bigger, and the strategies that worked for directors and VPs (i.e., executive coaches, boutique LMSs, and a high-touch approach) become unrealistic.
But the good news is that putting together a high-quality first-line leader program is feasible. You just have to adjust your approach and leverage the right tools.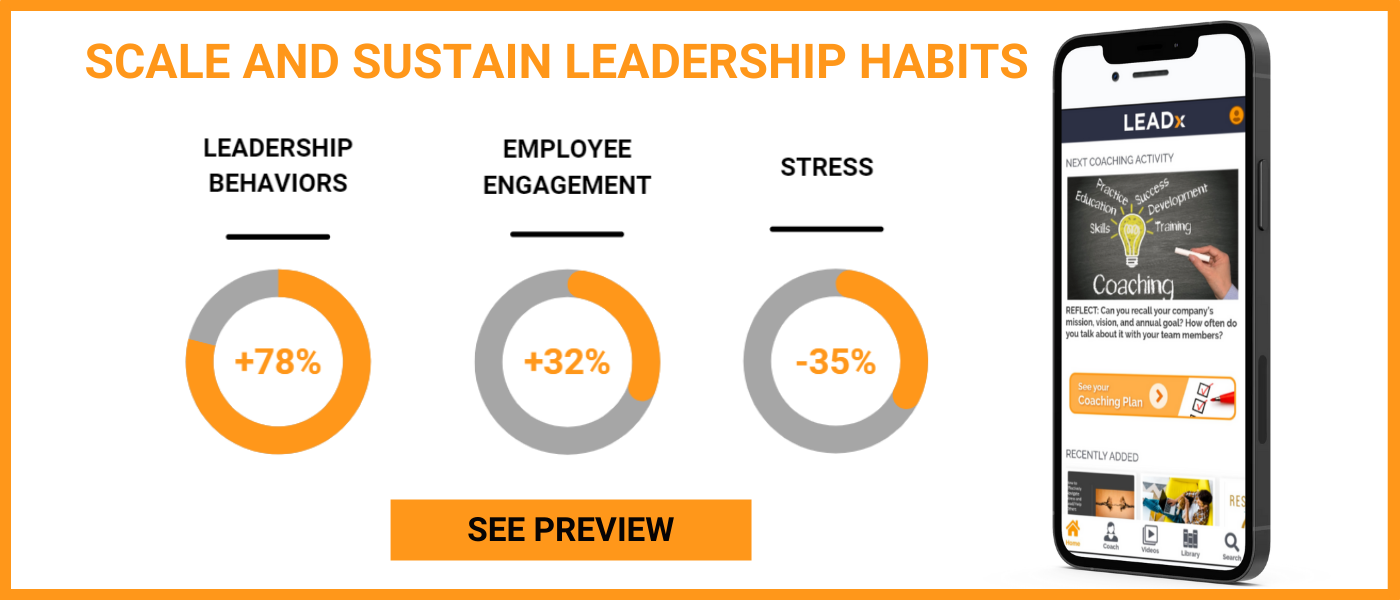 Ascensus stands as a prime example to follow. Ascensus is a market-leading enabler of tax-advantaged savings—providing technology, services, and expertise that help more than 15 million people save for retirement, education, and healthcare. They offer comprehensive qualified and non-qualified retirement plan solutions, third-party retirement plan administration, 529 education and ABLE savings program administration, health savings and COBRA administration, corporate- and bank-owned life insurance solutions, and fiduciary and total rewards services.
To share their approach, three key members of the Ascensus leadership development team agreed to meet for an interview: Tricia Reese, VP of Leadership, Learning, and Organizational Development; Megan Cashdollar, Sr. Leadership and Organizational Development Specialist; and Lucy Albert, Sr. Leadership and Organizational Development Specialist.
Here's a look under the hood at why they built out this program, how they did it, and a snapshot of their impressive results after year one: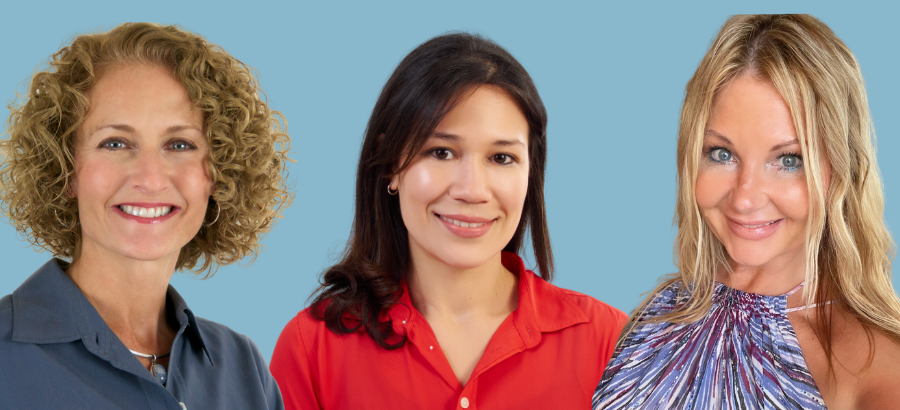 The Importance of Emerging and First-Line Leaders at Ascensus
 At the heart of this leadership development team's approach is their understanding of the value potential of both emerging and first-line leader programs.
When it comes to emerging leaders, Reese broke it down this way: "We expanded into developing our emerging leaders to build a pipeline. It's about not only having bench strength but also about having a diverse leadership pipeline. By starting to dig deeper into the organization, we gather a wider pool of diverse talent that we can develop earlier in their careers."   
And when it comes to first-line leaders, Reese explained the value as follows: "To move from individual contributor to first-line leader is one of the biggest career leaps you can make. It can be an intimidating transition and one that requires support. Also, the importance of first-line leaders can't be underestimated. They lead about 80% of the organization. They're the linchpin to executing strategy, and they and their direct reports have more client contact than anyone else in our organization."
Reese, Cashdollar, and Albert knew the importance of emerging and first-line leaders. Now, they just needed to execute on a program that would drive results.
Ascensus Put Together a Distinct Set of Topics to Suit Each Audience
One common mistake when it comes to designing emerging and first-line leader programs is using the same topics for each. The challenge with this approach is that while current leaders may already have experience practicing some of the core people leadership skills and can immediately level up their skills by applying them on the job, emerging leaders don't. This makes it difficult to apply people leader skills since they don't yet have direct reports.
This is why it's important to design these programs a little bit differently. One advances already applied skills, while the other prepares you to transition into applying these skills. For this reason, Ascensus crafted two distinct curriculums. 
Leaders Emerging at Ascensus Program (LEAP) for emerging leaders: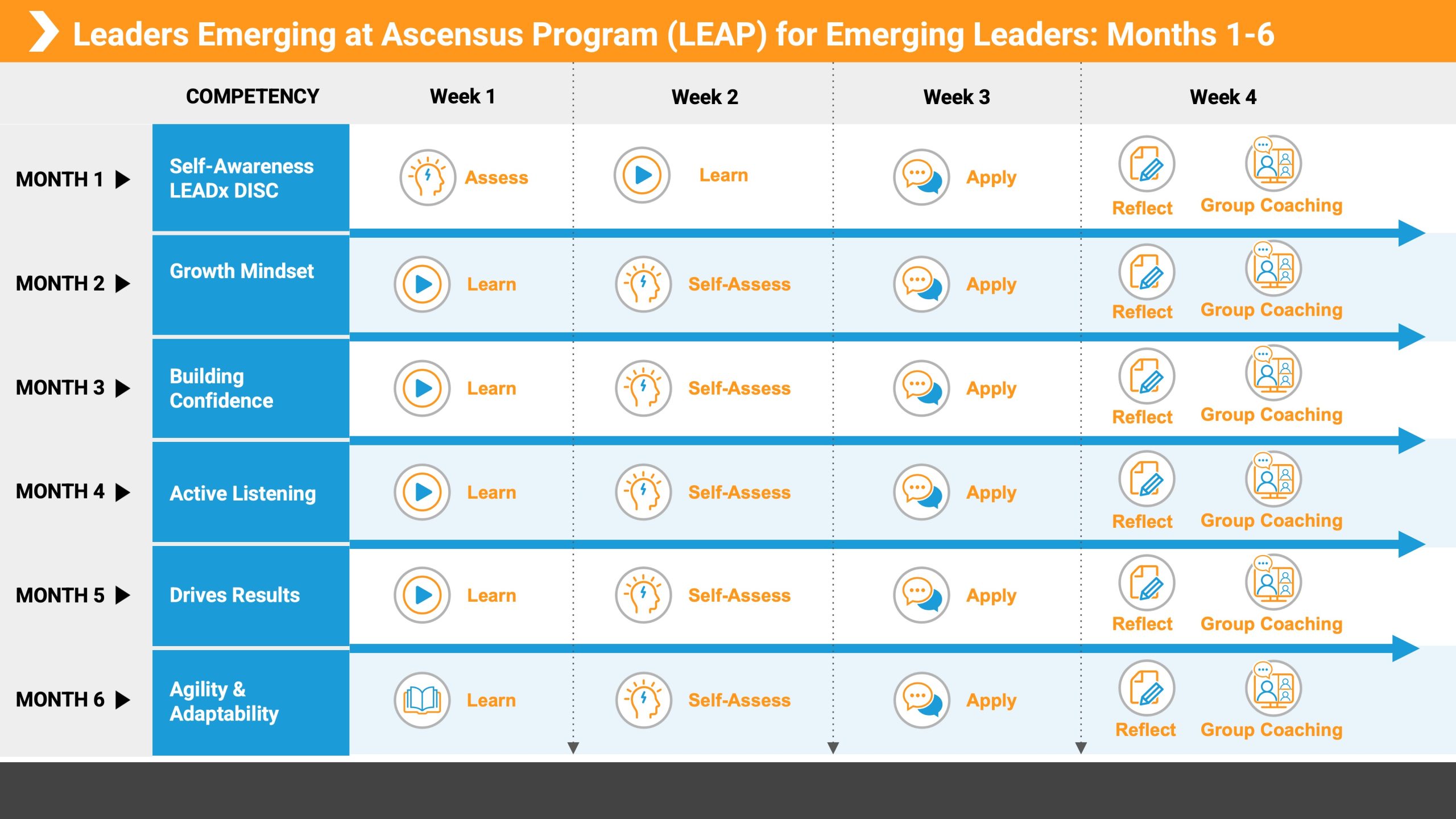 Foundations of Leadership (FOL) Program for first-line leaders: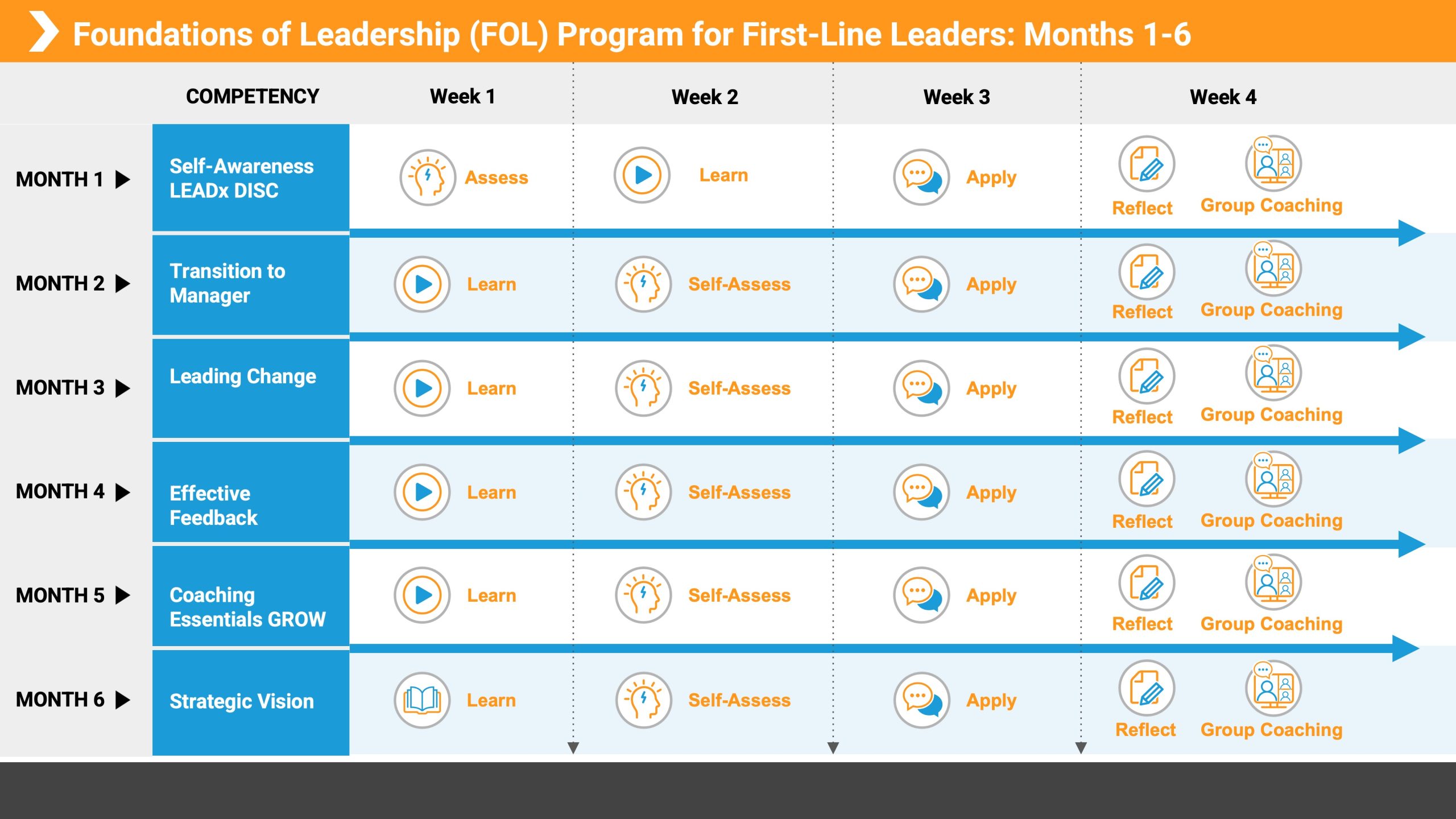 A key element of both of these leadership series is the cadence of one topic per month. Reese said, "We decided to deliver one topic a month because too much speed and complexity puts people into a state of cognitive overload. Once a month fits with what people can absorb from both a cognitive perspective and a time perspective."
The Key to Scaling? A Blended Approach of Live Workshops, Micro-learning, and Nudges
To activate their curriculum and drive behavior change, they leaned on a blend of tech and group coaching. Their approach consisted of three key components:
Micro-learning + nudges in the flow of work: Reese said, "Ultimately, we were looking for a format that was scalable, cost-effective, meets learners where they are, and appeals to today's learners. Our associates are time-crunched. Offering a format that would enable participants to learn in the flow of work is what was most desired. Micro-learning is really important, and learners want choices in how they engage with content, so we wanted to ensure we could offer a mix of methods such as on-demand videos, virtual workshops, book summaries, and coaching plans." Cashdollar added, "The behavioral nudges baked into the program also help with feelings of overload because they're bite-sized, just in time, and act as a great point of reinforcement."
Group coaching in a 'flipped classroom' model: The cadence (pictured in the section above) works like this: For three weeks, learners touch on core concepts that follow a monthly coaching plan and apply those learnings through micro-exercises. Then on week four, the cohort meets for a live group coaching session.
In the live group coaching session, the cohort wraps up the month's learning facilitated by a seasoned expert. Participants share what they learned, how they applied key learnings on the job, what questions they had, and the challenges they faced. Holding the session after a month of learning and practice (instead of before) helps establish a clear finish line and motivates learners to complete the self-paced components.
LiveCoach: For their first-line leaders, Ascensus also enabled learners to message directly with an expert coach as needed. This is the scalable way to mirror the kind of high-touch, high-attention approach that executives get. "Since first-line leaders are already in real situations," Reese said, "We added that availability for them to chat with the coach on-demand. That way, when a challenge or question comes up, they have support right then and there from a seasoned expert."
 In combination, these components recreate the high-touch, high-attention approach that drives success in so many director-level+ programs. 
Results: The Programs Engage Learners, Build Confidence, and Drive On-The-Job Application
What happens when you successfully scale a high-touch, personalized approach to your first- line? You get excellent results.
Albert broke down the results they saw as follows:
Across two cohorts of the LEAP emerging leaders program, they saw:
92% of participants said their leadership confidence increased
92% of participants said they are APPLYING what they learned
87% usage of the platform
82% of ALL coaching exercises and micro-learnings were completed
Across two cohorts of the FOL first-line leader program, they saw:
85% of participants said their leadership confidence increased
92% of participants said they are applying what they learned
75% usage of the platform
Qualitatively, their feedback shows they're accomplishing exactly what they wanted to achieve: On-the-job application.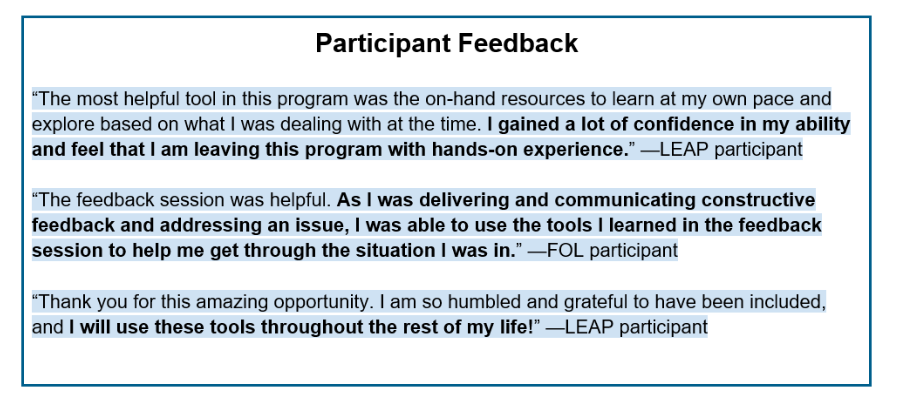 Innovative Tech + Strategy = Scale 
Ascensus succeeded in scaling leadership development to their emerging and first-line leaders in a way that meets their workforce where they are today. This was achieved through the use of seasoned facilitators (group coaching) and strategic use of cutting-edge technology (micro-learning, nudges, and on-demand coaching). With all of these elements working together smoothly, Ascensus established a system of development that emphasized on-the-job application.