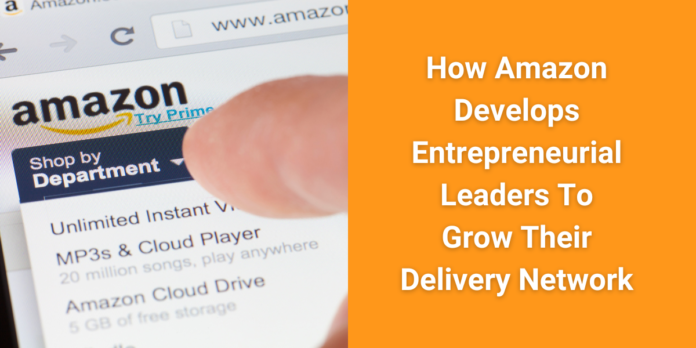 When Amazon built and scaled its global transportation network, it forever changed the speed and customer experience around package delivery. One new way that they are developing their business and their people is by helping high-performing drivers and team members start their own delivery businesses.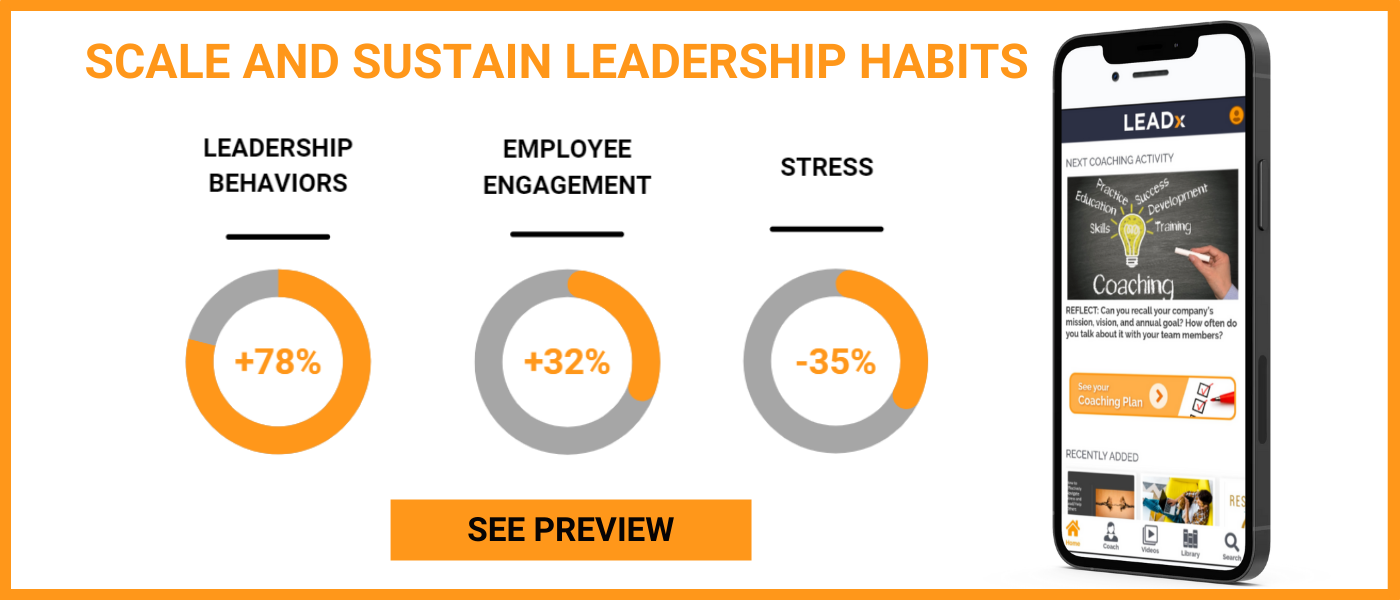 This year, Amazon launched a 16-week program called the Road to Ownership. In the program, drivers and Delivery Service Partner (DSP) associates can advance their careers and launch their own delivery business. Participants devise a business plan, develop business acumen, and learn key leadership skills. The program is unique for its entrepreneurial angle as well as for the ways it approaches and supports learning to make it stick. 
To learn more about their new program, I interviewed Udit Madan, Vice President of Last Mile Delivery at Amazon.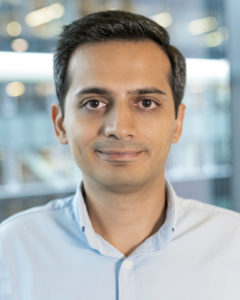 This interview has been edited for clarity and length. 
Amazon Develops Aspiring Delivery Entrepreneurs in a 16-Week Program Called Road to Ownership 
Kevin Kruse: To kick things off, what exactly is the Delivery Service Partner Program?
Udit Madan: We launched our Delivery Service Partner program (or DSP) to add capacity to our transportation network. As part of the DSP program, we offer resources and coaching to enable entrepreneurs to build their own DSP. As part of the DSP program, we offer resources and coaching to enable entrepreneurs to build their own delivery business. We provide infrastructure and tools like payroll, insurance, and better lease rates for their vehicles. That way they can focus on things like recruiting drivers, leading their teams, and providing great customer service. What I love about this program is that it is constantly evolving to meet ongoing customer needs and create a better experience for the DSP owners and their drivers. We see DSPs and their teams as the heart and soul of our delivery network. We are committed to the program and continue to invest in its growth, including spending more than $1 billion in state-of-the-art technology, safety, and exclusive services. Since launching in 2018, I've seen this program expand to create more than 275,000 total jobs in countries like the United States, Canada, United Kingdom, Germany, France, Italy, Spain, Ireland, Brazil, Netherlands, India, Belgium, and Austria. 
Kruse: And what is the Road to Ownership program? How does it fit into your DSP program? 
Madan: I mentioned how our DSP program is constantly evolving, and we are always looking for ways to improve and innovate it. Partnership is a two-way street, and this requires that we listen to each other. Through conversations, we learned that drivers and other team members, like dispatchers and HR managers, were interested in advancing their careers. Many of them expressed a desire to start their own DSP. That's how we came up with Road to Ownership. It's a 16-week accelerated training and leadership development program aimed at helping high-performing individuals at current DSPs advance their careers and launch their own delivery business as an Amazon DSP. 
We provide them with hands-on experience, mentors, leadership training, business acumen training, and tools to help start and grow their business. A goal of this program is to remove obstacles that might otherwise prevent them from starting their own business. For example, money is a barrier to many entrepreneurs. That's why we award each graduate $30,000 to help cover start-up costs and living expenses while they establish their business, a total of  $1 million. 
Kruse: What topics do you cover, and how do you approach training? 
Madan: We know that building a brand-new business from the ground up is demanding. For long-term success, training, mentorship, and career preparation can go a long way. As part of the program curriculum, participants will further develop their leadership skills and gain business knowledge. They receive live and virtual classroom instruction, online learning modules, and hands-on mentoring. It's also a group-based program. Participants rely on their peers for accountability, motivation, and learning. Peer-driven learning helps promote collaboration, teamwork, communication, and empathy. What I love about our curriculum is how we coach participants, focusing on their strengths and opportunities. 
The curriculum covers eight primary components, each with its own learning objectives: 1) Life of a DSP Owner, 2) DSP Business Setup & Operations, 3) Financial Management, 4) Fleet Management, 5) Hiring a Team, 6) People Management, 7) Relationship Management, and 8) Launching a DSP Business. 
As participants advance through each week of training, they create a business plan for launching their business. This is the capstone project. 
Participants Are Paired with Mentors Who Run a Delivery Business 
Kruse: Can you speak a bit more about the mentor component of the program? 
Madan: Mentorship is a critical component of this program, as participants receive guidance from experienced Amazon DSP business owners. Every Road to Ownership participant is assigned an experienced mentor who will support them throughout the 16-week program. Students and mentors meet weekly. Mentors provide practical feedback on business plans and advice on the day-to-day activities required to run a successful logistics business. A mentor's role is not to provide all the answers but to provide support through conversations. These mentors take the learning beyond the classroom by sharing their own experiences and giving encouragement. We've already seen tremendous and long-lasting relationships form as a result.  
High-Performing Participants Are Selected for the Road to Ownership Program 
Kruse: How did you select this first-ever cohort? 
Madan: The most successful DSPs are hands-on leaders committed to building a strong company culture and giving back to their communities. We were seeking candidates who would take on this same approach and commitment. The program was open to those working full-time at their DSP for at least one year who expressed a desire to further advance their career and become a business owner. Individuals are first nominated by their DSP owner, then they submit an application, then they complete an interview. We received applicants from various roles, including drivers, dispatchers, fleet managers, and HR managers. Most selected began as an Amazon DSP delivery driver. 
Clear Value Achieves Clear Results
After doing dozens of interviews with leadership development professionals, a common theme that surfaces often is the importance of "buy-in."  Programs that demonstrate clear value achieve buy-in from participants and outperform programs that don't. The Road to Ownership begins, even in the name, with a clearly valuable outcome. The result is passionate buy-in that enables everything else to fall into place: group-based learning, mentoring, and a clear business plan.  
Madan says that even though the current program is still in progress, they've already seen clear success signs. Upskilling is apparent, and program participants are enthusiastic and motivated. The mentor relationships with mentees are strong and growing. They intend to grow the program so that hundreds more can start their own businesses and are expanding to Europe.