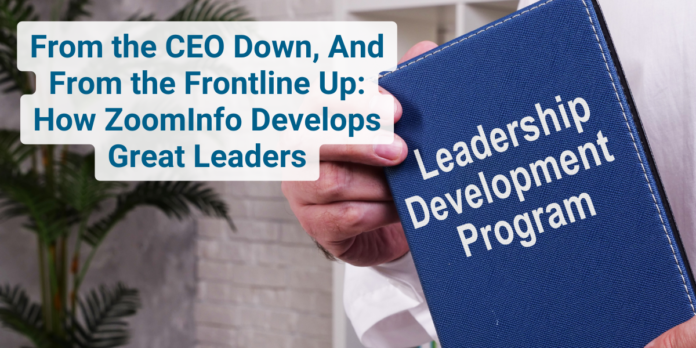 It is surprisingly rare to see enthusiastic CEO advocacy for leadership development. When it's there, it acts as a powerful catalyst supercharging buy-in, enthusiasm, and impact. 
ZoomInfo is one company that truly demonstrates this. And, at the same time, they constantly collect and implement feedback from frontline employees as well. The result is an inclusive and energized approach to leadership development.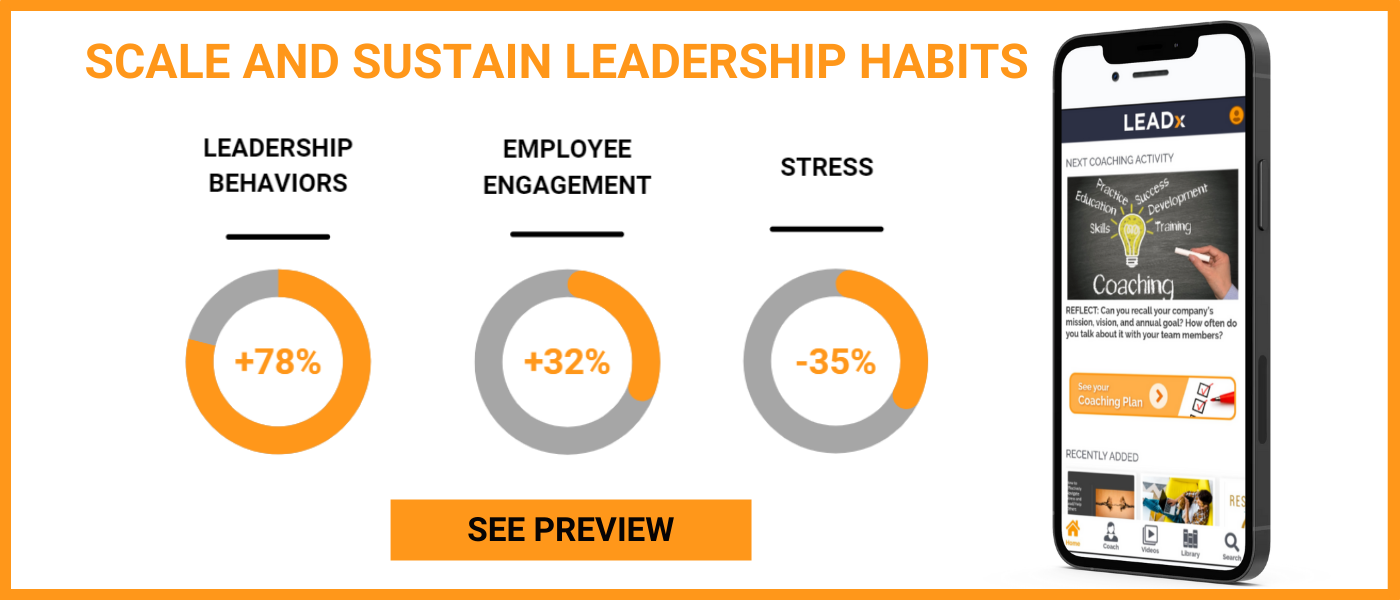 ZoomInfo is a subscription-based software as a service (SaaS) company that provides intelligence about business people and companies to sales, marketing, and recruiting professionals, along with the software to engage with them. The company recently reached 3,000 employees and over 550 leaders.  
To learn more about how ZoomInfo develops great leaders, I interviewed Alyssa Lahar, their Chief Human Resources Officer.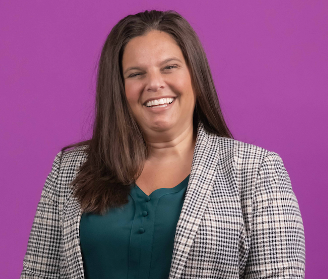 This interview has been edited for clarity and length.  
ZoomInfo's CEO Helps Drive a Values-Based Approach to Leadership Development
Kevin Kruse: What model do you use to inform your leadership training? 
Alyssa Lahar: We apply a values-based approach to our leadership. We have six different core values that we curate our content around. Our values are: Being a difference maker, "One team one dream," Define new possibilities, Get stuff done, Our bar is high, and Customer-focused. Feedback, though not its own value, is a common thread that runs through all of our training.  
The interesting thing about our values is that our CEO, Henry Schuck, put together his vision of the culture 10-plus years ago when ZoomInfo was DiscoverOrg. We decided we really needed to modernize and update our values, so we went out to our employees and we did all sorts of roundtables to get their perspective. We asked them, "How would you describe our culture?"  
The results came in, and it was all the same words that Schuck had sort of used back then. We found that that culture that had been built a decade prior still resonated and felt relevant. Now, it's something we work really hard, even through the pandemic, to keep in place.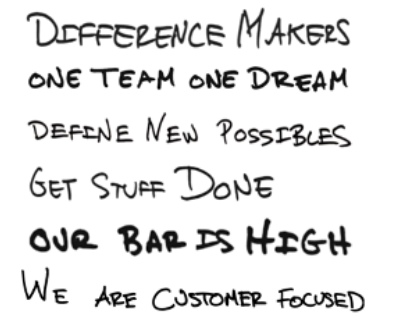 Kruse: CEO involvement makes such a powerful difference in leadership development efforts. Is Henry Schuck pretty heavily involved with each of your initiatives?  
Lahar: Definitely. We recently started to hold leadership lounges every two weeks, where any leader who is passionate about a topic can teach that topic out to other leaders. Henry Schuck was the first person to raise his hand and say, "Hey, I have a topic I'd like to talk about: difficult conversations." He spoke about how useful it is to practice out loud. It's powerful for people to hear that even our CEO is practicing giving feedback in his car on the way to work. 
Schuck also attends our senior management team meetings and is vocal about the importance of leadership development efforts. 
Annual Engagement Surveys + Frequent Pulses = Culture of Feedback
 Kruse: You mentioned feedback as a core component of your leadership development. How are you collecting it?  
Lahar: We're very much a feedback culture. So we do try to include anything and everything around feedback and try to embed feedback into all of our education and leadership development. We try to offer an opportunity for them to receive feedback and then an opportunity to help coach them on how to give good feedback. Schuck constantly emphasizes how feedback is a gift. We try to make sure people always get continuous feedback. 
We do an annual survey called Great Place to Work, and then we do action planning after we review the results. We make sure we're tying a lot of our training back to the initial action plans to show employees that their voices are heard. 
We also do pulse surveys throughout the year. Recently, we've done pulse surveys about returning to the office. We really want to hear what employees want. We know we're never going to make everybody happy, but it's important to us to understand people's sentiments and to show them we pay attention. Inevitably, employees raise ideas in their surveys that we hadn't thought about. 
Leadership Development Programs Extend from Frontline Leaders up to Executives 
Kruse: Do you offer developmental training for all levels of leadership? What does that look like?  
Lahar: Yes. Over the last two years, we've put a lot of resources and time into building out a robust program. We have six core leadership programs:  
First, we have an emerging leader program that is five sessions and built around our high-potential individual contributors. Second, we have our new manager boot camp. These are typically for people newly promoted to manager or team lead. If I'm a team lead and I'm now managing my peers, what do I need to know to do that well? We also introduce policies, routines, and expectations. Third, we have the manager accelerator. It's nine sessions where we get into how to give quality feedback, how to help employees understand how their work contributes to the company objectives and those types of broader leadership topics. Fourth is breakthrough leadership. It's a newer, four-session program for senior directors and above. Fifth, we have leadership roundtables. And lastly, we have executive education programs, which we're building out right now.  
We deliver these leadership development programs with the intent to impact frontline employees. Sometimes that means managers are trained to then deliver training to their employees. Other times it means the training impacts how managers interact with their employees. 
Kruse: Do you use assessments or coaching along with your programs?  
Lahar: We have 360 reviews and the DISC assessment. We also have external coaching which we either pair with 360 reviews or use topically to address specific skills or scenarios. When I say specific skills and scenarios, it could be something like, "Hey, Kevin has to present and he's not so great with executive presence. Can he get a few sessions so he can kind of perfect this for this event?" 
Diversity And Inclusion Programs Are a Key Pillar of Leadership Development
Kruse: What kind of training or support work are you doing for diversity and inclusion?  
Lahar: Diversity and inclusion is something that is part of our company's fiber from the beginning. Last year we started to partner with McKinsey to do management training for specific cohorts. We partner with McKinsey's Leadership Academy to offer management training to Black, Asian, and Hispanic leaders. 
We also do a lot of work around women specifically. For example, we have a topical mentor program. So personally, I spoke as a mentor about imposter syndrome. Anyone who's interested in hearing about imposter syndrome could sign up for my session. We definitely place a focus on women in the workplace and make sure women feel heard and valued and are aware of the ample opportunities they have here. 
Lahar's Advice For Leadership Development Pros: Don't Be Rigid. Adapt To Your Audience
Kruse: What advice would you give to someone in a similar role as you, but maybe hasn't built all this out yet? Knowing what you know, the experience you've had now, what would you tell them? 
Lahar: I think it's really important to forget everything you know and to partner with the business that you're supporting today and understand what their needs are today. I think too often, we say, "Well, I saw this be successful over here," or "My CHRO friend over here does X." That's not necessarily relevant for your business. It's different challenges. And also to think about each of the businesses or functions differently. What works for engineering doesn't work for sales. 
For example, in Israel, it's really important that we have our training available in Hebrew if we want people to participate. So it was really important that we prioritize that in our headcount, hiring someone who could deliver training in Hebrew. I think it's too easy to come in with a playbook and repeat the same things. If you want buy-in from the team, attendance, participation, and buy-in, you have to make sure you're really addressing the challenges that people have right now. 
Democratic Leadership Development: Top-Down AND Bottom-Up
What makes Lahar's approach to leadership development so special is that at the same time that she works with the CEO to develop leaders, she also collects constant feedback from frontline employees. Her approach to leadership is truly democratic. And the result is a highly effective set of programs.