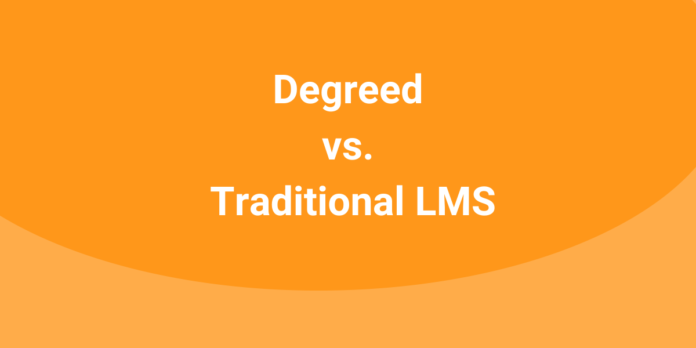 Gartner estimates that eight in ten workers don't have the skills they need for their current or future roles. The pandemic has only accelerated the need to upskill and reskill workforces, as it forced organizations to reimagine how, when and where work gets done.
It's no secret that building talent from within is a lot less costly and time-consuming than hiring from the outside, yet when it comes to corporate learning, most LMS and online content companies only see 5% to 15% of licensed seats used in any given month.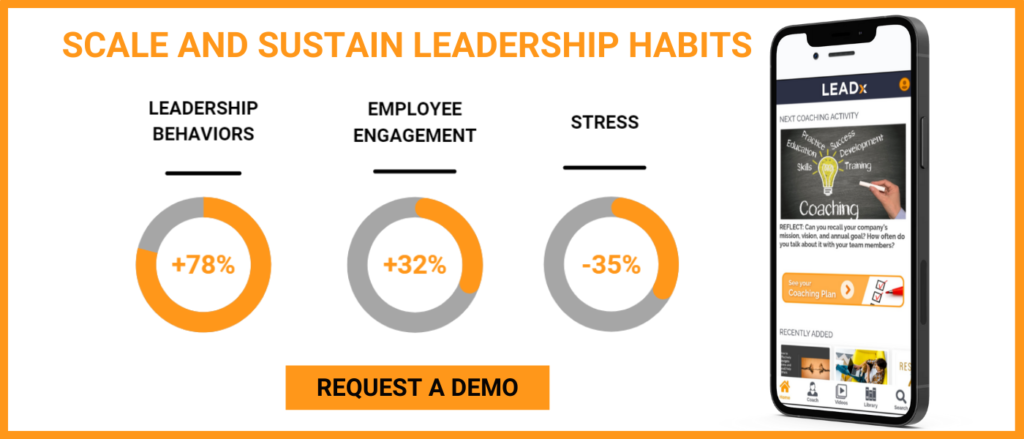 That's why when I heard that EdTech company Degreed has Monthly Average Users (MAU) of 30% across all users, I knew I had to learn more about Degreed's secret sauce. To do so, I spoke with Kat Kennedy, Degreed president and chief experience officer, and Sarah Danzl, head of communications, content and client advocacy.
"A college degree is an exclusionary barrier, if you will, to success that doesn't acknowledge all the ways that people are learning or growing over their lifetime," said Danzl. "From the beginning, the goal of Degreed has been to give individuals the mechanisms by which to represent their skills in real time, no matter how they were acquired," continued Kennedy. "And where is that picture most helpful? Well, it's inside of work and how we connect to work."
Founded in 2012 to "jailbreak" the college degree, Degreed's goal is to help people learn, grow and advance in their careers by giving them the data, tools and skills needed to progress. For employers, Degreed seeks to help organizations better understand the skills—and gaps—of their workforces.
Pandemic-fueled Upskilling
Fresh off of a $153 million Series D fundraise, Degreed is fueling upskilling efforts for its rapidly growing user base. According to Kennedy, Degreed has seen 326% growth in active users since June of 2019. What's more, one in seven Degreed users activated their profile between April and May of 2020.
"Degreed facilitates flexibility and agility because we bring understanding to each individual within an organization's workforce," said Kennedy. "In the spring of 2020, we had clients coming to us with new skills gaps and surpluses that they'd never had to contend with before. Redeployment was one of Degreed's biggest use cases at that time."
In the early days of the pandemic, one of Degreed's retail clients closed stores to comply with state mandates. In reviewing the profiles of sales floor associates, leadership saw they had skills in common with employees in customer support roles. The retailer created and deployed customer support training within Degreed's platform, and 10 days later, the retail associates became customer support reps.
"We saw organizations using data within Degreed to better understand their supply and demand of skills and have visibility into who could be quickly retrained for other roles," said Danzl. "So organizations across the globe were able to make use of what they had, which was a really beautiful transition for a lot of these folks that had started in a very fear-based place."
Degreed vs. the Traditional LMS
Degreed differs from a traditional LMS in a few ways. First and foremost, once an employee is set up with a Degreed profile, it's theirs forever, regardless of how long they stay with the organization that set them up with the account in the first place.
"A career should be a mosaic, not a ladder, but that means you have to 'own' your skills and experience," said Kennedy. "We really want to put that power with the individual, and we designed Degreed in a way that supports that."
Additionally, while Degreed offers baked-in resources, it also allows users to keep a record of the learning that happens outside of the platform. "The best product lesson I ever learned is 'don't try to change behavior.' So instead, I'm asking, 'how can I capture behavior?'" continued Kennedy. "So we look across everything that users do and find the simplest way to get that data back into Degreed. I'm a podcast person, so I can record my podcast listening on Degreed."
To date, Degreed has completed more than 300 implementations and thousands of integrations with platforms like Blinkist, Skillshare, Babbel, MindTools and more. Degreed also has a web browser extension that allows users to record content they've consumed in real time (like this article, for instance). "We tap into the flow of life," said Danzl. "We've worked hard to capture everything people are already doing. We don't need to ask them to change the way that they behave."
But the biggest differentiator between Degreed and an LMS lies in the philosophical shift from the corporate learning function being about "checking a box" on compliance training to lifelong skill development. "An LMS has an important job to do, but for too long it's been asked to stretch beyond that job," explained Kennedy. "The people that benefit from it are managers and managers of learning and development. If I complete a course in the LMS, it's very rare that I initiated that for myself as an individual."
According to Kennedy, an LMS can't be all things to all people because it lacks two critical data sets: who the people are and what the work is. So instead of replacing LMSs, Degreed partners with them to bring in those missing pieces of the equation. That way, an LMS can accomplish the job of delivering compliance while Degreed facilitates individual career development and learning. So perhaps it shouldn't come as a surprise that a large number of Degreed's clients have actually seen LMS usage increase after implementing Degreed.
"Most of those broader systems like the LMS serve a very specific purpose, but aren't a place where people spend a lot of time learning," said Danzl. "There's a mindset in this space that if you're not in a classroom or taking a formal course, you're not learning. But the truth is, the way that people actually learn is in peer-to-peer discussion, conversations with mentors and coaches, and in practice and application. And that's one of the things Degreed does really well. Instead of removing yourself from work to learn, make learning a part of your work."