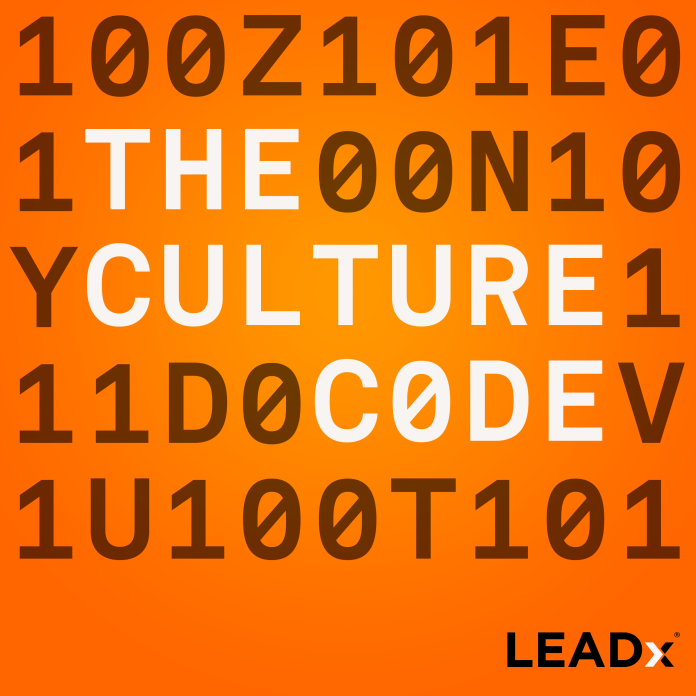 Over the course of 100+ interviews with chief people officers (CPOs), an interesting theme has emerged: Companies with founder-led cultures seem to foster more authentic, creative environments. For example,
At Dropbox, founder Drew Houston live demos his latest technology innovations.
At HubSpot, founder Dharmesh Shah wrote a 120-deck cultural manifesto.
At Rivian, founder RJ Scaringe gives quarterly culture talks to new hires.
And the list goes on. When I had the opportunity to interview the CPO of Omada Health, Nancy Vitale, I was excited to hear that the founders spearheaded the creation and implementation of the company's values. Omada is a virtual healthcare provider that specializes in treating chronic diseases, such as diabetes, hypertension, and musculoskeletal conditions. Its care approach is grounded in behavioral science and is enabled by both a human-led care team and a technology platform. Founded in 2011, the comp
To foster company culture, you have to address the behaviors that underpin your culture. However, establishing new behaviors as habits is no cakewalk. An article in the Harvard Business Review (HBR) highlights the challenge of establishing new behaviors: "Acquiring new knowledge and putting it into practice in the workplace entails significant behavioral change—something the skills transfer gap tells us is very hard and costly to accomplish through purely didactic methods, such as lectures, quizzes, and exams."
To dive deep into an example, I met with the Chief People Officer of UiPath, Brigette McInnis-Day. At UiPath, much care is taken to establish key behaviors and to reinforce and measure them.
UiPath is a business automation software that enables employee engagement and empowerment. By automating mundane tasks, the software allows people more time to focus on what inspires them. Founded in 2005 in Romania, UiPath operates with approximately 4,000 employees globally.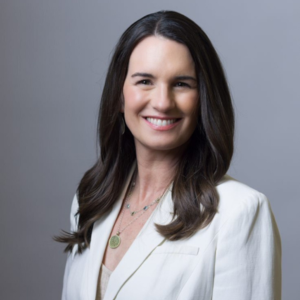 People-First Culture at UiPath
UiPath takes a people-first approach, in both its mission and practice. McInnis-Day said, "Our mission and vision is about human achievement. Any company that wants to do that has people at the core, at the heart, and that for me is important from a people-first approach."
McInnis-Day highlighted UiPath's four core cultural values:
Be humble. "We know we're not perfect," McInnis-Day explained, "and the idea is that we seek to aspire to be these things."
Be Bold: She stressed, "You've got to really get out there and be in front of the action. You have to aspire to make sure that while we have great technology, we're always thinking of improvement."
Be fast. "As we all know, we can miss the market and opportunities," McInnis-Day said. "We want to make sure that we really relish in opportunities and embrace them."
Be immersed. She said, "It's a word that really grounds people and guides behavior."
UiPath Has a Culture Team and Group of Culture Champions Devoted to Scaling and Sustaining Its Culture
A common thread among great company cultures is that they create unique and inventive approaches to fostering culture. At UiPath, they don't just lean into being unique, they also back it up with budgets and people.
UiPath has a team devoted to culture that serves as the voice of the people. The culture team includes a diverse group of people called culture champions. These culture champions help drive engagement on the ground with the behaviors tied to company values. "Imagine having leaders who receive feedback that's unbiased, outside of human resources (HR)."
UiPath Develops Culture by Developing Its First-line Leaders
Because research correlates 70% of employee engagement to management, the way a company develops its leaders can be incredibly telling of its culture.
At UiPath, McInnis-Day is highly attuned to the value of first-line leaders. "I read an HBR article that stated that first-line leaders touch roughly 80% of the entire population," she remarked. "That's why first-line leaders are where you need to focus, especially from a people perspective. It's crucial to ensure that they understand how to manage people, how to design processes, and how to handle tough conversations."
McInnis-Day and her team recently introduced a new aspiring leaders program. They've also launched a leadership experiences initiative that includes shadowing, job rotations, and various other opportunities beyond just learning. "We are offering learning as well," McInnis-Day said, "But it's hands-on, interactive, and geared towards applying the skills." This newly launched initiative is for all leaders at UiPath.
Activating Key Leadership Behaviors
McInnis-Day was quick to point out that while UiPath's values are well-chosen, the area on which the company really needed to focus was the behaviors that uphold those values. "To address our values on a behavioral level, we established leadership expectations." These expectations were based on three questions:
What does it mean to be a leader?
Why do you hold a higher ability to manage and lead?
What does leadership look like and what are the expectations?
"We've been cascading leadership expectations throughout the organization and measuring it. We took our people's experience survey results last year and focused on three things:
Accelerate your growth
Build a strategy, mission, and vision
Measure objectives and key results (OKRs)."
McInnis-Day explained that because clear expectations were set for leaders, UiPath then tied every leader to the OKRs in their direct reports. With such a high degree of transparency and increased communication, the company has seen a substantial increase in key behaviors.
McInnis-Day's Podcast Recommendation for HR Professionals: "Wiser Than Me" with Julia Louis-Dreyfus
All of the chief people officers I have interviewed are voracious readers and learners. Asked what podcast she would recommend for HR professionals to listen to, McInnis-Day recommended Julia Louis-Dreyfus's Wiser Than Me. "The premise is about sharing your background, sharing your journey as a woman, and listening to more senior women who've been there longer with different experiences. If you start to listen to women in their seventies or older and what they have been through in their lives, how they've seen their careers, and what's happening, you can learn a lot about where we need to go. I also think that this podcast is great to link to the people in your life. Are you listening to them? Do you tap into their knowledge at all ages?"
What Excites McInnis-Day the Most about the Future of UiPath
Moving forward, the number one thing on McInnis-Day's mind is HR automation. "Imagine a succession plan where all the information on the employees is already there," McInnis-Day said. "There are talent pools. We have the ability to move people around based on projects or past experiences. Give them the support they need, all via automation, like we do with our onboarding. It's a different world that we have to redefine quickly because employees want choices and have choices, and they're going to want to go where the work is—the best work they can find."