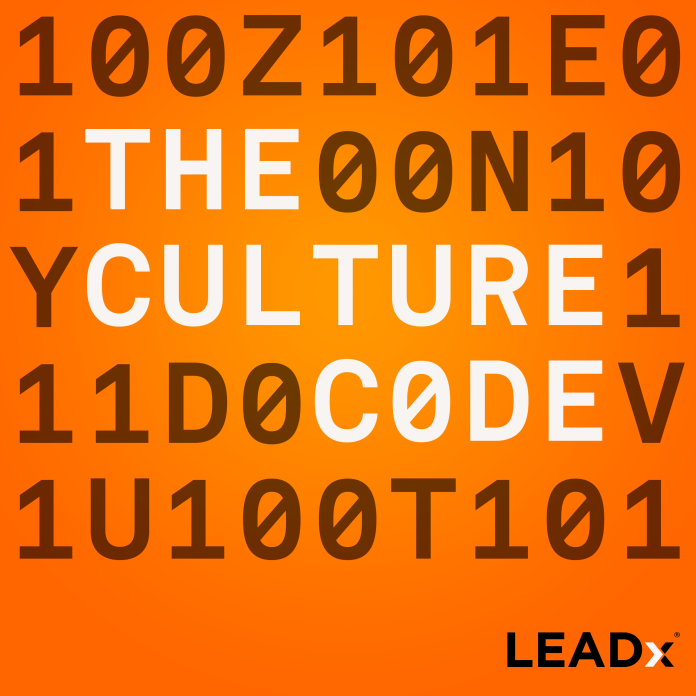 If you're setting out to shift your company's culture, your plan better include specific behaviors that you want to change. An article in the MIT Management Review drives this point home: "It is not enough to try to shape attitudes or develop and communicate a set of values; leaders must ensure that incentives reinforce desired behaviors. All of the important people processes—recruitment, assessment, performance management, and development—must be carefully assessed and consistently modified to drive the desired culture."
For a specific case, I met with the Chief People Officer of Databricks, Dr. Amy Reichanadter. Databricks now has 5,500 employees globally. The company has a platform that combines the best data warehouses and data lakes to provide a single place for organizations to unify their data and perform analytics, machine learning, and artificial intelligence (AI) use cases.
Decoding Culture at Databricks One Behavior at a Time 
Reichanadter's doctorate in clinical psychology quickly became evident as she described her behavior-based approach to culture: "The way we established our culture was by conducting an extensive examination of the behaviors of our employees. We looked at the behaviors of employees who were the most successful in the organization and the behaviors exhibited when we performed our most innovative work. Then, we looked at the other side of that, which is the behaviors of employees who have struggled here."
Based on those behaviors, Databricks reverse-engineered toward cultural principles: "These principles include being customer-obsessed," Reichanadter said, "using first principles thinking, raising the bar, having a bias for action, and putting Databricks first."
Leadership Development Is the Lever for Culture at Databricks 
Since research correlates 70% of employee engagement to management, the way a company develops its leaders can be incredibly telling of its culture. 
At Databricks, Reichanadter and her team emphasized leadership development during Covid as the company flourished. She said, "You could ask any employee in the organization what our culture is, and they could tell you," she said. "And that's not because we have posters on the wall of an office. It's about the way that we guide and reinforce behavior. Much of that comes from the experience of employees and their managers."
Databricks' leadership development framework has three key parts:
New managers – This program helps managers who are taking on leadership roles for the first time.
All managers – Each year, all managers undergo an intensive, two-day program. This program is Databricks-specific and is taught by the founders and executive team. The focus of the program is leadership essentials, and the leadership framework is broken down to bring the Databricks culture to life through leadership behaviors. As Reichanadter remarked, "Very experienced leaders from much larger organizations than ours said that it was the most valuable learning experience they've ever had."
Velocity program – This program is dedicated to senior leaders at Databricks with the highest potential.
Measuring Engagement at Databricks: From Formal Surveys to Weekly AMAs with the CEO
Databricks boasts an impressive 90% response rate on its annual engagement survey. Reichanadter attributes this high level of engagement to two things:
Transparency of results – The people team has a very clear, stated philosophy about transparency of results. She said, "We will always give the data back to the employees so that they feel like they're being heard."
Rigorous commitment to action – Reichanadter stated, "If we're going to ask employees to take the time to give us feedback on something, then they need to know that something's going to happen because of their feedback."
In addition to surveying, Databricks has many open lines of communication, the most notable being a weekly "Ask Me Anything" (AMA) with the chief executive officer (CEO). Every weekly meeting starts with an AMA with the CEO, and employees will ask really hard questions. "I remember when I first started," Reichanadter said, "our CEO had me attend an all-hands event before I started. He asked the company if they had any questions for me. Thirty-five hands shot up with challenging questions on topics like my compensation philosophy."
Reichanadter's Most-valued Mindsets at Databricks: Curiosity, Growth, and Positivity About the Future 
With the impact of generative AI being greater than ever, Databricks has positioned itself at the forefront of this change. To sustain its position, Reichanadter emphasized the need for employees to adopt three mindsets: "The first mindset is intellectual curiosity about what's happening now and how what we've previously known is fading. The second is a learning mindset. Everything is changing and expanding around us, so having a learning mindset is essential. The third mindset is positivity about the future, which really helps when there is a lot of change both in organizations and in the technology around us."
Reichanadter's Book Recommendation for HR Professionals: The Five Dysfunctions of a Team 
All of the chief people officers that I have interviewed are voracious readers and learners. Asked what book she would recommend for employees at Databricks, Reichanadter recommended The Five Dysfunctions of a Team by Patrick Lencioni. She elaborated on her choice, saying, "Growing at this pace, the dynamics of always adding people to teams is fascinating. It requires people to understand the phases that teams go through in their own development."