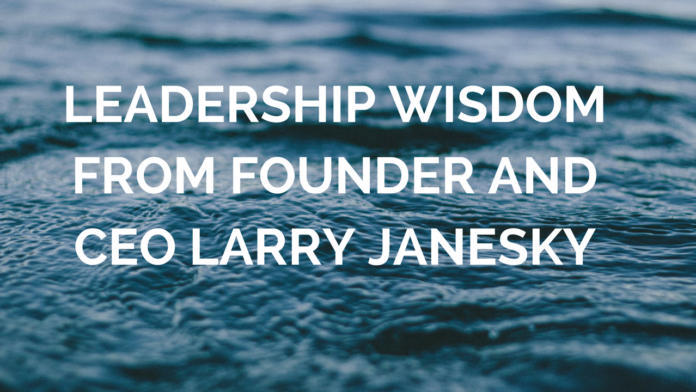 I had the honor and pleasure of interviewing Larry Janesky, founder and CEO of Contractor Nation. He started from scratch with nothing and built a successful business that makes hundreds of millions of dollars each year. He's also the head of the "School of Entrepreneurship", a live and online program that helps business owners and contractors to enhance their leadership abilities, grow their businesses, reduce their stress, and get to where they want to be.
I've attended many of Larry's leadership training seminars and I can tell you first-hand he's top-notch and the real deal. He talks about the importance of putting employees before clients, and how leadership is bringing out the best in other people while accomplishing the goals of the organization. If there's one YouTube video you want to watch in 2018 to improve your leadership and reach the next level of success, this is the one. The insights in this video will significantly increase the positive impact you make on yourself and others. Check it out!
01:18 Lead yourself first
02:27 Leadership is bringing out the best in other people while accomplishing the goals of the organization (remarkably similar to Kevin Kruse's definition of leadership)
05:15 Put your employees first
06:55 Be upfront with clients
07:58 From the internal comes the external
09:08 Leadership happens whether you have a title or not
09:28 Look inward
11:08 Change the story you tell yourself
12:13 Reshape and reframe your setbacks, mistakes, and failures
13:06 The media is a business out to make money
14:12 We are addicted to negativity and danger, and the media exploits that
14:44 Paying attention to the negative will hurt you
15:14 You can only control yourself. Get the news out of your life
15:58 Do something that takes you toward your major goal in life
17:26 Everyone has an agenda and they all want your attention
18:10 Don't follow the habits of the crowd
Jeff Davis is the author of The Power of Authentic Leadership. This post first appeared on jeffdspeaks.com on March 13th, 2018.