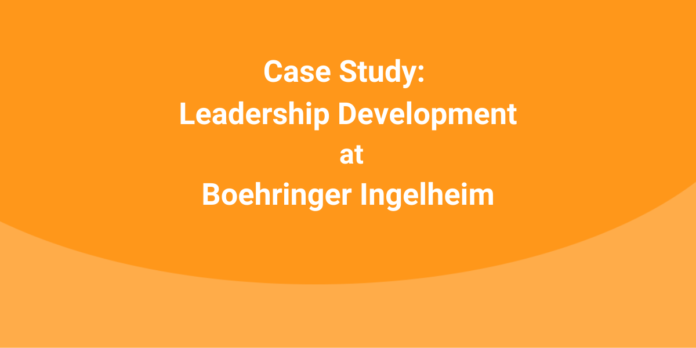 Whenever I come across a company that is taking an innovative or unique approach to leadership development, I can't help but indulge my curiosity.
Boehringer Ingelheim (BI) is one such company. With 51,000 employees across more than 100 countries, BI is the largest private pharmaceutical company in the world. To learn more about the BI leadership development approach, I spoke with Director of Leadership and Business Development, Todd Billingsley. Billingsley oversees the development of future and current leaders at all levels: from the individual contributor who aspires to lead a team someday, to experienced directors and VPs.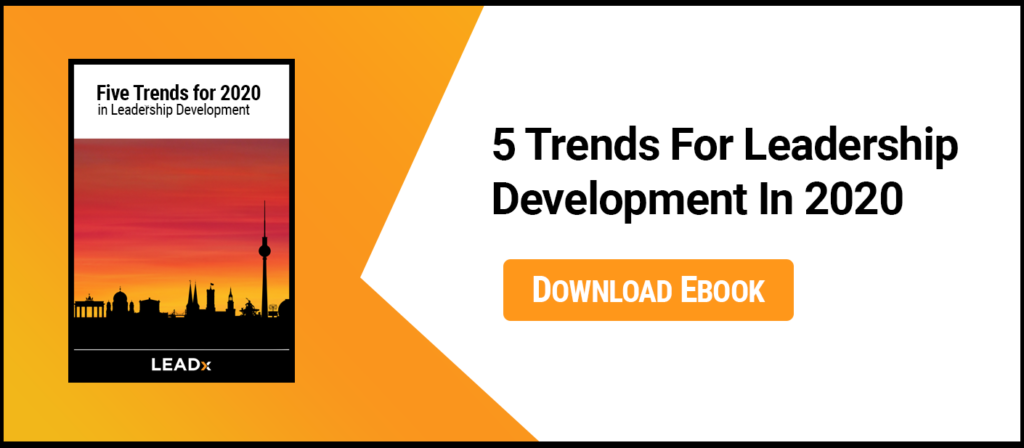 "When I stepped into the leadership development role, there was a really heavy focus on optimizing performance through KPIs and metrics," said Billingsley. "That isn't necessarily a bad thing, but hard metrics alone don't drive performance. Engagement is a much greater predictor of performance, but this wasn't being discussed. So my team and I started asking ourselves, 'how do we help our leaders understand that developing strong emotional intelligence and being vulnerable, humble, and grateful will drive engagement, which research clearly shows drives even better business performance?'"
The philosophy of "driving performance through enhanced leadership engagement" runs through BI's leadership development programs. Additionally, I found that BI has three cornerstone elements in its approach to developing leaders.
A Strong Focus on Developing Aspiring Leaders
Billingsley and his team of former leaders recognize that most people get promoted to management based on their success as an individual contributor rather than demonstrating the qualities that make for an inspiring leader. For this reason, before an aspiring leader becomes a first-time manager at BI, they go through not one, but two leadership development programs that, combined, take 12-15 months to complete.
The first program is called BILD U, a 6-month program available to individual contributors who are interested in growth but not necessarily sure they want to become a people leader. "We call it BILD U, because you alone are accountable for your own growth and career aspirations," Billingsley said. This program helps people learn more about themselves through assessments like Everything DiSC and TalentSmart EQ, and helps individual contributors develop leadership skills that can also be applied to their current roles.
From the approximately 100 people that go through BILD U each year, 24 are then chosen to advance to the BI New Leader Development (NLD) program. Billingsley was careful to note that there are technically no "graduates" of BILD U because learning is expected to continue long past the program's end.
The NLD program is intended to help current leadership select and prepare high potentials for their first manager role. The curriculum focuses on business acumen, strategic and analytical skills and includes a heavy dose of assessments such as the Hogan High Potential profile and Hogan Business Reasoning Inventory to ensure that aspiring leaders have what it takes to succeed as a leader at BI.
"There's a lot of subjectivity that goes into choosing leaders," said Billingsley. "With NLD, we try to be as objective as we can, and assessments are a great way to take some of the subjectivity out of the process."
Adopting a Sports Coach Approach
Billingsley's journey to leadership development was heavily influenced by his career as a collegiate track and field athlete, which shines through in his approach to helping BI front-line managers develop coaching skills.
"I always loved watching the coaches who got maximum effort out of their athletes because they engaged and invested in them," said Billingsley. "I was never interested in becoming a manager—I wanted to be a coach."
The next step above NLD is a program called LEAD, which models what the best coaches do from a psychological standpoint: how they approach relationships, build teams, and the preparations they make before a game or event. Billingsley has even engaged two prominent sports psychologists to translate the philosophies and mindsets of the best sports coaches for a business audience.
Billingsley calls on Netflix's famous approach to building high-performing teams as an example of what people going through BI's Coaching Academy learn:
 If you think of a professional sports team, it is up to the coach to ensure that every player on the field is amazing at their position, and plays very effectively with the others. We model ourselves on being a team, not a family. A family is about unconditional love, despite, say, your siblings' bad behavior. A dream team is about pushing yourself to be the best teammate you can be, caring intensely about your teammates, and knowing that you may not be on the team forever.
"I think Netflix does a great job of framing what it takes to work at Netflix," said Billingsley. "That's one aspect of the coaching philosophy we're trying to instill in our front-line managers: being very clear with their people about what is required to succeed at BI."
Embrace Emerging Technologies
Billingsley's love of sports has afforded BI another tool in its leadership development toolbox: using Augmented Reality (AR) and Virtual Reality (VR) as a training method.
"I once read about how Peyton Manning used VR to help him continue honing his skills while recovering from an injury," Billingsley said. "And I thought, 'why can't we do that with our leaders? Why do we have to send them places and pay travel expenses and we can get a very similar experience using AR and VR?'"
According to Billingsley, AR and VR have been especially useful in helping new leaders hone emotional intelligence skills and have enhanced training around unconscious bias and diversity. An immersive VR simulation can help people practice reacting to real-life situations and provides data on gaps that exist in someone's leadership skill set. And, in certain situations, seeing these gaps can equip BI leadership with more objective information to make informed decisions about who should become a leader in the future.
"I think the opportunity moving forward is using VR to pull behavior development training through more consistently, said Billingsley. "With AR and VR, we're still just scratching the surface of what I think it could be in the future. But what's exciting is the technology is evolving so quickly that the future is really not that far away."
Soft Skills That Drive Hard Results
When Billingsley took over the leadership development function at BI four years ago, employee engagement scores showed room for improvement. Additionally, the vast majority of people in the program were white males. Today, engagement scores have seen significant improvement and with an ongoing focus on diversity, Billingsley estimates that more than half those in his program are diverse candidates. Billingsley credits much of his team's success to a massive, organizational mindset shift about what drives engagement and performance.
Big Ideas for Your Organization
There are several innovative practices baked into the BI leadership development program. Consider exploring the following big ideas for your organization's leadership development function:
Start leadership development early; invest in your high potential individual contributors and use valid assessments to help make promotion decisions

Train front-line managers to take a "coach approach" to get the best from their teams

Embrace and apply immersive technologies like AR and VR for behavioral training