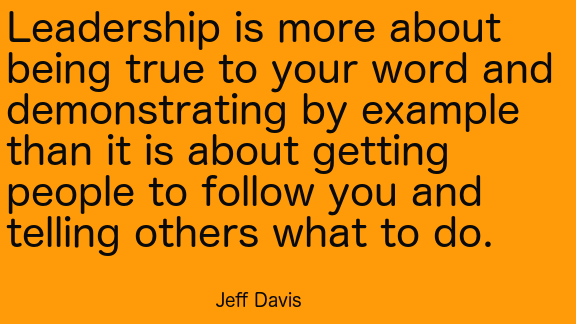 I was at a seminar the other day and I had lunch with a CEO I met. He was a blunt guy and very direct. I appreciate people who are willing to give direct feedback, whether or not I agree with them.
He said to me, "Jeff — your work on authentic leadership is good. But you're contradicting human nature. In my experience being on this planet for more than 60 years, most people are evil, have a hidden agenda, are looking to con others, and only care about money. Your work is really only going to resonate with a small number of people."
To a large degree he's right. A lot of people have a hidden agenda and don't have other people's best interests at heart. Many people won't resonate with this. In fact, that's the reason why I became so interested in authentic leadership to begin with. I realized there is a dire need for more authenticity in the workplace in a way that can help employees be happier and more successful.
I don't have my head in the sand. I'm aware that some people think authentic leadership is a joke. The harsh reality is that the norm for many employees at companies is gossip, backstabbing, and self-interest.
Just because something hasn't been fully accepted yet doesn't mean it's wrong. Many decades from now, authentic leadership will be the norm. Authenticity matters.
Jeff Davis is the bestselling author of The Power of Authentic Leadership.