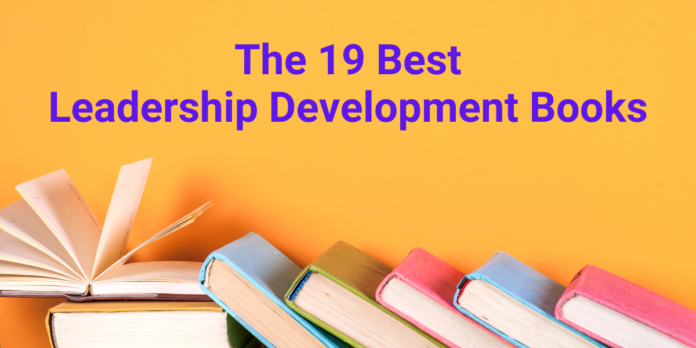 The 20 Best Leadership Development Books
In the ocean of some 50,000+ leadership books, it's all too easy to get lost trying to decipher which are actually the most useful. Which books will best give your leaders that competitive edge? Which would be the most engaging? And, which would make the biggest difference for their teams and their greater organization? 
In this article, we look at 19 of the absolute best leadership development books. Our list isn't just based on our opinion or on book sales. It's based on: 
The data from our LEADx library of hundreds of book summaries. 

Demand from clients and from our community of hundreds of leadership development professionals.  

The expertise of our coaches and facilitators. 

Books that are so impactful they have

leadership development programs

built around them. 
This list is more than just a list of titles. We offer quick descriptions of each book to help you parse through the books that will have the highest impact for your specific leaders at your specific organization. 
"Today a reader, tomorrow a leader."  – Margaret Fuller, American Journalist
The List: 20 Best Leadership Development Books
The Best Leadership Development Books Help Foster The Best Leaders
Making great books and book summaries available to your leaders is a powerful way to help cultivate a culture of learning. Add these best leadership development books to your training programs or library, and you'll be well on your way. 
Enjoy this list of leadership development books? Check out our list of names for leadership development programs.