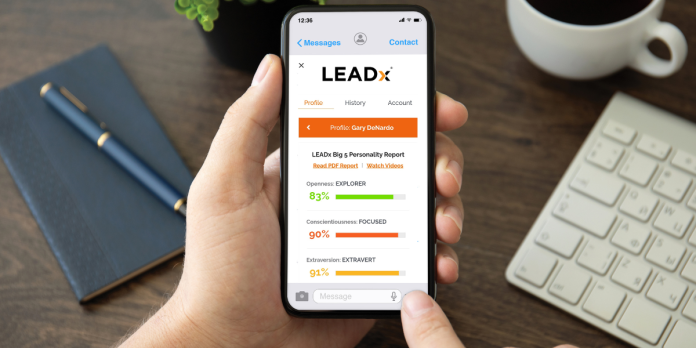 "Average managers play checkers, while great managers play chess. The difference? In checkers, all the pieces are moved in the same way. In chess, you have to move each piece in a certain way in order to play, and to win." –Marcus Buckingham
Whether you are trying to reduce turnover, battle "quiet quitting," or just want to maximize performance—managers are the key. In fact, according to Gallup 70% of the variance in employee engagement is tied back to the manager's behaviors. 
But too often, managers take a "one size fits all" approach to leading their team. Even if you invested in a behavioral assessment for the whole team—like DISC, CliftonStrengths, or MBTI—a few months later everyone has forgotten each other's unique profiles, so they fail to individualize their leadership.
Imagine if each of your managers could gaze into the palm of their hand and instantly see each team member's personality and know precisely how to individualize their leadership behaviors to coach, grow, motivate, and challenge each direct report.
Now they can.
LEADx TeamView, the newest feature in the LEADx mobile platform for Leadership Development, gives managers one-tap access to the personality reports for each individual team member. Built-in assessments include LEADx DISC, LEADx Big 5, LEADx LQ-i, and LEADx Resilience.
A manager could know:
"To engage Gary, who is a massive extrovert, I should try to mitigate some of the effects of our WFH policy."

"To engage Lucas, who has high growth and learning needs, I'll make sure he has his IDP ready to go for the next quarter."

"Vania thrives on new experiences; I should recruit her as a 'change champion' for the new CRM rollout."
Imagine if each manager could also gaze into the palm of their hand and also see their team's specific needs to drive higher levels of engagement. 
"My team needs 'future vision' more than anything else right now. I will spend our next team huddle reviewing how our work aligns with corporate goals and strategy."
And LEADx TeamView is the only manager effectiveness platform that even works with the third-party assessments you're already using including: CliftonStrengths, Hogan, Everything DiSC, Insights, EQ-i 2.0, TalentSmart Emotional Intelligence, and Social Styles.
If you want to put the power of personality and individualized leadership literally into your managers' hands, ask for a free demo.