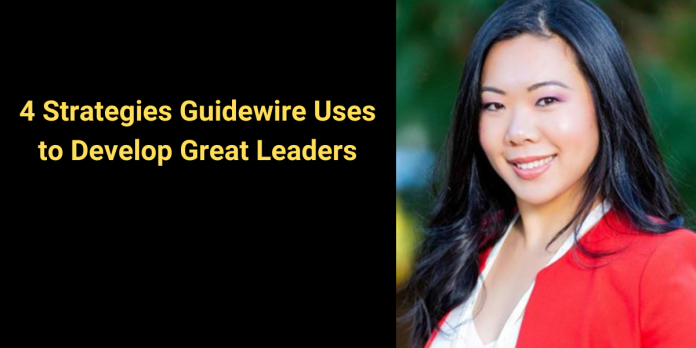 In 2001, Guidewire's founders saw an opportunity to solve a big problem faced by most, if not all, property and casualty insurance companies. The problem was this: The legacy software these insurance companies used was decades old, clunky, and inflexible. In response, the team founded and began to build Guidewire. Guidewire is a user-friendly cloud platform that helps insurers to engage their customers, innovate products and services, and grow their business more efficiently and agilely.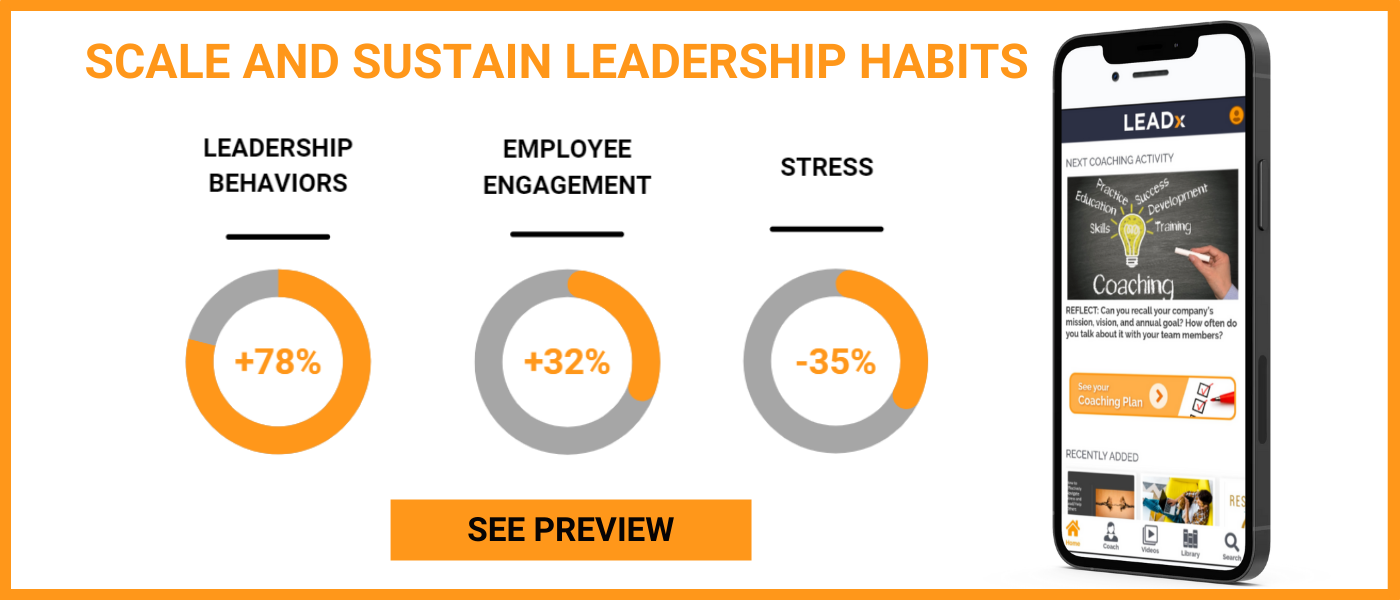 After a decade of rapid building and growth, Guidewire IPO'd in 2012. Since then, the company has continued a swift growth trajectory. They now have more than 3200 employees, including 400 leaders. Their offices have expanded beyond their original headquarters in San Mateo, California to include offices in Europe, Australia, and Asia—21 offices in all. 
With this kind of growth, it is a challenge to build a system of leadership development and learning that keeps pace, or ideally, stays two steps ahead. As the company enters a new phase of growth, in comes Wendy Kleinfeldt. Kleinfeldt is Guidewire's newly instated Global Head of Learning and Organizational Development. The idea behind her new role is, first, to design an enterprise learning strategy for Guidewire. Secondly, Kleinfeldt's role will execute on scalable solutions that can feel fun, employee-driven, and aligned to the business' growth needs. 
In this interview, Kleinfeldt shared four key insights into her work and her strategy.
1. The Long Game: Curiosity + Growth Mindset = A Culture of Learning 
Kleinfeldt sees curiosity and a growth mindset as essential ingredients to establishing a culture of learning: 
Curiosity. A common misconception behind learning is that it always has to be formal, planned, and time-consuming. It is no surprise then that employees tend to be quick to say they "don't have time for learning." Kleinfeldt pointed out how sparking curiosity and creating learning that happens in the moment is the antidote to this issue of "not enough time." "If you think about it, employees actually learn throughout any given day," she said. "For example, employees reach out to peers for advice with a project, use Google to learn how to do a specific task, read posts by experts on social media, and even watch Netflix documentaries for entertainment." Employees clearly have the time. They just need the spark of curiosity and a mode of delivery that matches their workflow.
Growth Mindset: Kleinfeldt also plans to foster a growth mindset as a part of Guidewire's culture. She plans to do so by enabling an environment where learning is shared, fun, and linked to growth: "When people choose to learn, and when they learn with a specific, self-motivated outcome in mind, learning is much stickier." This means giving employees transparency into Guidewire's definition of success and making opportunities for growth and upskilling clear and accessible. 
2. Creating a Leadership Framework to Drive Culture
Another key way that Kleinfeldt aims to build a culture of learning is to put together a leadership framework. The framework serves as a rubric to define what it means to be a leader at Guidewire as well as the expected behaviors and practices. This framework will also include a set of corporate values and competencies at its foundation. 
Establishing consistent language, definitions, and expectations of exceptional leadership will help dictate how Guidewire hires, develops, and promotes leaders. This will benefit Guidewire in a couple of key ways. First, it will help them engage and retain talent, since leaders are often the make-it or break-it factor in whether people decide to leave or stay. Second, it will help clarify how leaders can adapt in an ever-changing environment. As Guidewire evolves, leaders will be expected to not just drive the business, but also to lead people through transformations and to remain agile to market conditions. 
While the process of building a leadership framework can be complex, Kleinfeldt also values being "scrappy" and starting with a simplified approach and then iterating along the way. The approach includes starting with existing company values and principles to extrapolate expected behaviors. She will also collect input from various stakeholders in the business and on the People Team. 
3. How a Grassroots Learning Model Helps Build Momentum Despite Busy Schedules
One of the biggest challenges Kleinfeldt and her team face is one that's common in fast-growing companies. It's the sentiment of, "We need development and upskilling right now" juxtaposed with "But we don't have time." Instead of forcing an environment of big programs and lots of formal events, her response has been to build a more grassroots learning practice. She enables employees to learn and teach. Then, she harnesses their enthusiasm and momentum to drive continuous learning behavior. 
For example, Kleinfeldt built two programs consisting of bi-monthly webinars that scale to all employees and managers globally. Employees can vote on the topics that they most want to attend and can even volunteer to speak. Interest and participation rose rapidly, and a variety of topics quickly became available: Professional development and leadership development topics like inclusive hiring practices, how to lead like a coach, and owning your career, as well as unique topics like managing team members who are neurodivergent.
4. Adopt the Mindset of a Learning Consultant
Kleinfeldt's advice for leadership development professionals in a position similar to hers? "There's no copy-and-paste strategy. You have to be constantly learning and adapting." Meaning, the most important action she took as she entered Guidewire was to build strong relationships. In her role, Kleinfeldt plays thought leader, strategist, and consultant. To succeed, she could not just come in and immediately execute on a rigid plan. First, she focused on learning about the Guidewire culture, making connections with key partners and stakeholders, and spending lots of time asking questions. 
For example, when Kleinfeldt first joined Guidewire, she assumed responsibility for an existing global leadership development program for senior leaders. She took a close look at the program to potentially optimize it to have a greater business impact. First, she clarified the purpose and objectives of the program: What was the business problem that the program was meant to solve? And did the design provide the right level solution? 
Through a series of data-gathering activities, including surveys, focus groups, and conversations with other leaders and HR Business Partners, Kleinfeldt gained insights into how the program was run and which components brought the most value-add. By far, the most favored activities included a multi-day simulation of running Guidewire as an executive; deep diving into emotional intelligence practice over two days; and one-on-one coaching sessions. 
The company's primary need was to build a strong bench of leaders who act as coaches, cultivating their teams and driving purpose. This helped to inform the program's focus. Based on leadership insights and feedback data, Kleinfeldt was then able to redesign a learning experience that was more aligned to key leadership behaviors but still honored the past efforts that went into building the program. 
Lessons for Your Organization
In short, here is what you can learn from Kleinfeldt to take back to your organization: 
1. Establish a big, long-term goal (like building a culture of learning) and craft your plan around that goal. 
2. Move slow short-term, to move fast long-term: Sometimes you have to go slow to be able to move quickly in the future. If you are looking to scale solutions with a growing company, take a look at the foundational people processes and systems that will support your workforce.
3. Simple, grassroots, employee-driven learning can go a long way to spark interest and engagement. 
4. Be a learning consultant. Take the time to build relationships and partnerships throughout the organization.