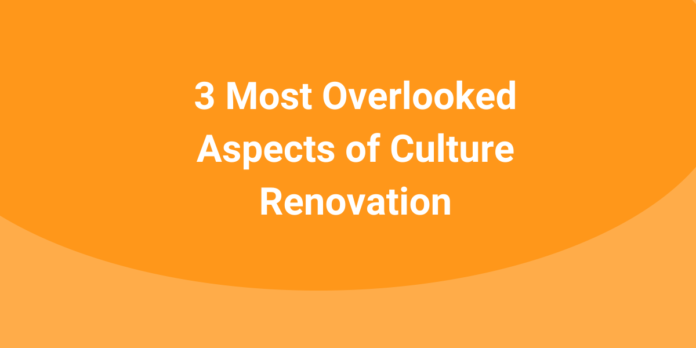 Culture and business performance go hand-in-hand. And in a world where employees value purpose nearly as much as a paycheck and consumers go out of their way to support socially responsible brands, a healthy organizational culture can be a major competitive advantage. Yet great cultures are made—not born—for better or for worse. If culture can be an organization's biggest competitive advantage, it can also be its ultimate downfall.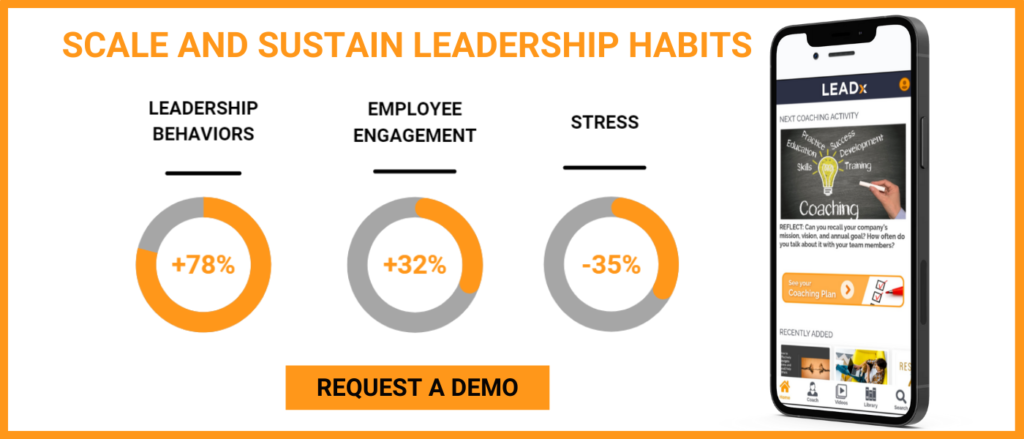 Typically, when a senior leader realizes the culture needs to change, the knee-jerk reaction is to level it and rebuild from the ground up. But according to Kevin Oakes, co-founder, and CEO of i4cp, this approach doesn't work—at least not long-term. I4cp's research backs this up: a whopping 85% of companies that embark on culture change will ultimately fail.
In his groundbreaking new book, Culture Renovation: 18 Leadership Actions to Build an Unshakeable Company, Oakes posits that culture shouldn't be rebuilt as much as it should be renovated. Throughout the book, Oakes offers a blueprint for how to do culture change right—and uncovers why the vast majority of attempts end in failure.
Here are three hallmarks of companies who get culture change wrong—and how to be among the 15% that ultimately succeed.
They throw the baby out with the bathwater
"Successful companies recognize that certain elements of their organization, just as in any home renovation, are the core–the foundation of what made them great to begin with," Oakes writes. "In companies, like in houses, there's often no reason to tear the whole thing down and start over. The unique traits need to be retained, and the history should be honored."
One of the biggest reasons most culture changes fail is because leaders throw out the valuable aspects of the culture along with the undesirable ones. The most crucial element of a cultural renovation is figuring out what to keep. I4cp's research found more than half of the organizations that successfully renovated their cultures intentionally ensuring that the best of the company's existing norms were preserved, and fundamental values and history were woven into the new culture.
In the book, Oakes describes how Francois Locoh-Donou, CEO of application development and security company F5, approached culture change upon inheriting a company that had been around for more than 20 years. Locoh-Donou's first priority was to show respect for the past, having witnessed how many new CEOs immediately start announcing sweeping changes to the companies they've inherited.
"That talk track is very dismissive of what's been done previously, and it's a quick way to alienate all the people who have worked hard at the company for many years," said Locoh-Donou. "The reason the company became prominent is because of them, so it's important to honor that."
When embarking on a culture change, getting to know the foundational elements of the culture that should endure is critical. And to do so, Oakes encourages leaders to develop and deploy a listening strategy.
"Too often, the senior team assumes it knows what the culture represents, and too often, the team is dead wrong," Oakes writes. "Listening is about developing a true understanding of employee sentiment and the culture in which they work every day."
They don't have a co-creation mindset.
Throughout the book, Oakes is clear that culture renovations must start at the top. But the work shouldn't stay there. For a culture renovation to succeed, senior leadership must create a "bottom-up (and middle-out) contribution mechanism," otherwise known as a co-creation mindset. Culture renovations shouldn't feel like a top-down edict handed down to employees, but rather a collaborative effort at all levels. Co-creation happens when leadership partners with key employee influencers and "hidden leaders" throughout the organization to build up the new aspects of the culture. But, Oakes writes, there's a consistent problem in nearly every company when it comes to leveraging these rockstar employees: most senior leaders don't know who they are.
And failing to identify and involve these employees comes at great cost. An estimated 90% of change initiatives can happen faster and at a lower cost when these influencers are fully leveraged throughout the process. To uncover eventual co-creators, Oakes encourages leaders to embark on a process known as an Organizational Network Analysis (ONA), which can be accomplished through a survey or analysis of interactions happening within a company's internal communications platforms.
"The goal [of an ONA]," Oakes writes, "is to track and map the company's flow of information, collaboration, and expertise-sharing to understand who is at the 'center of the beehive' and who is on the outskirts. More importantly, it's to understand who has influence to promote the culture renovation throughout the company."
They don't train employees on new desired behaviors.
Behavior change is the final frontier of culture change. It's one thing to talk about a "growth mindset" culture, for example, and entirely another to get employees to align their behavior with the mentality. If employees are used to giving up quickly in the face of obstacles, they won't suddenly have the ability to persevere just because leadership introduced "growth" as a core value. That's why failing to provide training on new, desired behaviors is a major mistake when attempting a culture change. Jack Welch, former chairperson of General Electric, said it best: "An organization's ability to learn and translate that learning into action rapidly is the ultimate competitive advantage." And this kind of learning isn't just for front-line employees. Leaders at all levels must "translate learning into action" even more quickly in order to model and teach new behaviors to their employees. In fact, an i4cp study conducted in partnership with the Association For Talent Development found that companies that leveraged leaders in the learning process tended to be high-performance organizations, with low-performance companies being twice as likely to have no learning programs at all.
"While leaders as teachers are one of the most effective ways to reinforce behaviors, it's clear that successful culture change relies on overall leadership training across the organization," wrote Oakes. "A full two-thirds of companies that have successfully changed their culture provided training on the desired behaviors for leaders at all levels so that they could model these behaviors in their daily routines."
A culture renovation, like a home renovation, is an arduous process. Many attempt it and few succeed. But with the right blueprint, mindset, co-creators and tools, it's possible to beat the odds—and the competition—with a healthy, unshakeable culture.