Monthly Archives: June 2023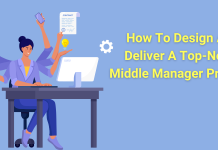 Middle managers are really important—even more so than previously thought. According to Scott Mautz's book, Leading from the Middle, middle managers account for 22% of variation in revenue. Replacing a bad middle manager increases productivity by 12%, and employees with a strong middle leader are 20% less likely to leave when offered a job elsewhere.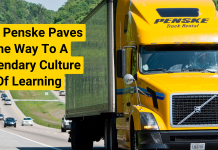 At Penske Transportation Solutions based in Reading, Pennsylvania, which itself has a workforce of more than 40,000 people, scaling leadership development presents a huge challenge: How do you help 6,000 people in leadership positions develop the skills and knowledge that they need to thrive in an increasingly complex and fast-paced environment?