Monthly Archives: June 2020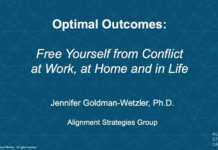 Dr. Jennifer Goldman-Wetzler is founder and CEO of Alignment Strategies Group, the New York-based consulting firm that advises CEOs and their executive teams on how to optimize organizational health and growth. She is the author of OPTIMAL OUTCOMES: Free Yourself from Conflict at Work, at Home, and in Life (HarperBusiness), selected as Financial Times Book of the Month. Jennifer is a keynote speaker at Fortune 500 companies, public institutions and innovative, fast-growing startups, where she inspires audiences of all kinds, including those at Google, Harvard and TEDx, and in her popular course at Columbia. A former counterterrorism research fellow with the U.S. Department of Homeland Security, she is a graduate of Tufts University and holds a Ph.D. in Social-Organizational Psychology from Columbia University.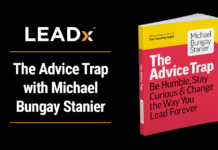 Michael Bungay Stanier is the author of The Coaching Habit (the all-time best selling book on the topic of coaching), and his new book is The Advice Trap: Be Humble, Stay Curious & Change the Way You Lead Forever.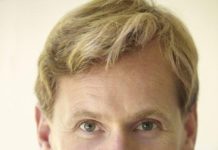 We tend to associate high-achievement with juggling multiple projects while maintaining a "never stop" attitude. This often leads to stress, burnout, and poor work quality. So how can we be high-achievers that deliver valuable work, without feeling overworked and overwhelmed?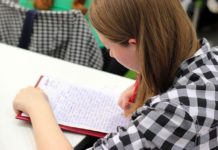 In a world where work is being automated at alarming rates, soft-skills matter more than ever. One high school in Colorado demonstrates that teaching traditional academics and real-world interpersonal skills don't have to be mutually exclusive. This is Silver Creek Leadership Academy.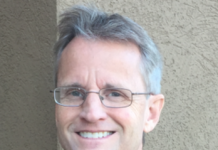 Staying motivated is one of the most common problems we encounter when trying to attain our goals. So how can we tap into our inner spark, and finish everything we start?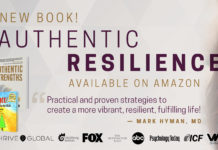 Author, Speaker and Executive Coach, Fatima Doman has motivated audiences across six continents to leverage their authentic strengths for transformation. A globally recognized voice in resilience, well-being, leadership, engagement, and positive change, Doman is passionate about empowering people for sustainable high performance—at work and in life. Doman's experience fleeing her country of birth in the wake of war informs her work to help people build resilience in the midst of challenges. For decades, Doman has worked successfully with Fortune 100 and Fortune 500 clients representing a variety of industries, and with educators around the world. Her books, Authentic Strengths and True You have been featured by the Huffington Post, Psychology Today, ThriveGlobal, on TV, Radio, e-learning, and her workshops have been licensed globally.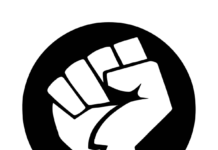 Being an effective white ally to the Black community will be a continuous process. This start-stop-continue list is just the beginning.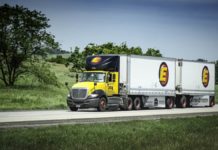 How LEADx Helped Estes Express Lines Deliver the Leadership Training Their Employees and Terminal Managers Were Asking For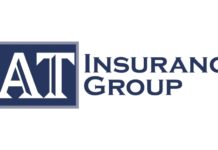 Learn How LEADx Helped IAT Insurance Group SustainLeadership and Employee Engagement With a Rapidly Deployed Mobile Leadership Tool