Monthly Archives: November 2018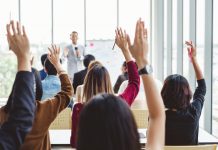 Download 7 Tips for Developing Leaders in the Age of Millennial Management now.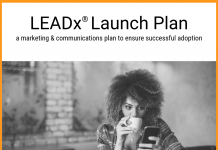 It's time to introduce LEADx and encourage learners to get started. This guide will help you integrate the LEADx platform smoothy.
Steve Woodruff is known as the King of Clarity in a world full of noise and distraction. He helps businesses craft a message so clear that they can be heard, remembered, and referred, in over 30 years of business experience. He's consulted with companies ranging from solo startups to top five Pharma companies. His new book is, Clarity Wins.
Date Course Host 7/30/19 Grammar Fundamentals Tara Millette 7/31/19 Developing Your Executive Presence Rob Salafia 8/1/19 Master Your Motivation Susan Fowler 8/2/19 Manage Email Effectively Kevin Kruse 8/3/19 How To Use Productive Conflict To Get Your Team On Track Liane Davey 8/4/19 Meetings:...
Thanks to all who attended LEADxLIVE in Philadelphia! We hope you enjoyed the event and made some real connections with other champions of leadership...
Dan Schawbel is a New York Times bestselling author, Partner and Research Director at Future Workplace, and has been recognized on several lists including Inc. Magazine's "30 Under 30", Forbes Magazine's "30 Under 30", Business Insider's "40 Under 40", and BusinessWeek's "20 Entrepreneurs You Should Follow". His new book is Back to Human: How Great Leaders Create Connection in the Age of Isolation.
Here are seven truths about accountability, which will help you better understand and increase accountability levels in your organization.
Jon Gordon is the author of The Energy Bus, The Carpenter, Training Camp, The Power of Positive Leadership and his newest is The Power of a Positive Team: Proven Principles and Practices that Make Great Teams Great.
NY Times best selling author, Kevin Kruse answers listener questions about leadership, productivity, entrepreneurship and more.